Green Papaya Chutney or Plastic Chutney is a unique Bengali relish. Though this chutney is not very popular in every Bengali households, but in the functions like wedding and other ceremonies, this recipe is very popular in Bengal. If you are adding this off bit sweet chutney in the menu of your next house party, I can assure you that your guests will definitely ask for the recipe. Its a very easy and simple recipe with the two main ingredients, green papaya and lots of sugar.
Image : Green Papaya Plastic Chutney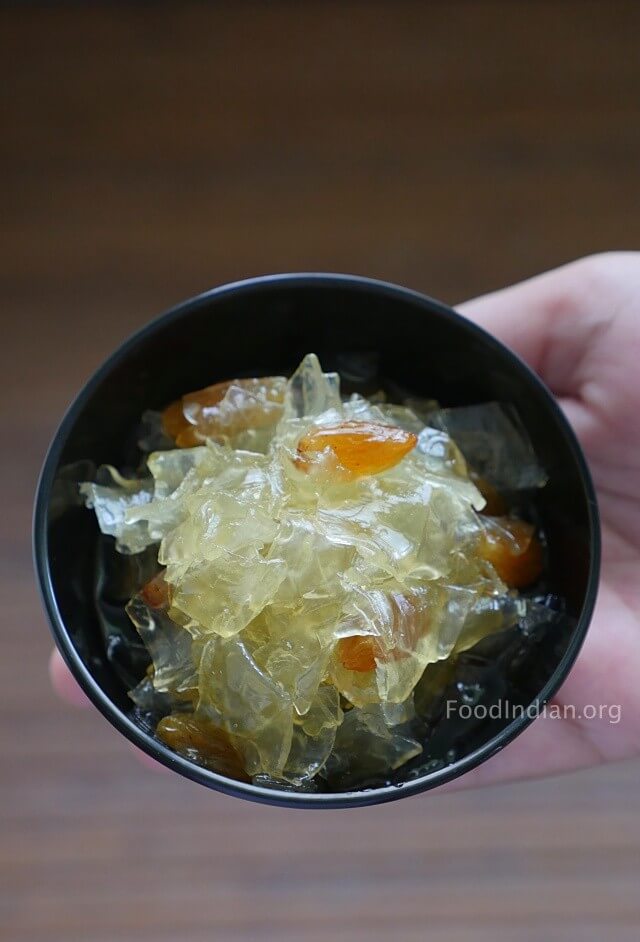 Important :
Preparation Time : 15 minutes
Cooking Time : 25 minutes
Total Time : 40 minutes
Serve For : 4
Ingredients : 
Raw Papaya or Kacha Pepe (1 1/2 cup) /cut into small chips
Water (1 1/2 cups)
Salt (1/4 tsp)
Sugar (7-8 tbsp)
Lime Juice (2 tsp)
Raisins (1 tbsp)
---
Direction : 
At first, peel the raw papaya very well and cut into halves.
Remove all the seeds and the little hard skin from the center.
Now with a sharp knife, cut very small and thin pieces, like chips. Wash the papaya chips again and keep them aside.
Now in a pan or kadai, add water.
When the water starts to boil, add the papaya chips into the pan, stir and cook for 5 minutes.
Meanwhile, add some salt and mix it well.
Add sugar. Combine everything well and cover the pan. Let it cook for 10 minutes or until the papaya become soft.
After 10 minutes, open the lead and check the consistency.
Add raisins, again cover the pan and cook for another 10 minutes on low flame.
Finally, add lime juice and cook for another 2-3 minutes. The consistency should be like jam and the papaya chips should look translucent.
Switch off the flame, your Plastic Chutney is ready to serve.
---
Images : 
Cut the papaya into very small and thin pieces, like chips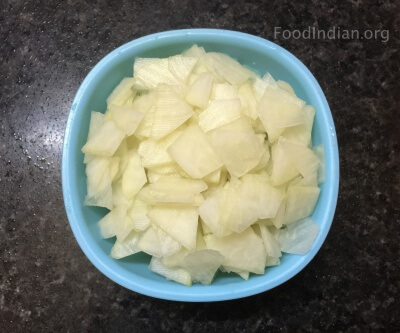 Add water into pan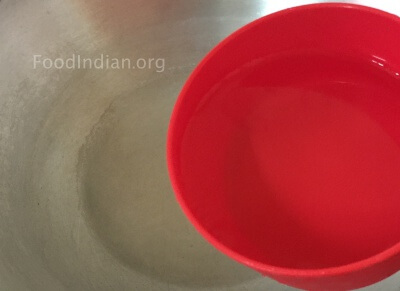 Add papaya chips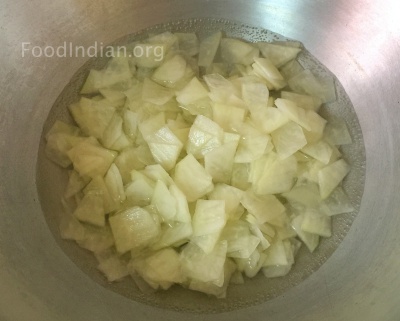 Add salt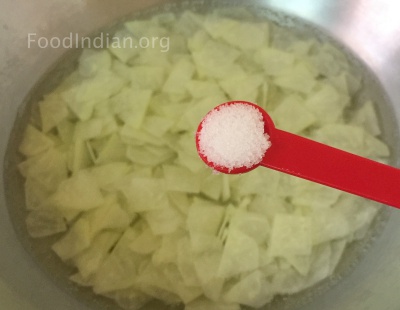 Add sugar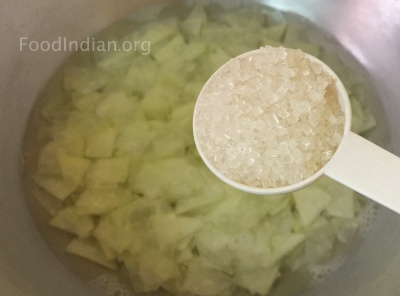 Cover and cook for 10 minutes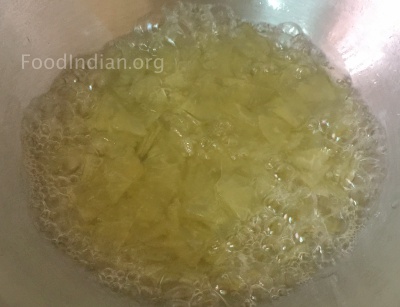 Add raisins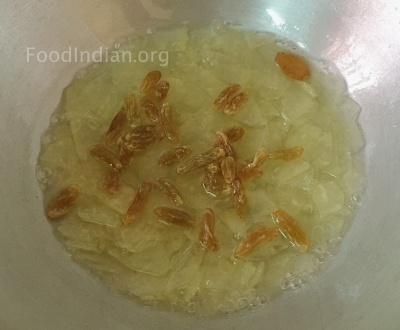 Again cover and cook for another 10 minutes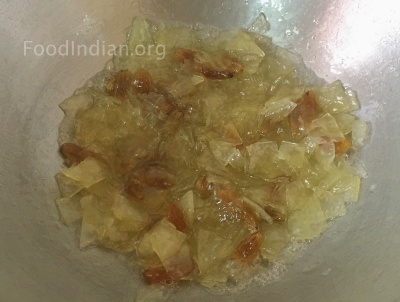 Lastly add lime juice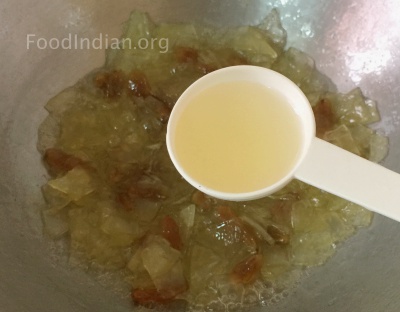 Cook for 2-3 minutes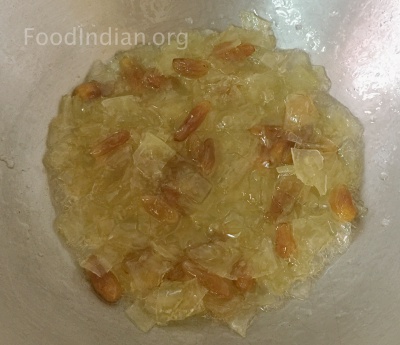 Plastic chutney is ready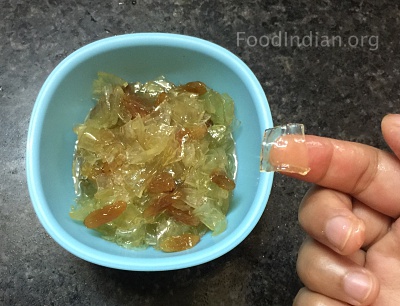 Tips : 
Serve it cool.
You can have this chutney with paratha or you can also have it after meal.
You can also check other Chutney Recipes like Easy to Make Tomato Chutney, Coriander Green Chutney, Raw Mango Chutney, Til ki Chutney.
To get more recipes via Email , Subscribe to our Newsletter . Also follow us on Youtube .