Til ki Chutney is a Maharashtrian delicacy. It's a very spicy and delicious preparation which you can also have as a dip with various snacks. Serve this chutney with the topping of chopped onion with rice and daal, or have it just like that. Enjoy this simple and yummy recipe.
Image : Til ki Chutney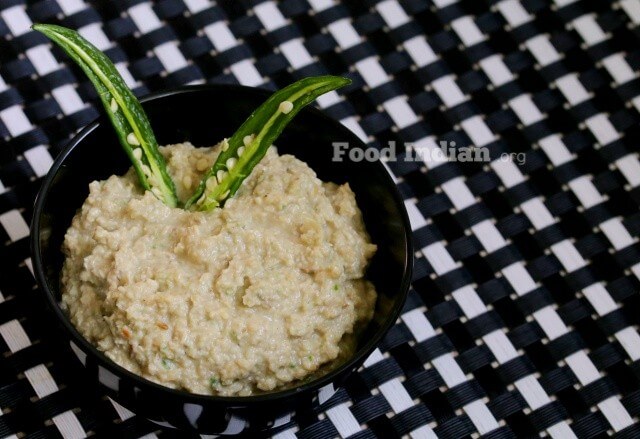 Important :
Preparation Time : 5 minutes
Cooking Time : 5 minutes
Total Time : 10 minutes
Serve : 1 small bowl
Ingredients :
White Sesame Seeds or Til (50 grms)
Green Chilli (4)
Cumin Seeds (a pinch)
Garlic (6-8 cloves)
Tamarind Paste (1 tbsp) /or you can use fresh tamarind pulp
Salt (1/2 tsp)
Sugar (a pinch)
Water (2 tbsp)
Images : 
Dry roast the sesame seeds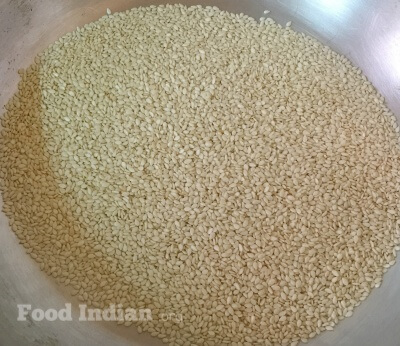 Until golden brown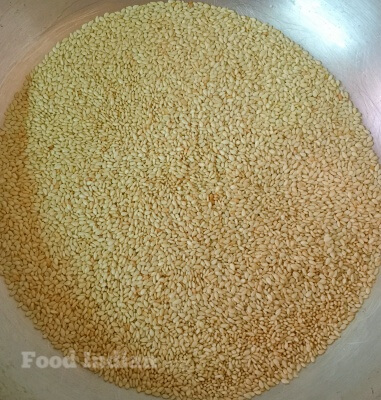 Put into a blender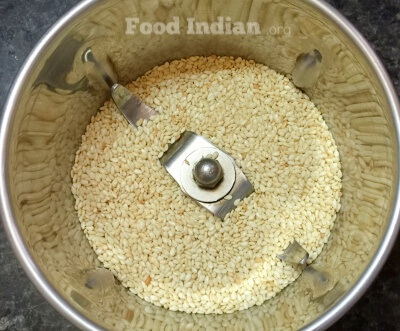 Add slit green chilli, garlic cloves and cumin seeds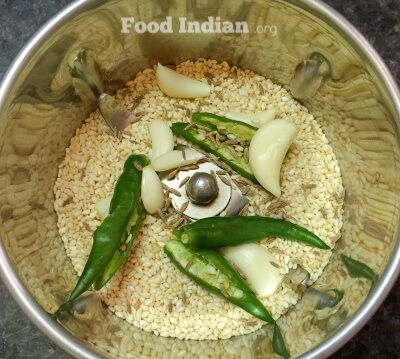 Add tamarind paste, salt and sugar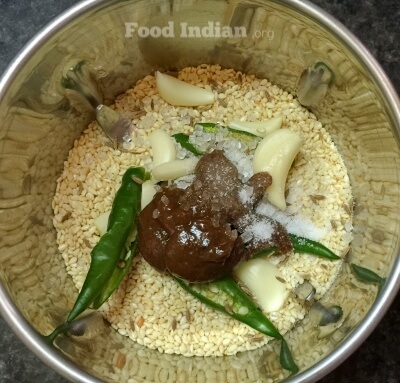 Add 2 tbsp water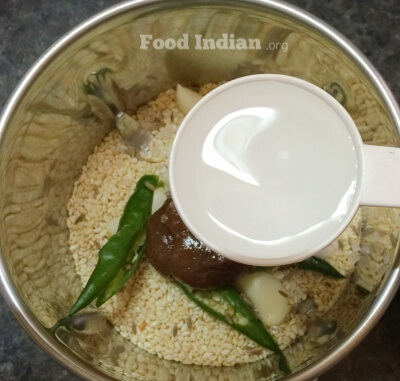 Blend and make a paste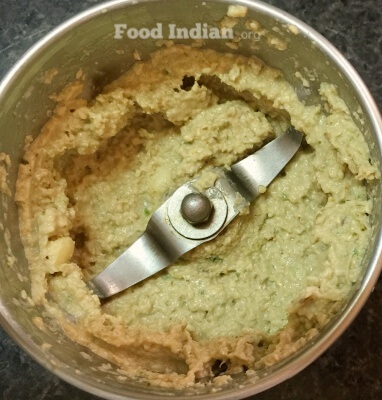 Tips : 
You can add chilli as per your taste.
You can also store this chutney for 3-4 days in refrigerator.
To get more recipes via Email , Subscribe to our Newsletter . Also follow us on Facebook .