Coconut Chutney is a very simple South Indian side dish, and goes very well with idli, dosa, uttapam and many more dishes. It is an easy to make chutney recipe which is a very popular part of breakfast in every South Indian household. This chutney is a blend of fresh coconut, ginger, roasted chana dal with the richness of peanuts and tempered with flavourful curry leaves, mustard seeds, cumin seeds and hot red chilli. It's an addictive chutney that you can not resist yourself to eat again and again.
Image : Coconut Chutney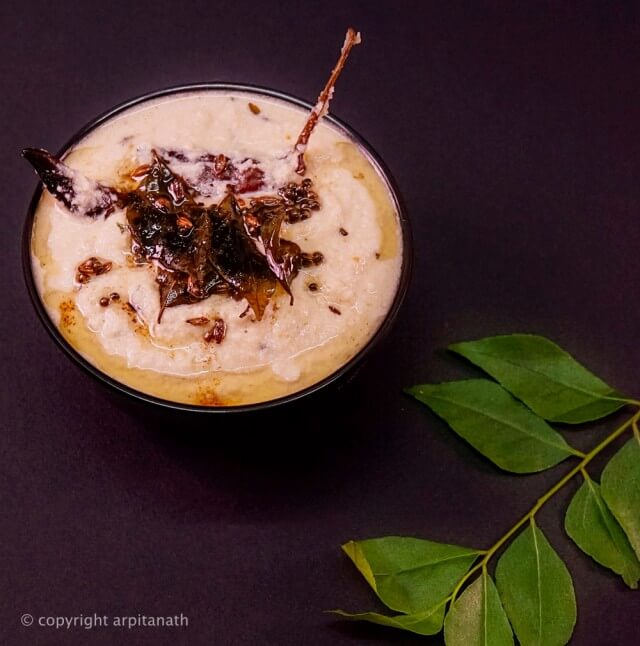 Important :
Preparation Time : 10 minutes
Making Time : 10 minutes
Total Time : 20 minutes
Makes : 1 Big Bowl
Ingredients :
Grated Coconut (1 cup)
Roasted Chana Dal (1/2 cup)
Peanut (1/2 cup)
Ginger (2 inch piece)
Green Chilli (1)
Salt (to taste)
Water (1 cup)
For Tempering –
Sunflower Oil (2 tbsp)
Curry Leaves (10-12)
Dried Red Chilli (1)
Black Mustard Seeds (1 tsp)
Cumin Seeds (1/4 tsp)
Asafoetida or Hing (a pinch)
---
Direction :
Add 1/2 tsp of oil in a pan and roast the chana dal and peanuts together until they are leaving aroma and become golden brown. When done, let them cool down completely.
Now in a blender, add freshly grated coconut, ginger pieces, green chilli, roasted chana dal, roasted peanuts and some salt. Grind them for 30 seconds and make a coarse paste.
Open the jar and add some water. Grind again and make a thick puree.
Transfer the ground puree into a bowl and add water. Mix it very well to make a smooth consistency.
To prepare the tempering, heat oil in a small pan, add curry leaves, mustard seeds, cumin seeds, hing and red chilli. Fry them until the mustard seeds spluttered and curry leaves become crisp, but do not burn the spices.
Pour the mixture immediately over the chutney and mix very well.
Serve this delicious chutney with any dish of your choice.
---
Images :
Roast chana dal and peanuts and let them cool down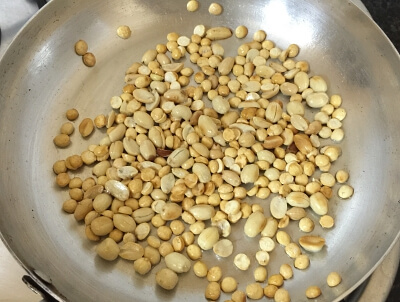 Add coconut into a blender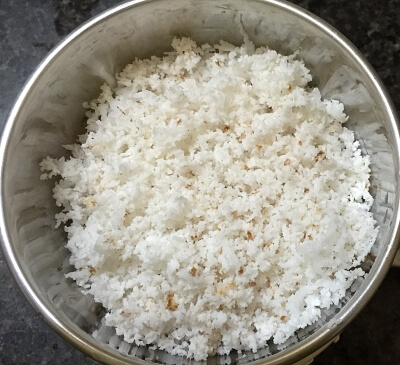 Add ginger and green chilli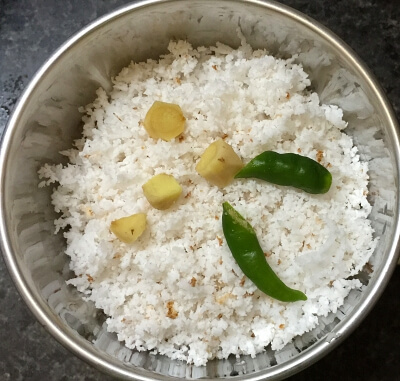 Add roasted chana dal, peanuts and salt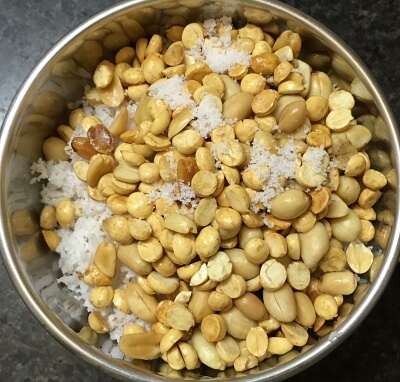 Grind and make a coarse paste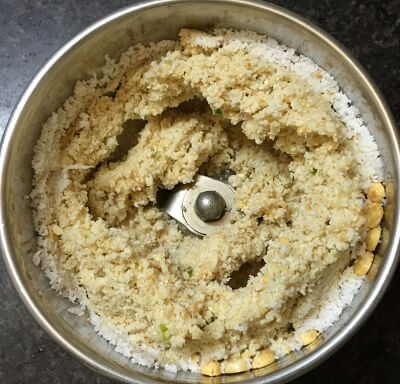 Add some water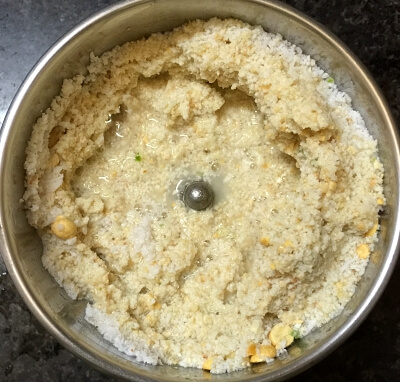 Again grind and make a smooth puree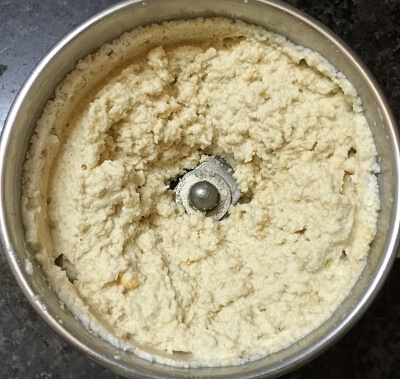 Transfer the puree into a bowl and add water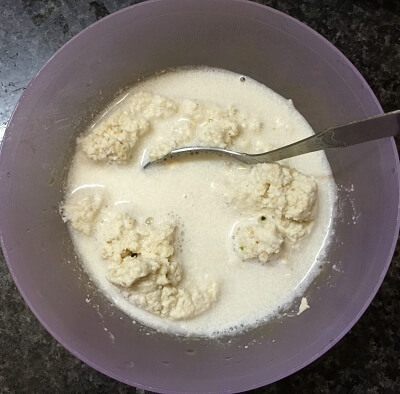 Mix very well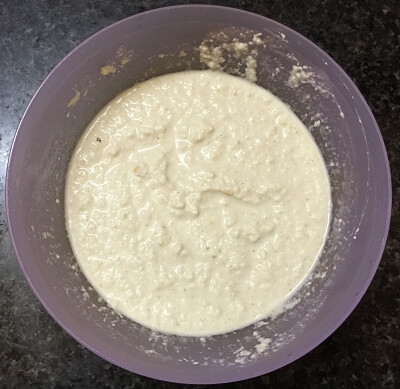 Prepare the tempering with oil, mustard seeds, cumin seeds, hing, curry leaves and red chilli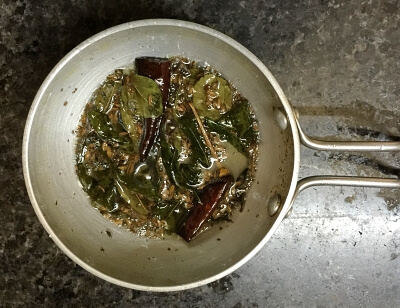 Pour the tempering immediately over the chutney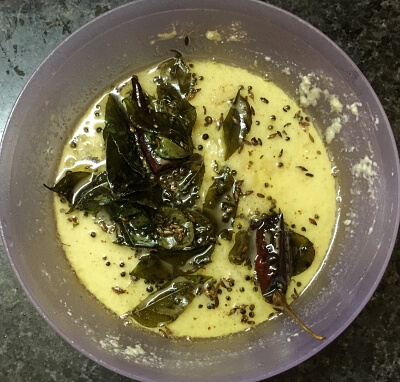 Mix very well and serve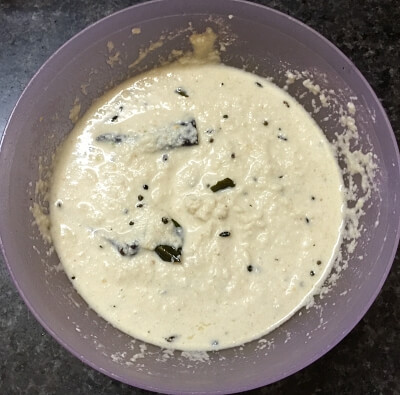 Tips :
Be careful while pouring the tempering over the chutney, it will splutter.
You can also search for more Chutney Recipes like Tomato Chutney, Green Papaya Chutney, Green Chutney, Onion Tomato Chutney, Raw Mango Chutney, Til ki Chutney.
To get more recipes via Email , Subscribe to our Newsletter . Also follow us on Youtube .