Green Mango Chutney or Kancha Aamer Chutney is an authentic Bengali chutney recipe and it has an essential part of the multi-course Bengali meal. It's a wonderful way to end the meal in summer. It has sweet, sourly, spicy taste and sticky consistency. This refreshing mango chutney will make your taste buds tingle in an instant.
Image : Green Mango Chutney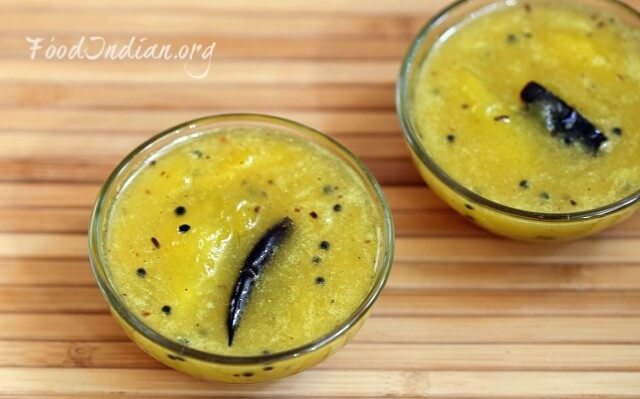 Important :
Preparation Time : 10 minutes
Cooking Time : 20 minutes
Total Time : 30 minutes
Serve For  : 6-8
Ingredients  :
Raw Mango or Kancha Aam (2) /cut into thick slices
Mustard Seeds (1 tsp)
Dry Red Chilli (1)
Salt (1/2 tsp or to taste)
Turmeric Powder (a pinch)
Sugar (6-8 tbsp or to taste, it should be sweet enough)
Mustard Oil (1 tbsp)
Water (1/2 cup)
For Dry Roasted Spices –
Cumin Seeds or Jeera (1 tbsp)
Whole Coriander Seeds (1/2 tsp)
Fennel Seeds or Mouri (1/2 tsp)
Black Pepper Corn (5-6)
---
Direction :
Wash and peel the raw mangoes. Cut them into thick slices.
To dry roast the spices, mix all the whole spices and roast them on a tawa over medium heat until they release a beautiful aroma and became dark brown in colour.
Grind the roasted whole spices coarsely and store them in an airtight container. You can also use them further.
Now heat oil in a pan. When the oil is heated, add mustard seeds and dried red chilli. Wait for them to splutter.
Then add the mango slices into the pan and cook for a while.
Add a pinch of turmeric powder and salt into the pan and mix well. Cook for 3-5 minutes.
When the mangoes are become little tender, add water and cook for 5 minutes.
After 5 minutes, the mangoes will become soft and tender, then add sugar and cook until the chutney becomes thick in consistency.
When its done, add 1/2 tsp of roasted spices and mix well. Switch off the flame.
---
Images :
Cut the mangos into slices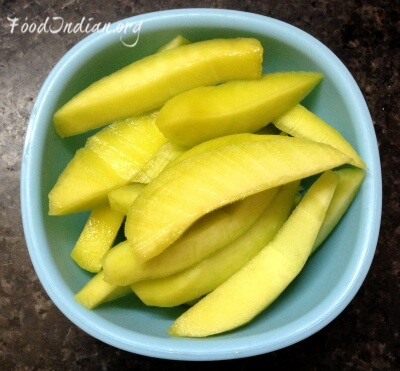 Dry roast the whole spices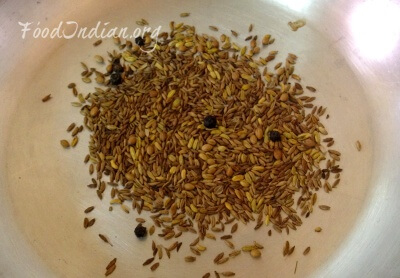 Grind them coarsely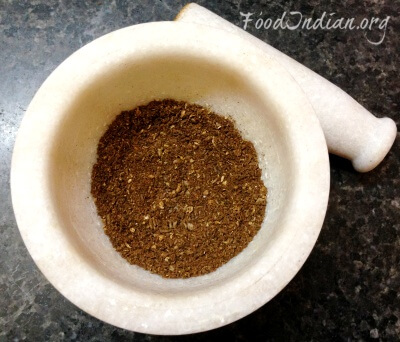 Add mustard seeds and dried red chilli into hot oil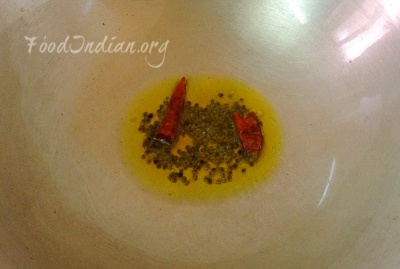 Add mango slices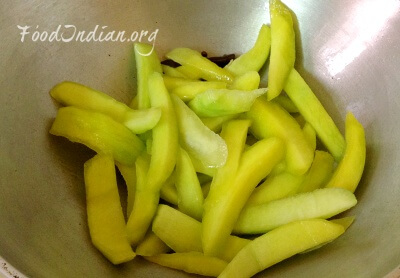 Add salt and turmeric powder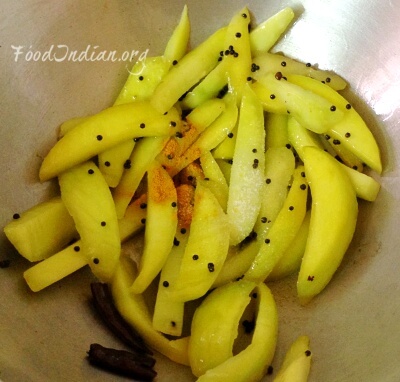 Add water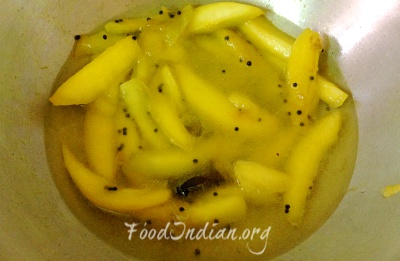 Add sugar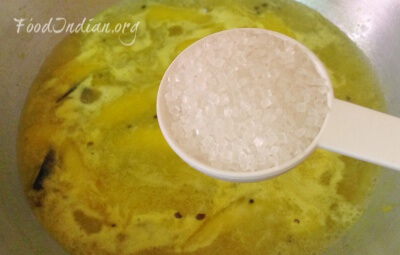 Add roasted spices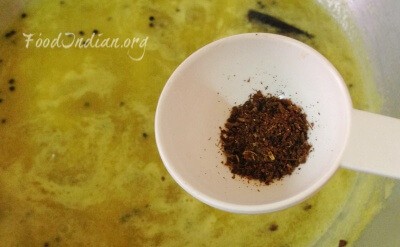 Cook until the chutney becomes thick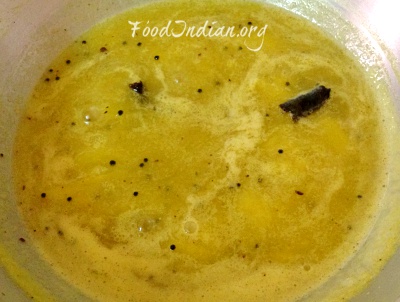 Tips : 
Do not mash the mangoes completely, we want some soft mango chunks in our chutney.
Serve after meal.
You can store the chutney over 1 week.
To get more recipes via Email , Subscribe to our Newsletter . Also follow us on Youtube .