Ganesh Chaturthi or Vinayaka Chaturthi is one of the most celebrated festivals of India. This Puja is the beginning of the festive season of India. It generally falls on 17 th September in every year. Ganesh Chaturthi is celebrated in Maharastra, Andhra, Kerala, Tamil Nadu and many other parts of India. Here are some sweet recipes of Prasad or food we usually make in this auspicious occasion.
Image : Ganesh Chaturthi Recipes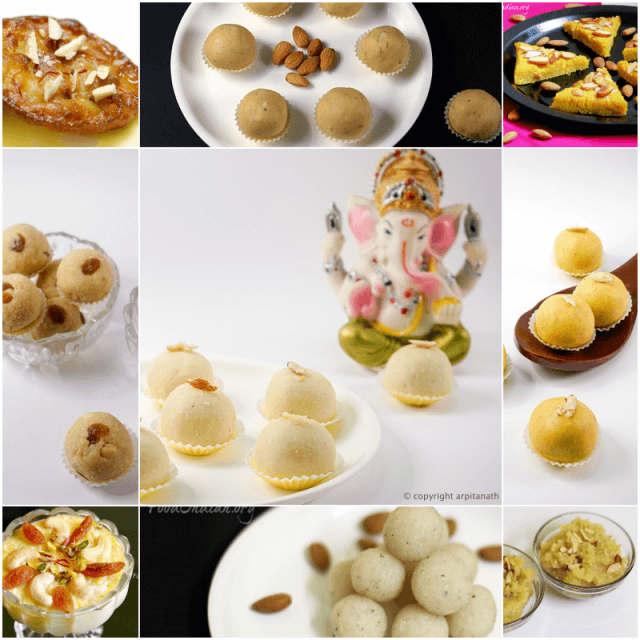 Top 10 Ganesh Chaturthi Recipes :
Bonus Recipes :
For more Indian Sweet Dish recipes you can search Here .
To get more recipes via Email , Subscribe to our Newsletter . Also follow us on Youtube .