Here we have a special recipe of Sattu ke Laddu for Kajari Teej or Badi Teej which is delicious, healthy and very easy to make. These laddus are made with Roasted Chana Dal sattu, which you can buy from any Indian grocery store or you can make the sattu at home. The same recipe can be used to make Sattu ka Barfi or Rajasthani Sattu for the Teej festival.
Image : Sattu ke Laddu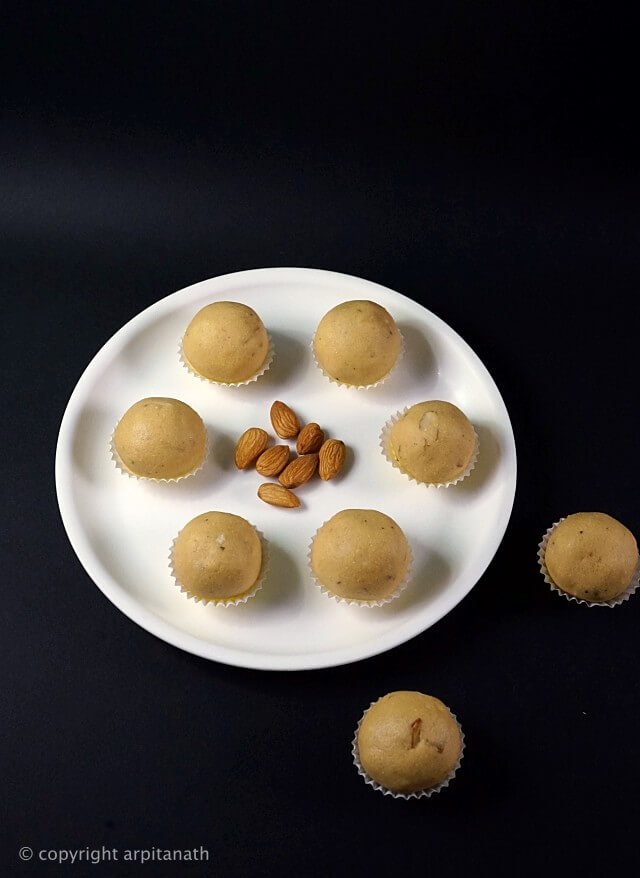 Important :
Preparation Time : 15 minutes
Making Time : 25 minutes
Total Time : 40 minutes
Makes : 10 laddus
Ingredients : 
To make sattu –
Roasted Bengal Gram or Roasted Chana Dal (1 cup)
To make Laddu –
Roasted Chana Dal Sattu (1 cup)
Powdered Sugar (1/2 cup)
Ghee or Clarified Butter (1/2 cup) /melted
Cardamom Powder (1/2 tsp)
Chopped Cashew Nuts (1 tbsp)
Chopped Almonds (1 tbsp)
Images : 
Dry roast chana dal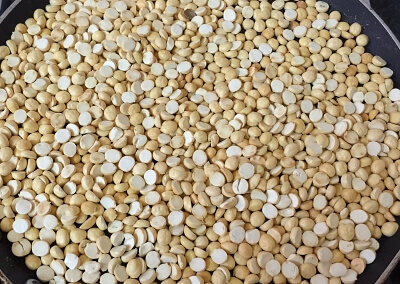 Let them cool down completely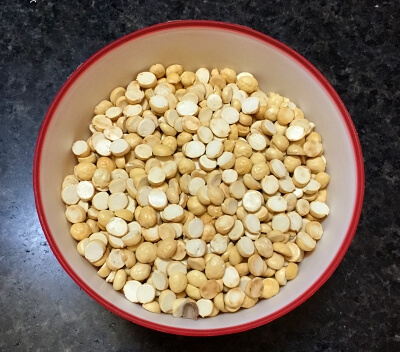 Grind them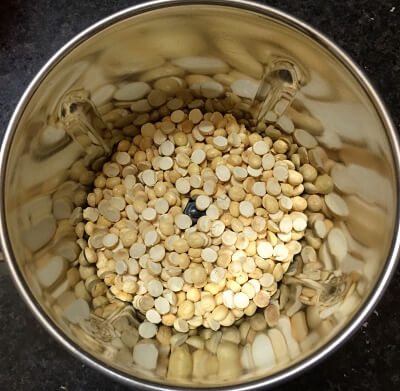 Make fine powder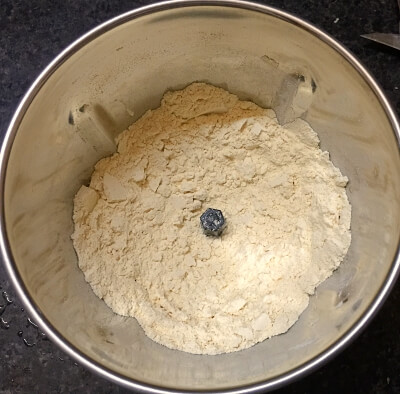 Chop dry fruits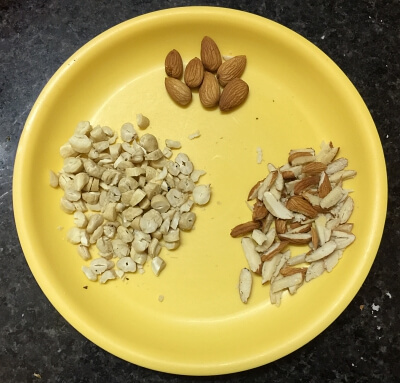 Melt ghee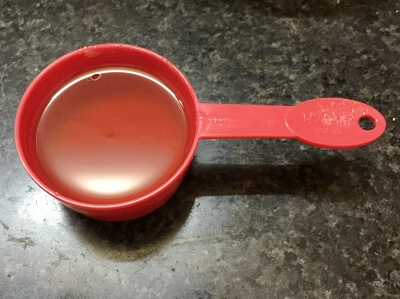 Sieve the sattu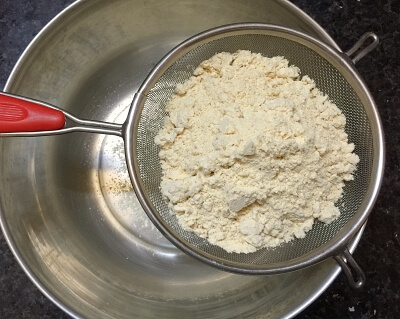 Sieve powdered sugar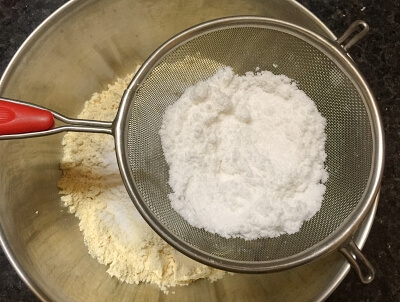 Place them in a large bowl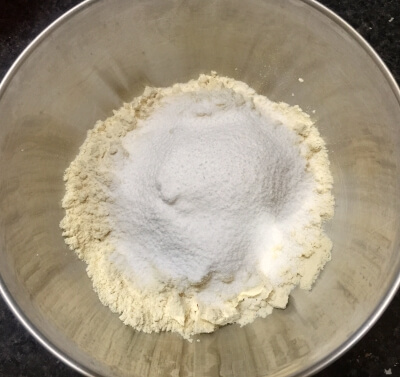 Mix them very well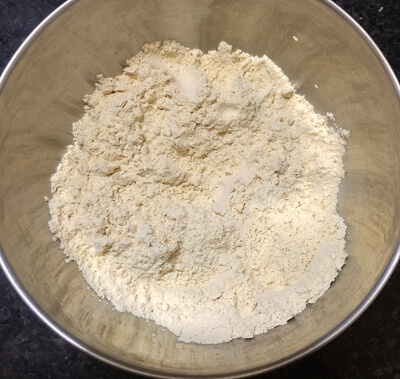 Add cardamom powder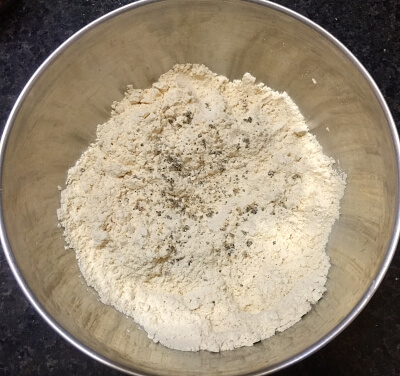 Add ghee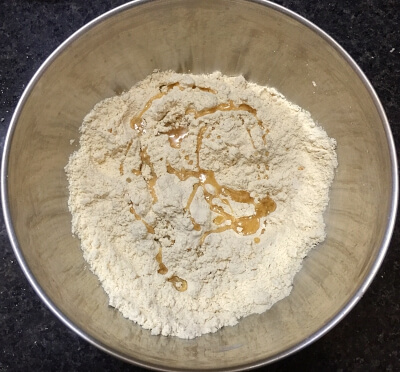 We still have to knead the mixture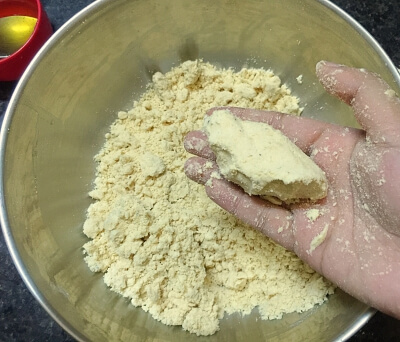 Now add chopped dry fruits and knead again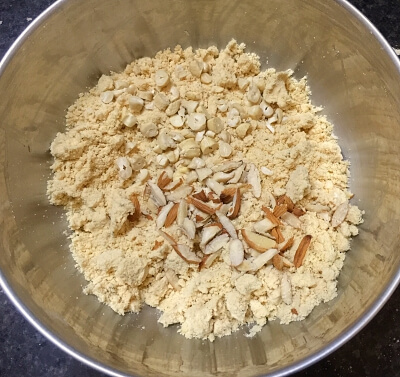 Mixture is ready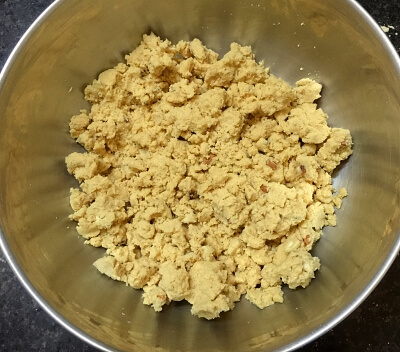 Take a small portion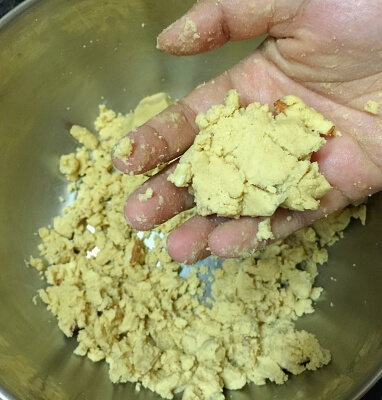 Shape the Laddu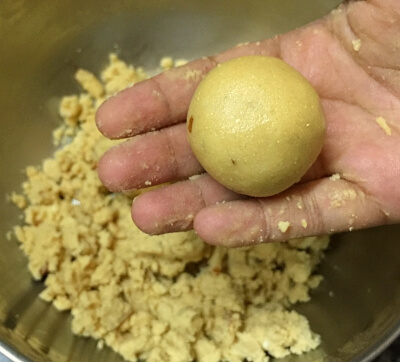 All the laddus are ready to serve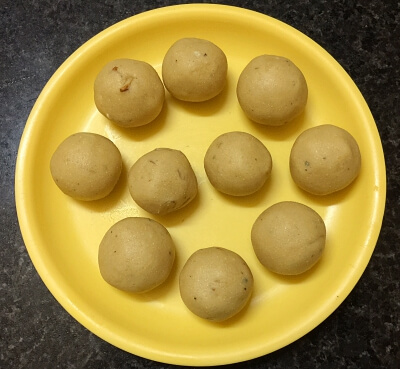 Tips :
Adding warm ghee is very important to get good consistency of laddu.
You can store the Laddu in an air tight container up to 1 month.
To get more recipes via Email , Subscribe to our Newsletter . Also follow us on Facebook .