Malai Ladoo is a very simple recipe which you can make by using only two ingredients, Paneer and Condensed milk. This is one of the instant and easiest way to make these delicious ladoos. Malai ladoo is a very popular sweet in North India. You can make them in any festivals and occasions. Even beginners can try this sweet easily.
Image : Malai Ladoo
Important :
Preparation Time : 5 minutes
Cooking Time : 15 minutes
Making Time : 10 minutes
Total Time : 30 minutes
Makes : 8 ladoos
Ingredients : 
Paneer or Chenna (250 gm)
Sweetened Condensed Milk (1/2 cup)
Cardamom Powder (1/4 tsp)
Rose Essence (2-3 drops)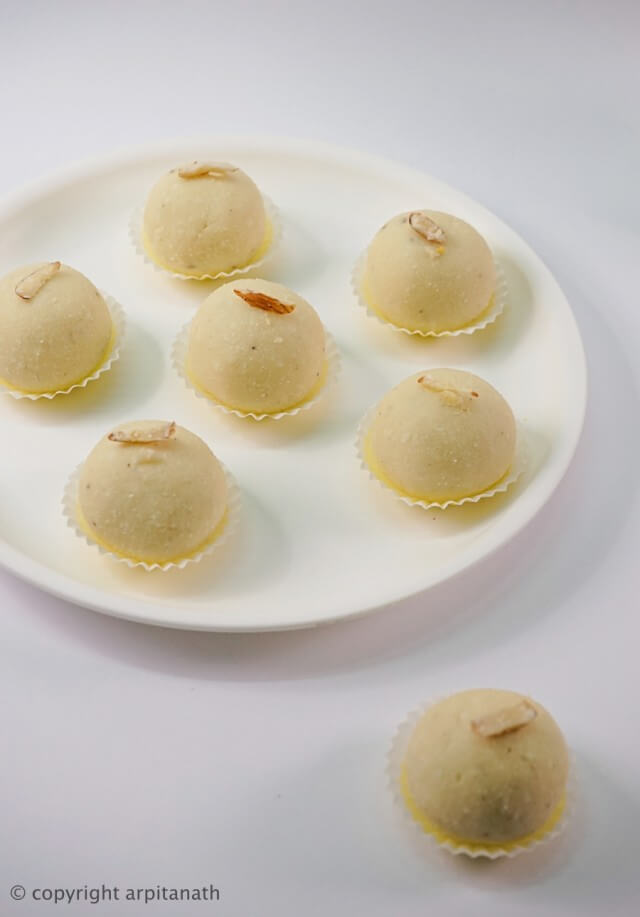 ---
Direction :
Take paneer or chenna on a plate [you can read the entire process of how to make Chenna Here].
Knead the chenna with the palm of your hand until become soft and creamy, it will take about 2-3 minutes.
Put the chenna in a kadai or pan and mix with condensed milk.
Mix it well and put the kadai on flame. Cook it on low flame by stirring constantly.
After 5 minutes, sprinkle cardamom powder and mix it very well.
Keep stirring until the mixture thickens and starts leaving the sides of the kadai. It will take around 15 minutes.
When the mixture is ready, remove the kadai from heat and add rose essence. Mix it very well and place the mixture on a plate.
Allow the mixture to cool down completely, for about 30 minutes.
After it cools down, rub it with your fingers and make ladoos by taking small portions from the mixture.
Decorate the ladoos with almond slices or pistachios or cardamom powder, and serve.
---
Images : 
Take chenna on a plate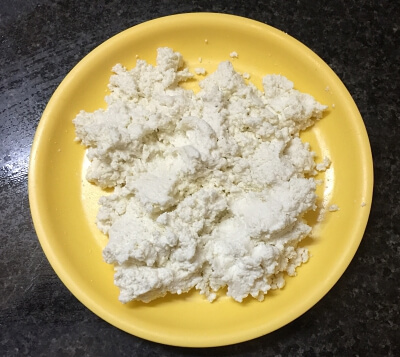 Knead it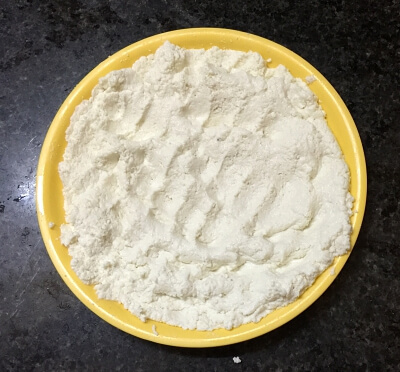 Make a smooth dough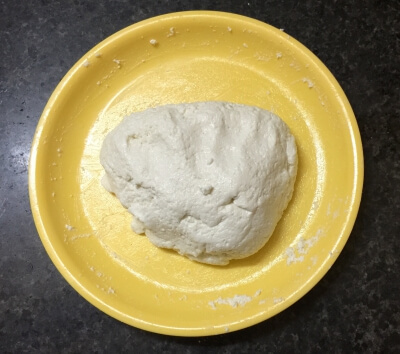 Put the chenna in a kadai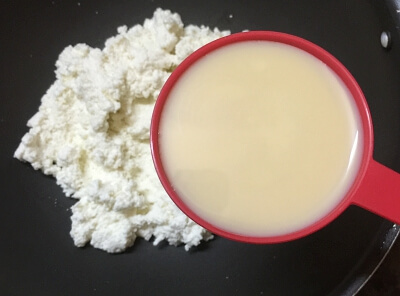 Add condensed milk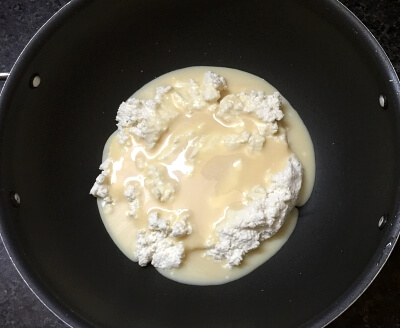 Mix it well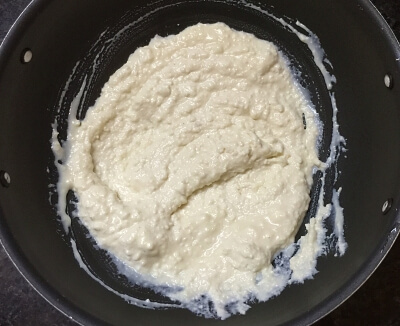 Put the kadai on flame and cook on low flame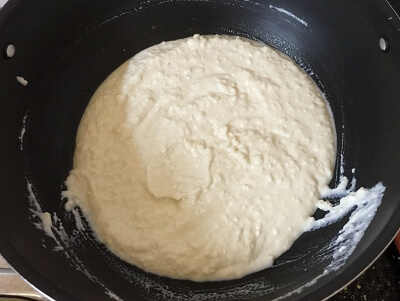 After 5 minutes add cardamom powder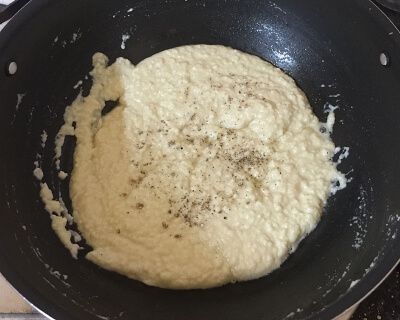 After 10 minutes
After 15 minutes the mixture is ready, switch off the flame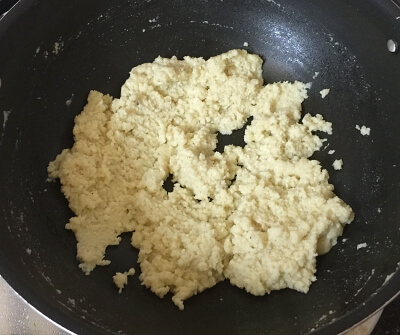 Add rose essence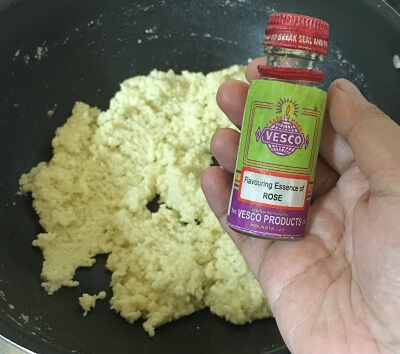 Mix well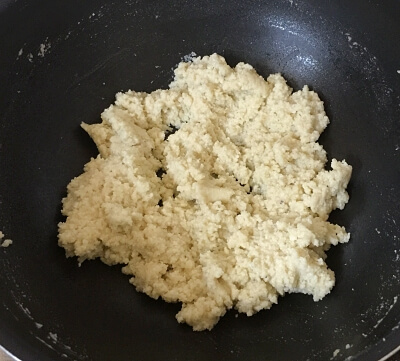 Place it on a plate and let it cool down completely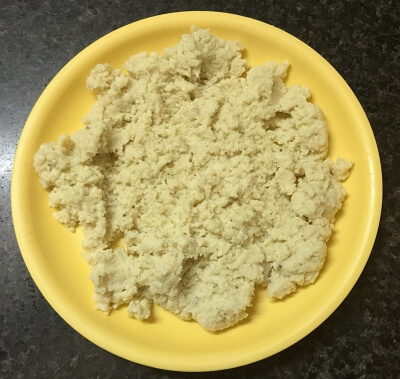 After it cools down, rub it with your fingers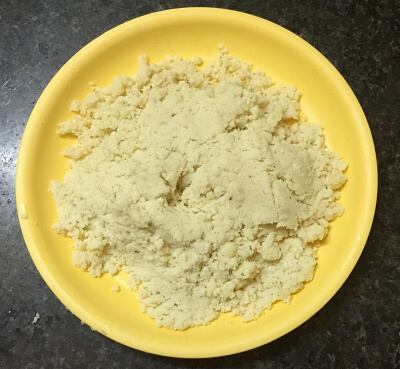 Take small portion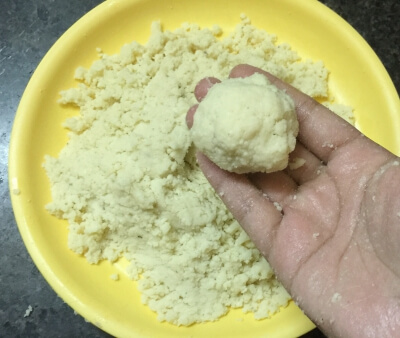 Make ladoo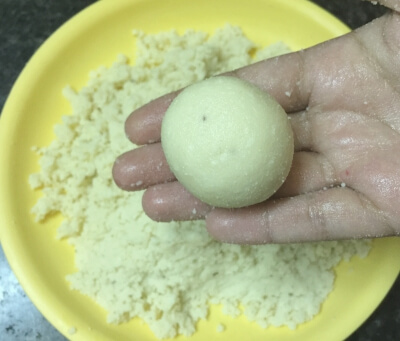 Serve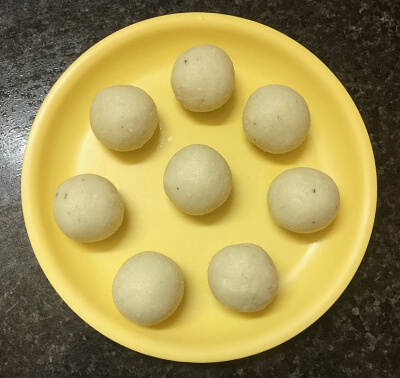 Tips :
Do not forget to stir the mixture constantly while cooking on flame.
You can store them for 5-6 days in refrigerator.
To get more recipes via Email , Subscribe to our Newsletter . Also follow us on Youtube .