Chenna is an another variety of Indian Cottage Cheese prepared from cow milk. It is the main ingredient used to make Bengali sweets. We also can prepare some delicious curry by using chenna like Chanar Dalna, Paneer Kofta Curry etc. If you are planning to make some sweets, it is a better option to make the chenna at home, instead of using paneer available in the market. The soft chenna is the key of making perfect and spongy Rasgulla. This is a very easy recipe to try at home.
Image : Chenna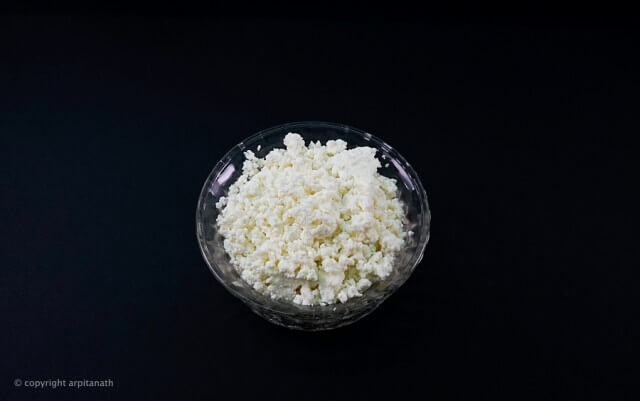 Important :
Preparation Time : 0 minute
Cooking Time : 10 minutes
Inactive : 30 minutes
Total time : 40 minutes
Makes : 200 gm Chenna
Ingredients :
Fresh Cow Milk (1 ltr)
Lemon Juice (2 tbsp)
Images : 
Boil milk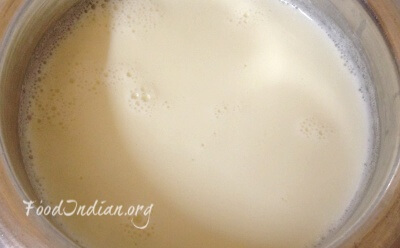 Add lemon juice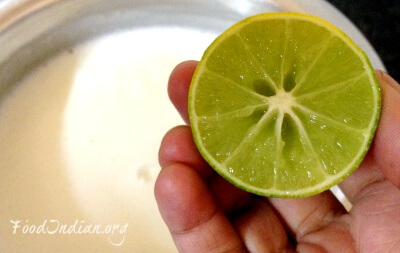 Stir well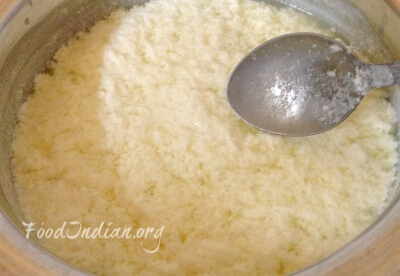 Let it set for 5 minutes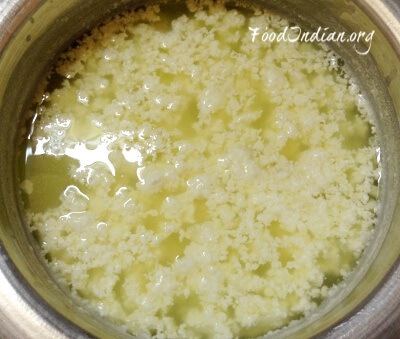 Put the chenna on a cotton cloth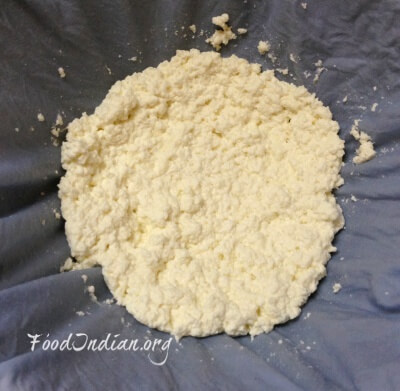 Wash with cold water and hang for 30 minutes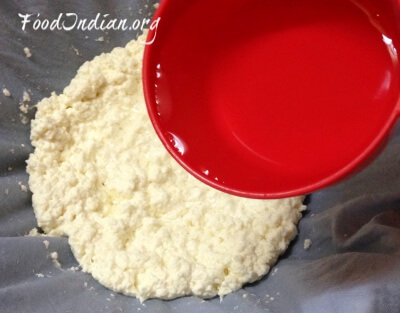 After 30 minutes, squeeze the excess water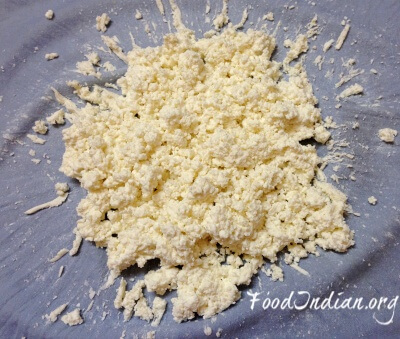 Place Chenna on a plate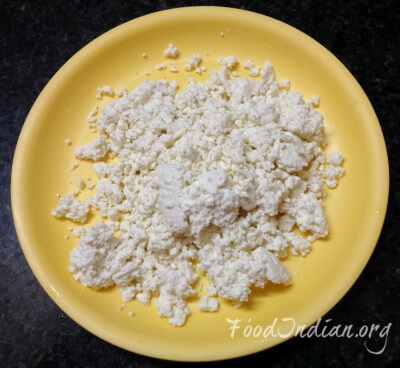 Tips :
Keep some extra lemon juice ready with you, in case the milk does not curdle. But do not add too much.
If you are making rasgulla or kofta, then squeeze out all the water from the chenna, but if you are making Bengali sandesh or laduu, don't need to squeeze all the water, it should be little soft and firm.
To get more recipes via Email , Subscribe to our Newsletter . Also follow us on Facebook .