Paneer Kofta Curry is a traditional dish of North India. This paneer recipe has two separate parts, first make kofta with paneer and then make the rich and creamy gravy . It's a dish where paneer or cottage cheese koftas are dipped in gravy made with onion and cashew paste. Whether you are looking for paneer kofta recipe to serve it as a snack or as a curry with gravy for sumptuous meal, this easy recipe will satisfy your needs and excite your palate. You can serch for more Paneer recipes here.
Image : Paneer Kofta Curry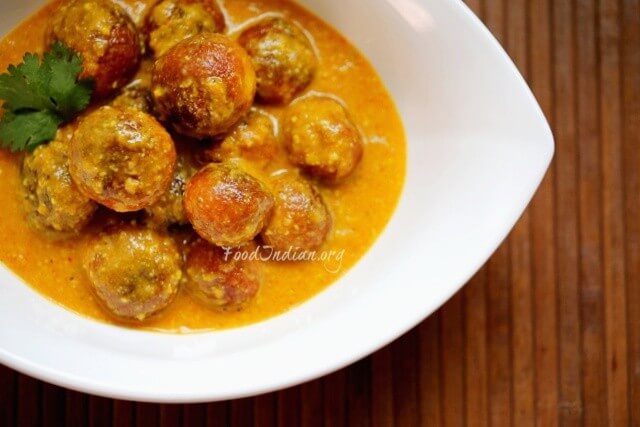 Important :
Preparation Time : 20 minutes
Cooking Time : 40 minutes
Total Time : 1 hr
Makes : 15 -20 koftas
Serve for : 4
Ingredients : 
For Kofta –
Paneer or Cottage Cheese (200 gm) /grated
Plain Flour (3 tbsp)
Gram Flour (1 tbsp)
Rice Flour (2 tbsp)
Salt (to taste)
Turmeric Powder (1 pinch)
For Gravy –
Vegetable Oil (2 tbsp)
Onion Paste (4 tbsp)
Cashew Paste (3 tbsp)
Ginger Garlic Paste (1 tsp)
Coriander Powder (1/2 tsp)
Turmeric Powder (1/2 tsp)
Red Chilli Powder (1 tsp)
Salt (to taste)
Yogurt (1 tbsp)
Sugar (1 tsp)
Butter (1 tsp)
Images :
Take grated paneer, plain flour, rice flour, gram flour, salt and turmeric powder into a bowl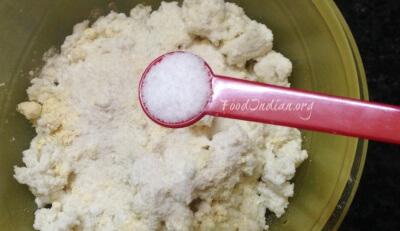 Knead and make a dough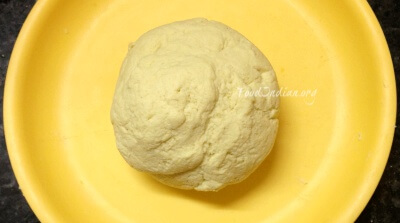 Make small golf size balls from the dough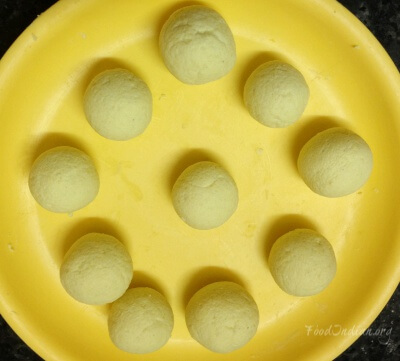 Deep fry until they become golden brown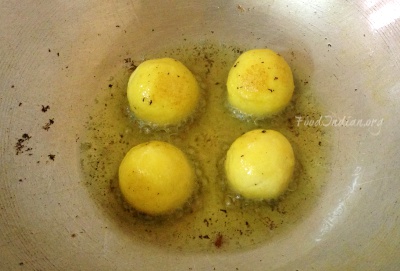 Keep them aside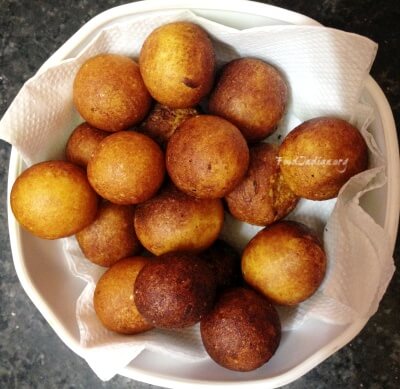 Add chilli powder, turmeric powder, salt and coriander powder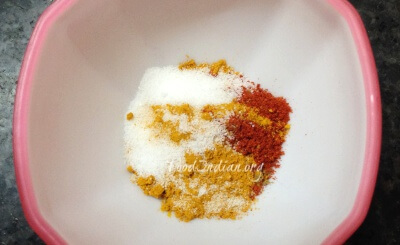 Make a smooth paste by adding water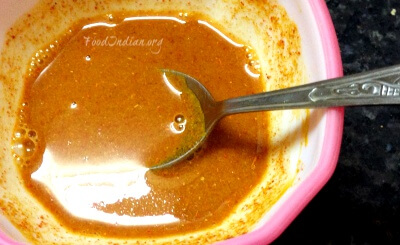 In the same oil add onion paste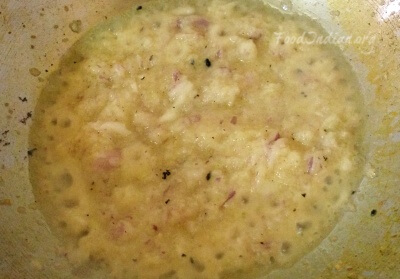 Add spice mixture
Add ginger garlic paste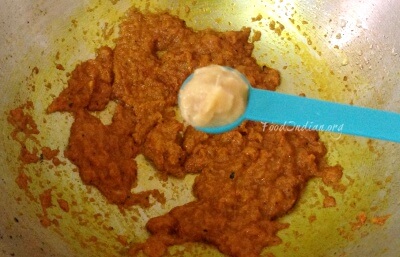 Add cashew paste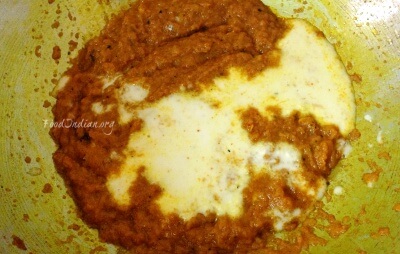 Add sugar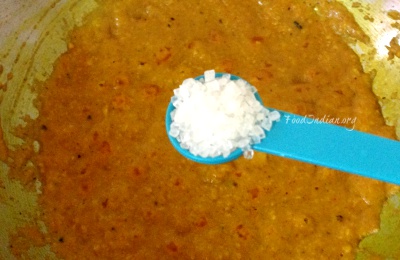 Add yogurt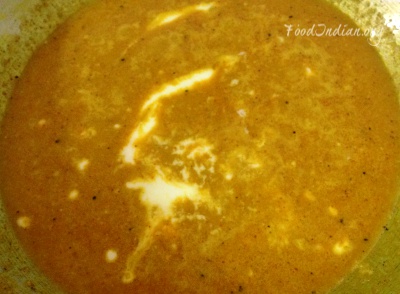 Add butter
Add koftas and cook for 5 minutes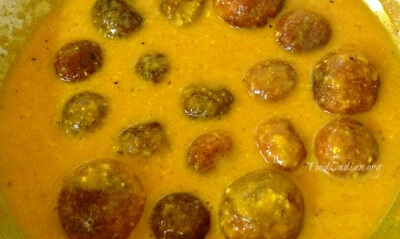 Tips :
Dont cook the gravy for long after adding the koftas.
Serve with roti, paratha, steamed rice or fried rice.
To get more recipes via Email , Subscribe to our Newsletter . Also follow us on Facebook .