Sandesh is one of the most popular sweets of Bengal. The procedure of making sandesh is too simple, and you just need two main ingredients to make this melt in mouth dessert. It is often made for pujas and other festivals, specially like Durga Puja. Sandesh is basically a sweet moist fudge made from chenna or paneer or cottage cheese. Must try this delicious and easy to make Bengali delicacy in this festive season.
Image : Sandesh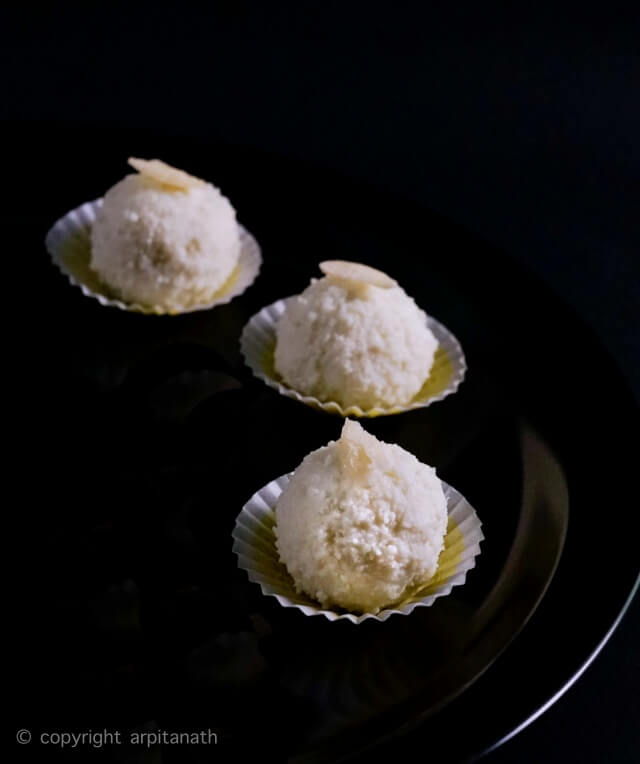 Important :
Preparation Time : 1 hr
Cooking Time : 10 minutes
Total Time : 1 hr 10 minutes
Makes : 4 sandesh
Ingredients :
Chenna or Cottage Cheese (150 gm) /Make chenna of 500 ml full fat milk [ You can read the entire process of How to Make Chenna here ]
Powdered Sugar (2 tbsp)
Rose Essence (2-3 drops)
---
Direction :
Read the entire procedure of how to make Chenna Here.
Do not have to squeeze out all the water from chenna. Just hang it for 30 minutes.
Now place chenna on a plate and knead it for 3-4 minutes with the heel of your palm.
Then add powdered sugar and again knead for 3-4 minutes until it forms a smooth dough.
In a non stick pan, add the chenna dough and cook it on low to medium heat by stirring constantly.
Cook the chenna only for 8-10 minutes, not more than that. The consistency should be soft, not too much dry, yet moist. If you cook the chenna for longer, the texture will become crumbly and then it will be difficult to make sandesh from that mixture.
When the mixture is done, switch off the heat and place it on a plate. Add few drops of rose essence or kewra essence and again knead the mixture.
Now make small balls from the mixture and let it set for 1 hr in the refrigerator.
Your delicious, melt in mouth sandesh is ready to serve.
---
Images :
Place Chenna on a plate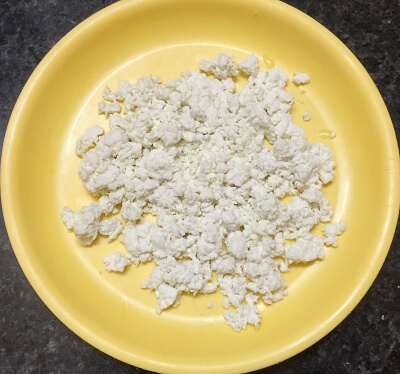 Knead for 3-4 minutes and add powdered sugar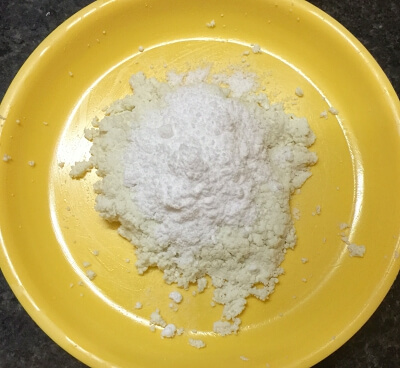 Again knead for 3-4 minutes more and make a smooth dough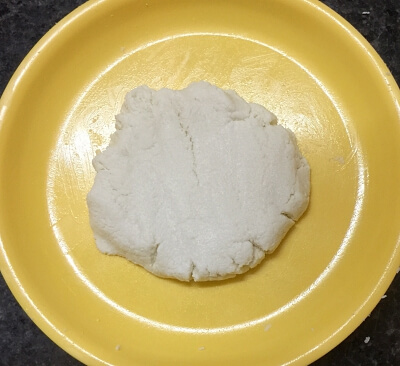 Put the mixture in a non stick pan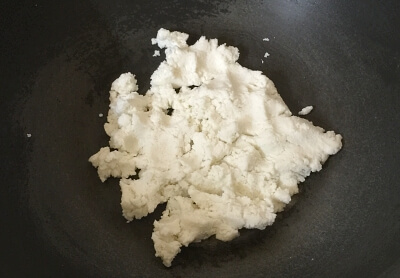 Cook for 10 minutes on low to medium heat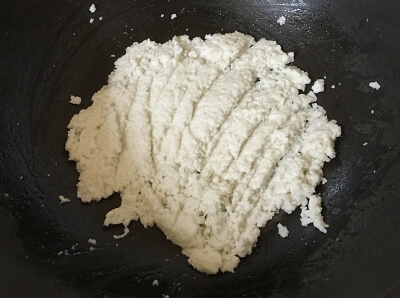 When done, add rose essence and knead again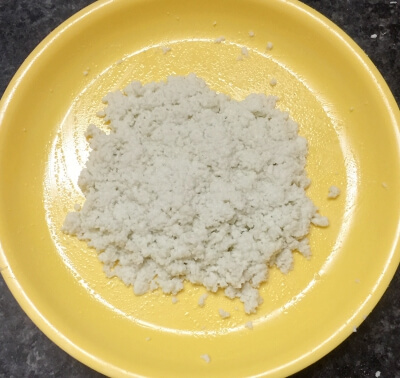 Make small balls from the mixture and refrigerate for 1 hr, then serve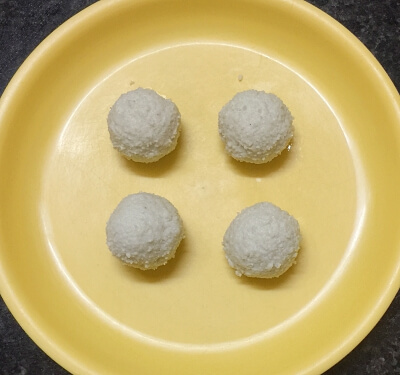 Tips :
Do not cook the chenna mixture more than 10 minutes.
If you don't have rose essence, you can also use green cardamom powder. In that case, add the cardamom powder while kneading the dough with sugar.
You can also search for more recipes for Durga Puja like Coconut Barfi, Malai Chum Chum, Mini Rasgulla, Malai Laddu, Rasmalai, Rajbhog, Bengali Chaler Payesh, Malpua, Coconut Laddu, Rasgulla.
To get more recipes via Email , Subscribe to our Newsletter . Also follow us on Youtube .