Coconut Dates Kheer or Nariyal ki Kheer is a soothing blend of milk and coconut with a flavour of sweet dates. It's an Indian dessert, specially served in Indian festivals and pujas. This dessert is very easy to make, takes few minutes to cook and enough for satisfy your sweet tooth. It's also a very good option for your after dinner dessert. For more Indian Dessert recipes, search here .
Image : Coconut Dates Kheer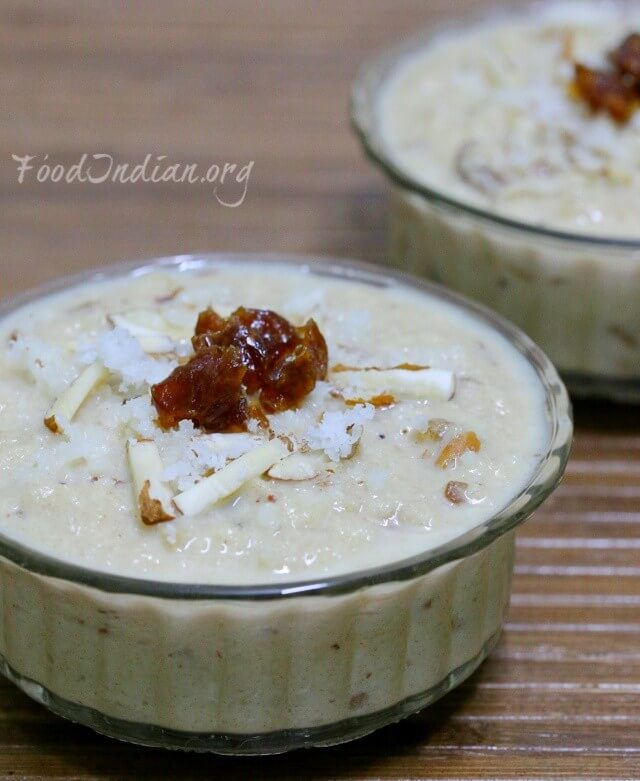 Important :
Preparation Time : 15 minutes
Cooking Time : 20 minutes
Total Time  : 35 minutes
Serve For : 4-6
Ingredients :
Coconut (1 small size or 1 cup) /grated
Milk (500 ml)
Dates or Khajur (6-8) /without seeds
Condensed Milk (1/2 cup)
Sugar (3-4 tbsp)
Almonds (1 tbsp for kheer, 1 tsp for garnishing) /chopped
Cashew Nuts (1 tbsp) /chopped
Raisins (1 tbsp)
Cardamom (1/8 tsp) /crushed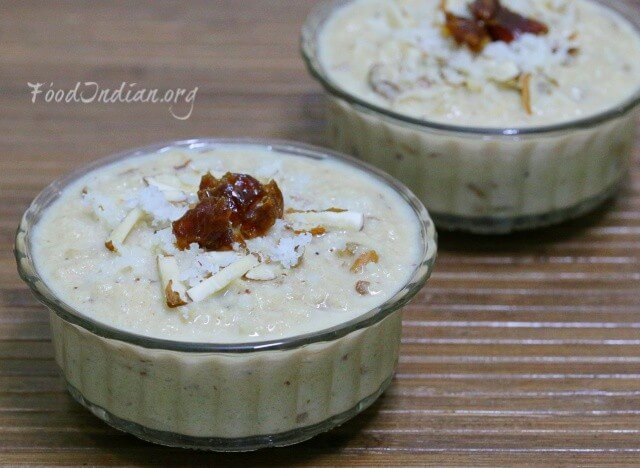 ---
Direction :
Grate the coconut and keep aside.
Add milk in a heavy bottom pan and bring it to boil.
While boiling the milk, chop the dry fruits and dates finely.
When the milk starts to boil, add the grated coconut and remember to keep stirring the milk continuously.
Allow it to boil in low to medium flame for 3-5 minutes. Now add the dates into the pan and stir well. The dates will melt partially and will give a beautiful colour and flavour to your kheer.
Add the chopped dry fruits and give a stir.
Then add condensed milk, again stir the kheer and cook for 2 minutes. By this time, you can see that your kheer turns to light brown in colour. You can also add some warm water or some more milk if necessary.
Lastly add sugar and crushed cardamom. Stir very well and switch off the flame, garnish with chopped almonds and dates.
---
Images : 
Chop the dry fruits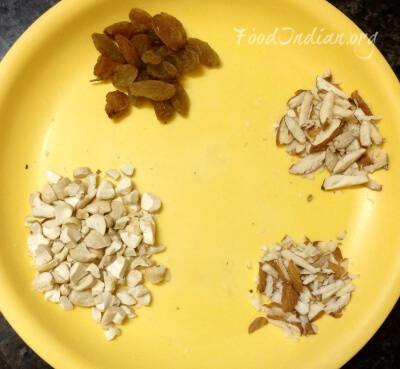 Grate the coconut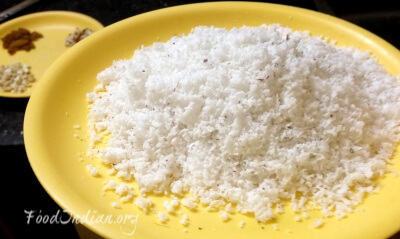 Boil milk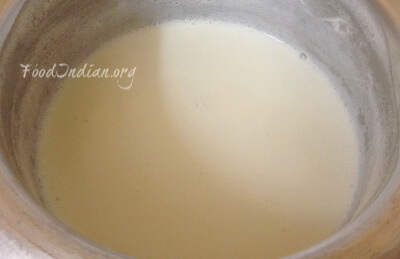 Add grated coconut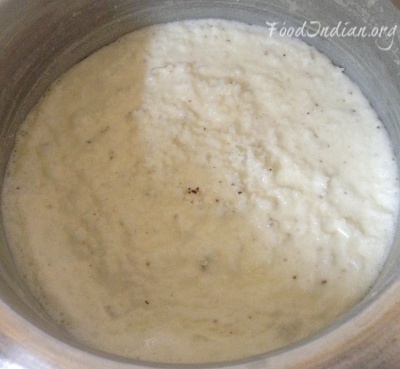 Add chopped dates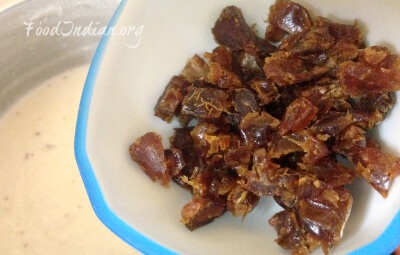 Add chopped dry fruits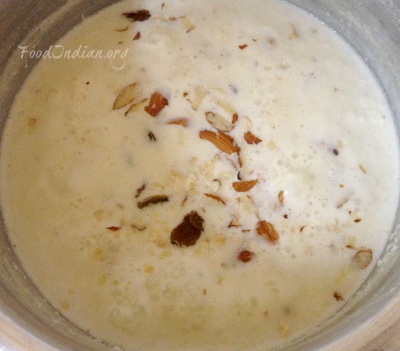 Add condensed milk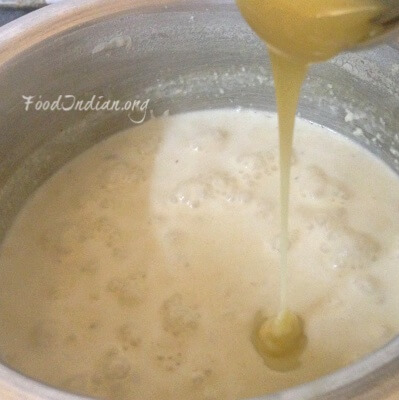 Add sugar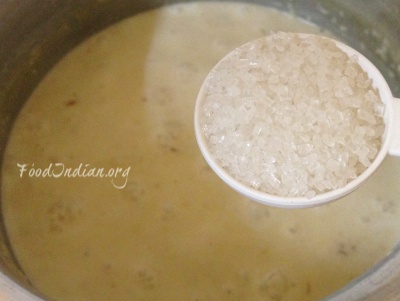 Add crushed cardamom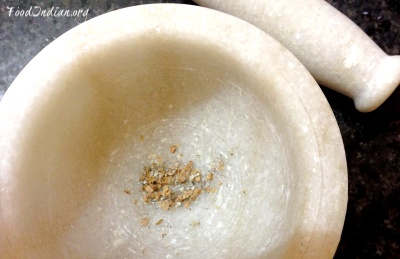 Your kheer is ready to serve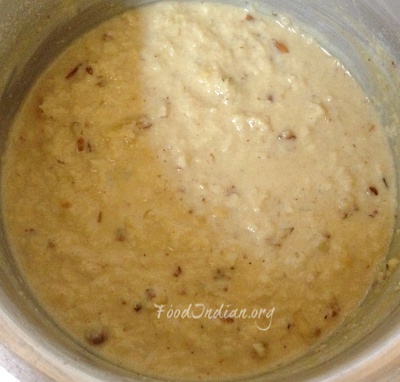 Tips : 
You can also make this kheer by adding rice.
Serve cold, not chilled.
This kheer would thicken as it cools down.
Keep stirring the kheer in between to prevent it from burning and sticking to the bottom of the pan.
To get more recipes via Email , Subscribe to our Newsletter . Also follow us on Youtube .