Chocolate Ladoo is a very easy and simple no-cook recipe that you can make within a few minutes. This ladoos are filled with the yumminess of chocolate, the richness of dates and the perfect crunch of dry fruits. This is a guilt-free dessert that you can snack on any time. It is also a healthy option to satisfy your sweet tooth.
Image : Chocolate Ladoo
Important :
Preparation Time : 0 minute
Making Time : 15 minutes
Total Time : 15 minutes
Makes : 10 ladoos
Ingredients : 
Unsweetened Cocoa Powder (2 tbsp)
Dates (1 cup) /without seeds
Walnut (1 tbsp)
Cashew Nuts (1 tbsp)
Almonds (1 tbsp)
Salt (a pinch)
Vanilla Essence (1 tsp)
Water (4 tsp)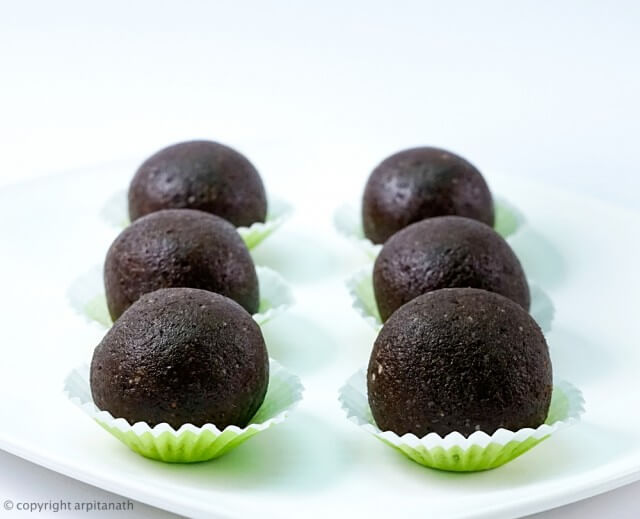 ---
Direction :
Put all the dry fruits along with a pinch of salt into a grinder and make a fine powder.
After that, add dates, cocoa powder and vanilla essence in the same jar and grind for 1 minute. It will become like crumble.
Then add 4 tsp of water and again blend the mixture for 1-2 minutes until all the ingredients are combined together.
You will get a sticky chocolatey dough. Put the mixture on a plate.
Grease your palm and start making ladoos by taking small portions from the Choco dates mixture.
Serve immediately or you can refrigerate them up to 3 weeks.
---
Images :
Take all the dry fruits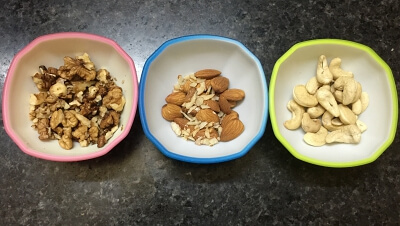 Put them in a grinder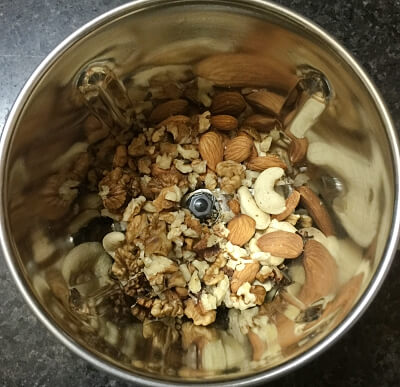 Grind into a fine powder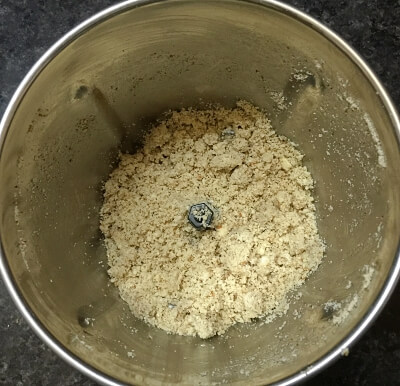 Add dates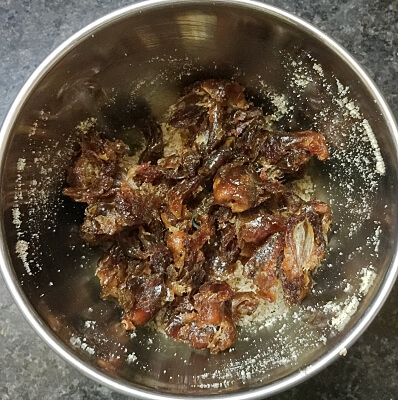 Add vanilla essence
Add cocoa powder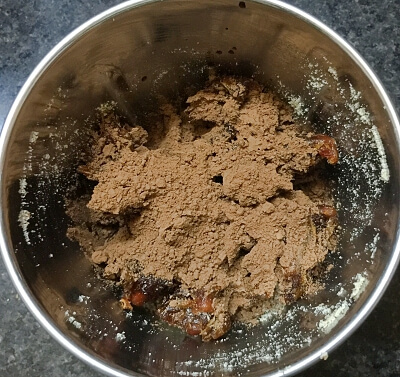 Grind again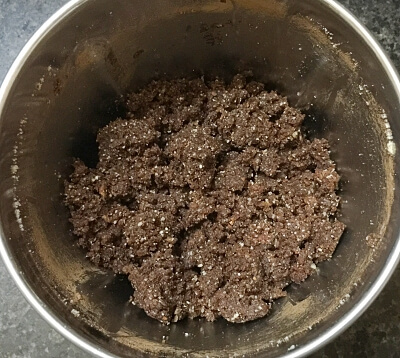 Add 4 tsp water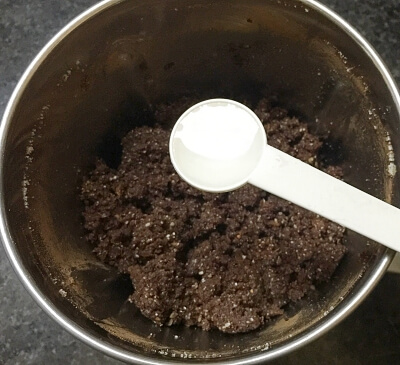 Again blend and make a sticky dough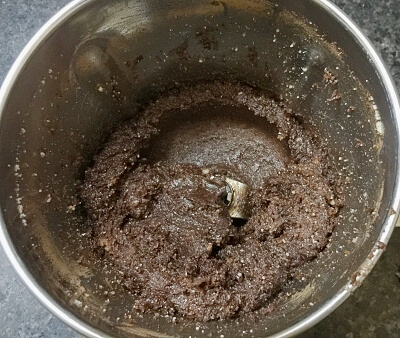 Place the dough on a plate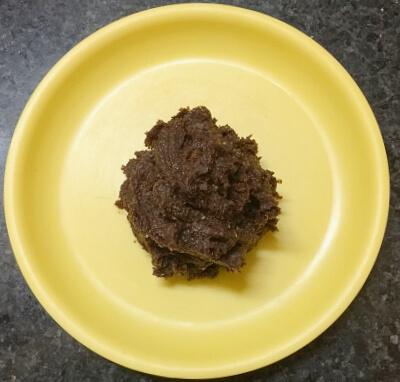 Make ladoos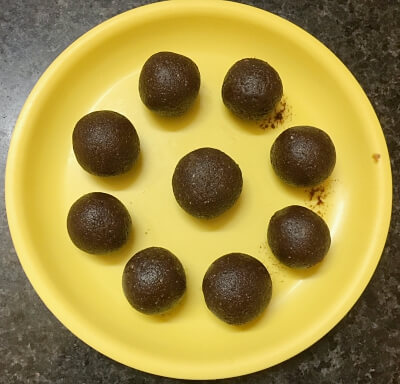 Tips :
You can store the ladoos in an air tight container and refrigerate up to 3 weeks.
You can also search for more Dessert and Ladoo recipes like Rava Ladoo, Sattu ke Laddu, Besan ladoo, Malai Ladoo.
To get more recipes via Email , Subscribe to our Newsletter . Also follow us on Youtube .