Rasgulla or Rasogolla is a traditional Bengali sweet. Today I have tried this Mini Rasgulla for making Bengali Rasmalai or Chanar Payesh, and they have turned out so perfect. They look so cute, and you can eat a bowl full of them easily. You can make them in any occasion or festivals or whenever you crave to eat them. These soft and spongy sweet balls are made with fresh cottage cheese and soaked in sugar syrup that you can't resist yourself to eat them.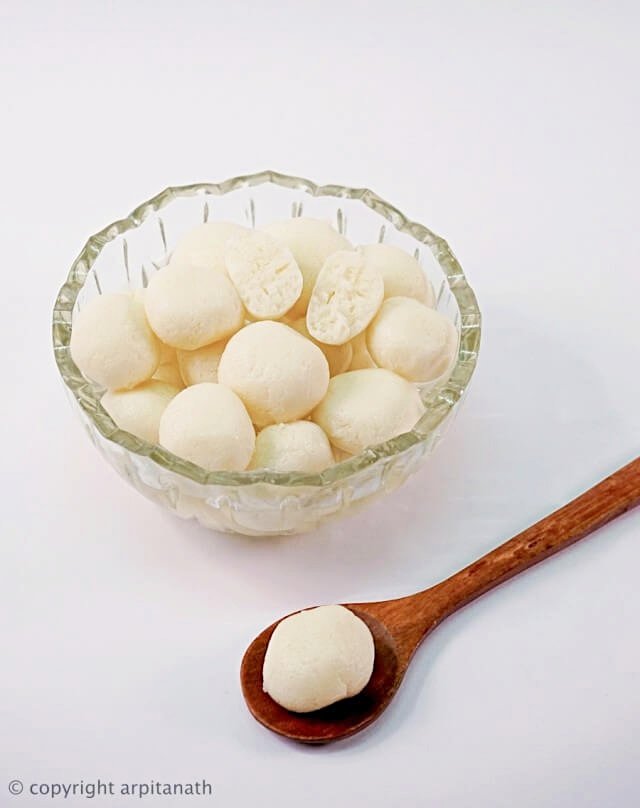 Important:
Preparation Time : 10 minutes
Cooking Time : 30 minutes
Total Time : 40 minutes
Makes : 25-30 rasgullas
Ingredients:
To make Sugar Syrup –
Sugar (2 cups)
Water (3 cups)
Cardamom (2)
To make Chenna –
You can read the entire process of making Chenna Here .
To make Mini Rasgulla –
Chenna or Indian Cottage Cheese (150 gm)
Sugar Syrup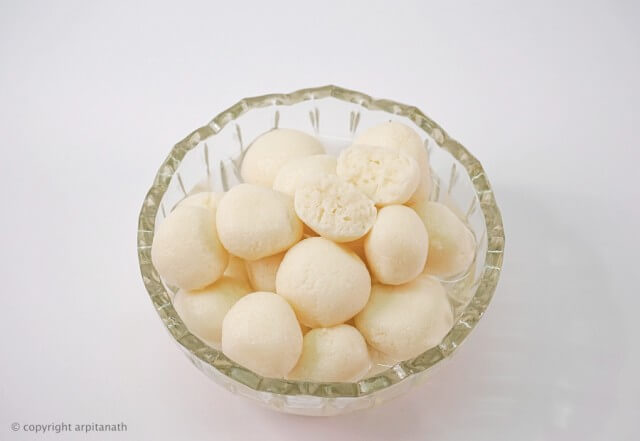 ---
Direction: 
You can read the entire process of making Chenna Here .
To make Sugar Syrup –
Heat 3 cups of water in a big saucepan. Add 2 cups of sugar and bring it to a boil on high flame.
Add cardamom and simmer the flame. Keep boiling the syrup for 5 minutes more. Make sure that the syrup is thin in consistency.
To make Mini Rasgulla –
To make rasgulla, knead the chenna very well, at least for 5-7 minutes and make a soft and smooth dough. Kneading the Chenna is very important to make perfect spongy rasgulla.
Now by taking small portions from the dough make 25-30 equal size small round balls of chenna.
While the sugar syrup is boiling, put the balls into the syrup.
Cover the pan with a tight lead and boil the rasgullas for 10 minutes on medium to high flame.
After 10 minutes, open the lead. The rasgullas will expand to double in size. Boil them for 5-10 minutes more on high flame.
While its done put off the flame and allow them to cool down.
Your super spongy Mini Rasgulla is ready to serve.
---
Images: 
To make sugar syrup, mix sugar and water, boil them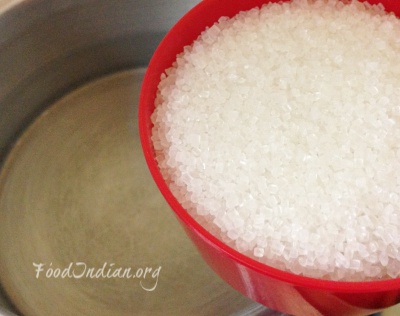 Add cardamom and make a thin syrup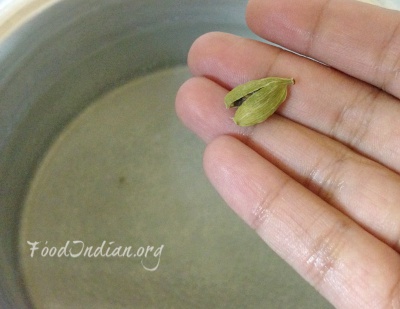 Make chenna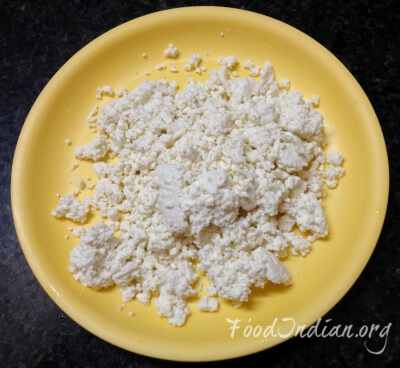 Knead the chenna and make a soft and smooth dough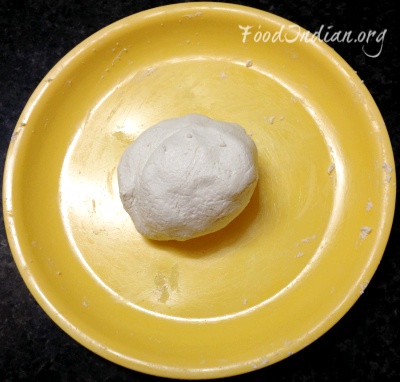 Divide the chenna and make small equal size baals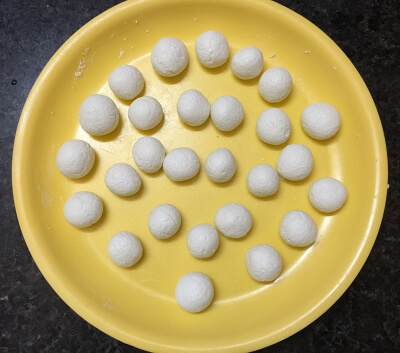 Put the chenna balls into boiling sugar syrup, cover the pan and cook for 10 minutes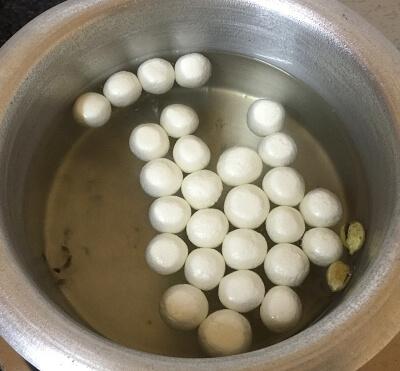 After 10 minutes, boil for another 7-10 minutes without lead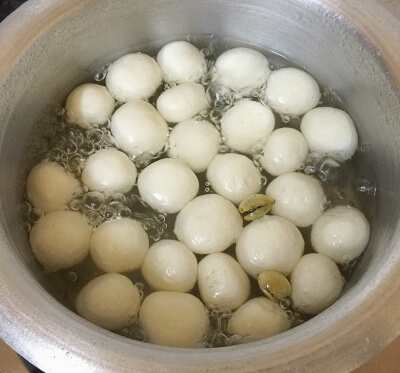 Switch off the flame and let them cool down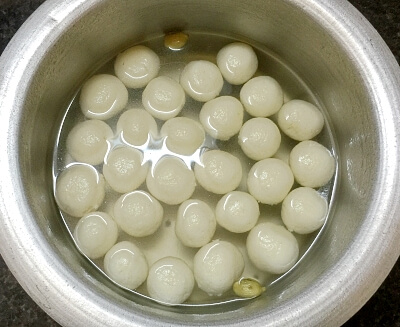 They are ready to serve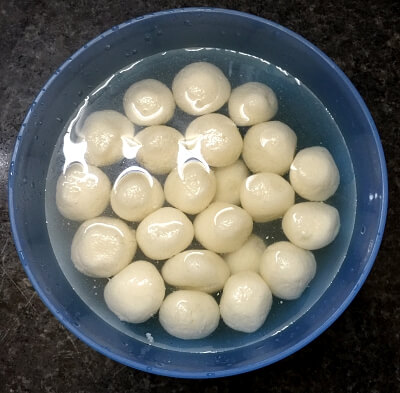 Tips:
The success of your Rasgulla making effort depends on how smooth you knead the Chenna.
Make the Chenna balls very small because they will expand to double their size while cooking in the syrup.
You can also search for more Indian Sweet Dish recipes in my blog.
To get more recipes follow us on Youtube .