In India, offering desserts after meal to our guests is like our chivalry, and in the festivals of India its very common to make sweets or halwa at our home. And in your everyday life also, you can cook this easy to make indian dessert to impress your family and beloved once. This time if you are making this delicious Kaju Mawa Halwa, then your guests and family will surely compliment you.
Image : Kaju Mawa Halwa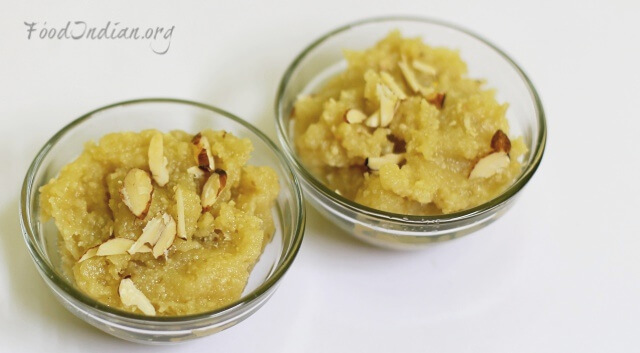 Important :
Preparation Time : 15 minutes
Cooking Time : 20 minutes
Total Time : 35 minutes
Serve for : 8-10
Ingredients :
Cashew Nuts (200 gms) /powdered
Mawa (300 gms)
Sugar (2 cups)
Milk (1 cup)
Cardamom Powder ( few pinch)
Almonds /for garnishing
Images :
Add milk into a heavy bottom pan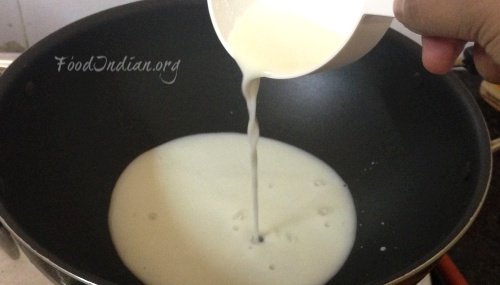 Add mawa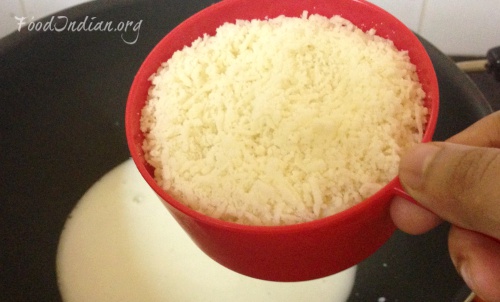 Mix them well and stir continuously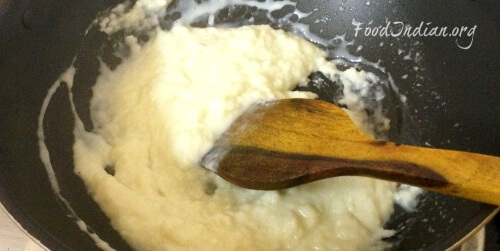 Add sugar into the mixture
When the mixture becomes thick, add powdered cashew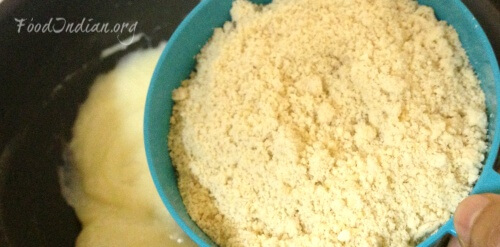 Keep stirring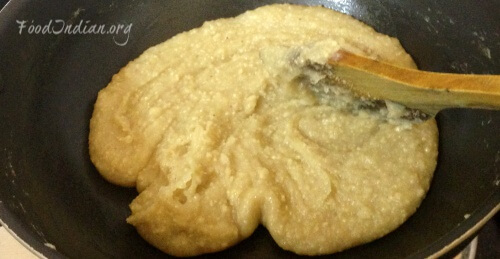 Add cardamom powder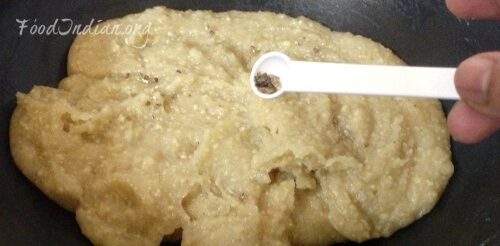 when the mixture leaving oil and does not sticking to the edges of the pan, your halwa is ready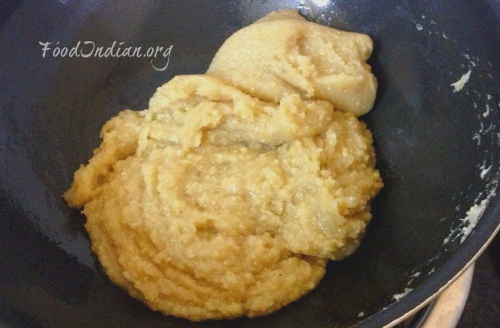 Tips :
Serve your halwa cold, and you can also refrigerate them for 3-4 days.
To get more recipes via Email , Subscribe to our Newsletter . Also follow us on Facebook .