Festivals of India are all about sweets and desserts, and we always make a lot of variety of sweets at our home in those festivals. Suji ki Katli or Semolina Barfi is a very easy to make and the most time-saving sweet that you can make. If you are a beginner in making sweets, this is the best one for you to impress your family and beloved ones.
Image : Suji ki Katli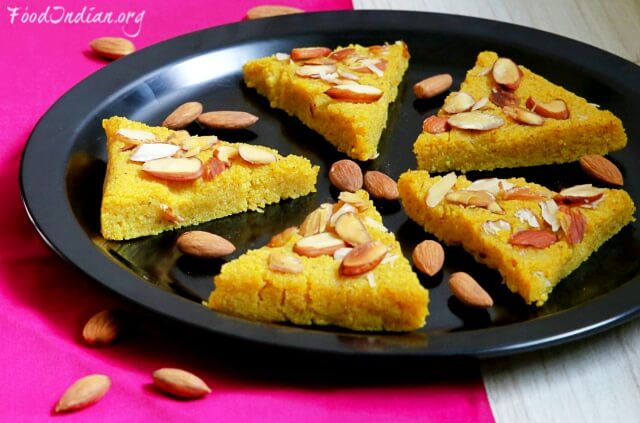 Important :
Preparation Time : 5 minutes
Cooking Time : 30 minutes
Total Time : 35 minutes
Makes : 10 barfi
Ingredients :
Semolina or Suji (1/2 cup)
Ghee or Clarified Butter (2 tbsp)
Milk (2 cups)
Sweetened Condensed Milk (1/2 cup)
Sugar (4 tsp)
Cardamom (3 cloves) /powdered
Almonds (10-12) /sliced
Saffron Food Color (1/8 tsp) /optional
Direction :
 Heat a heavy bottom pan. When heated add ghee into the pan.
Add chopped almonds into the heated ghee and saute them for a while or until they become light brown in color. Take them out from the pan and set aside.
Now add suji into the ghee and fry by stirring constantly until they become golden brown on low flame.
Then add milk into the suji and stir continuously on medium heat. Make sure no lumps will form.
When the mixture becomes concentrated, add sweetened condensed milk and sugar. Keep stirring the mixture and wait for the sugar dissolves completely into the mixture.
Now add saffron food color and mix evenly with everything.
After few minutes you can see a little ghee coming out from the sides of the pan, then add cardamom powder and give a good stir.
Put off the heat.
Meanwhile, grease a plate with a little ghee and put the mixture on the plate. Flatten with a spatula and give a square shape.
Put the sautéed sliced almonds over it and slightly press them.
Let it cool for 1-2 hours and cut into diamond shape or the shape you like and serve.
Images :
Add gree into a heavy bottom pan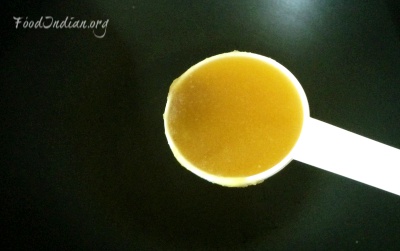 Saute sliced almonds and keep them aside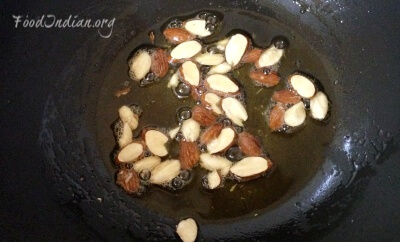 Now add suji into the ghee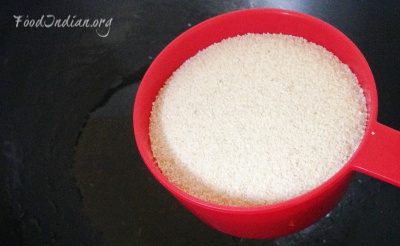 Fry by stirring constantly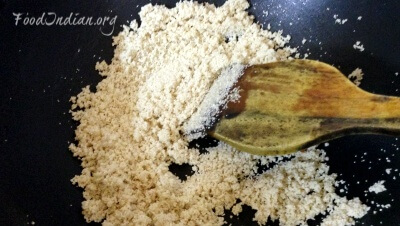 Fry until becomes golden brown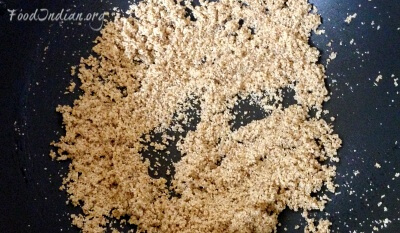 Add milk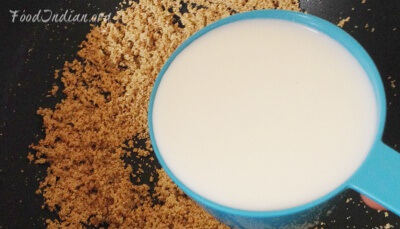 Stir continuously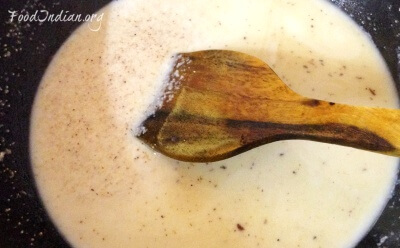 Add sweetened condensed milk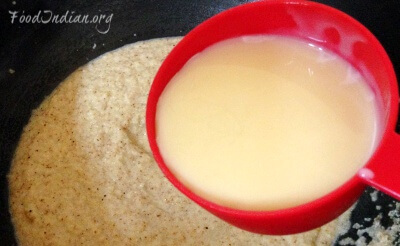 Add sugar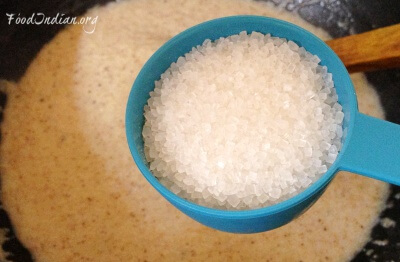 Add Saffron food color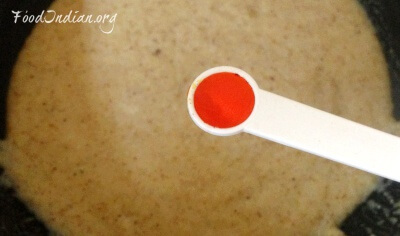 Add cardamom powder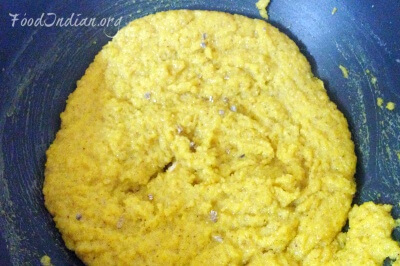 Put into a plate and give square shape by a spatula, spread sliced almonds over it and cut into diamond shape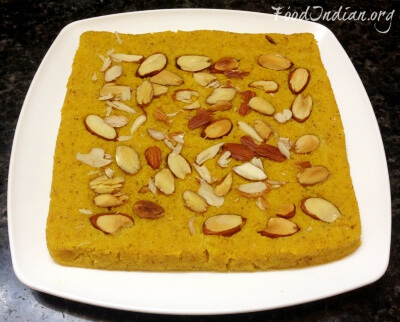 Tips :
Keep stirring the mixture after adding milk.
You can also keep these barfi for 4-5 days in room temperature and for 7 days in refrigerator.
To get more recipes via Email , Subscribe to our Newsletter . Also follow us on Youtube .