Coconut Pakora or Narkoler Bora is a very popular recipe from Bengal. It is very easy to prepare and is much similar to our regular pakora dishes but with a different and delicious taste of coconut. This pakora is crispy from the outside and juicy from the inside. It can be served with chutney or with daal and rice.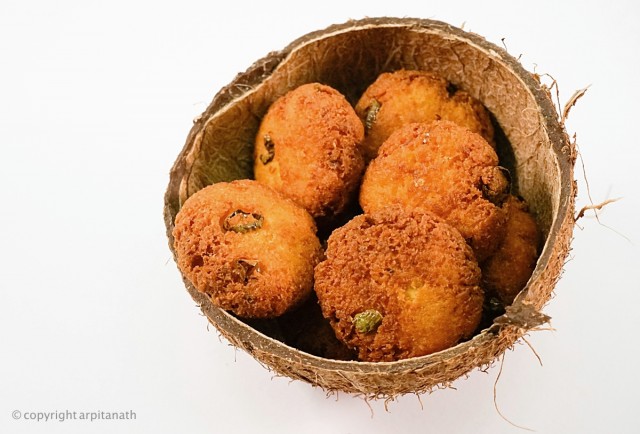 Important:
Preparation Time : 20 minutes
Cooking Time : 10 minutes
Total Time : 30 minutes
Makes : 8-10 pakoras
Ingredients:
Grated Coconut (2 cups)
All Purpose Flour or Maida (1 tbsp)
Turmeric Powder (1/2 tsp)
Salt (to taste)
Green Chilli (1) /chopped
Oil (for deep-frying)
---
Direction:
Add all-purpose flour, salt, turmeric powder and chopped green chilli into grated coconut and mix until it forms a nice dough. Do not add extra water to make the dough.
Divide the dough into 8-10 equal size balls and slightly flatten them with the help of your palm.
Heat oil in a heavy bottomed pan. When the oil is medium heated, put the pakoras into oil and fry them until become light golden brown in colour. Fry them on medium to low flame.
Drain oil and serve hot.
---
Images: 
Take 2 cups of grated coconut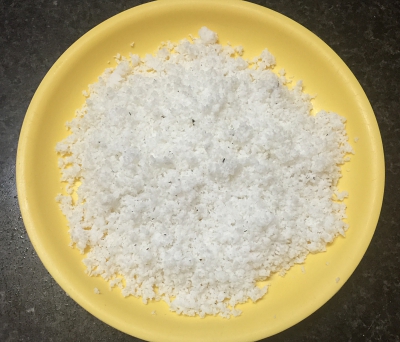 Add all the ingredients mentioned above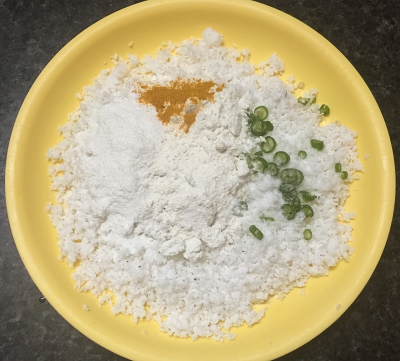 Mix well and form a dough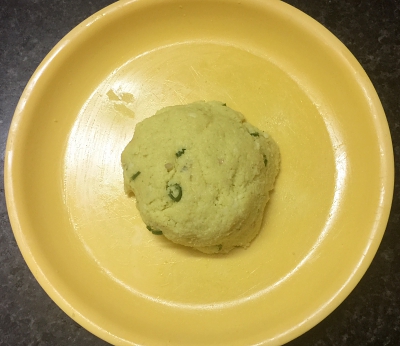 Divide the dough into equal size balls and flatten them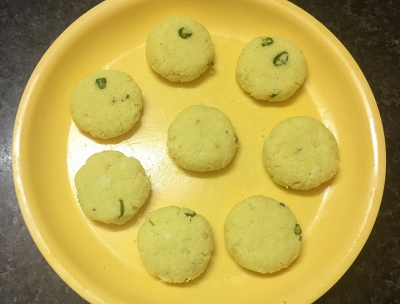 Deep fry them until become light golden brown in colour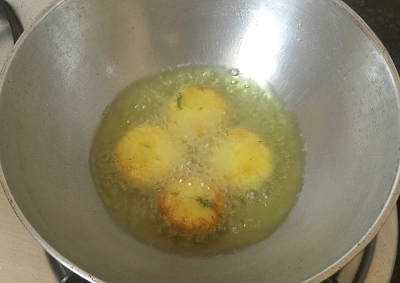 Drain oil and serve hot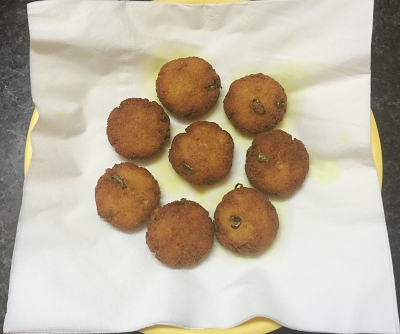 Tips:
Do not add too much of flour into the pakora mixture, or the pakoras will become hard and dry.
You can also search for more Snacks recipes like Kakroler Pur, Beguni or Eggplant Pakora, Pumpkin Flower Pakora, Dhania Pakora.
To get more recipes follow us on Youtube .