Kakrol Pur or Stuffed Teasel Gourd is a very popular Bengali recipe. This dish is a kind of pakora or fritters, crispy outside but soft and juicy inside. In this recipe boiled teasel gourds are stuffed with sweet and spicy coconut and mustard based filling, and tastes delicious. It's a family recipe which I have learnt from my mother.
Image : Kakrol Pur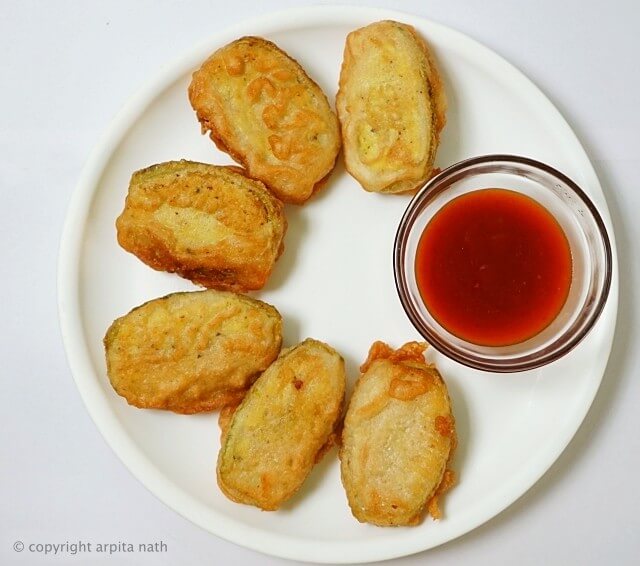 Important :
Preparation Time : 30 minutes
Cooking Time : 30 minutes
Total Time : 1 hr
Makes : 12 fritters
Ingredients : 
For the Stuffing or Pur –
Grated Coconut (1/2 cup + 2 tbsp)
Poppy Seeds or Posto (2 tbsp) /soaked in warm water for 1 hr
White Mustard Seeds (1 tbsp)
Black Mustard Seeds (1 tbsp)
Whole Green Chilli (2)
Salt (1/2 tsp)
Turmeric Powder (few pinch)
Nigella Seeds or Kala Jeera (1/8 tsp)
Sugar (1 tsp)
Raisins or Kismis (12)
Oil (1 tbsp)
For the Batter –
All Purpose Flour or Maida (4 tbsp)
Cornflower (2 tbsp)
Rice Flour (1 tbsp)
Baking Powder (1/8 tsp)
Salt (1/4 tsp)
Sugar (1/2 tsp)
Water (to make a thick batter)
To Make the Fritters  –
Kakrol or Teasel Gourd (6)
Oil for Deep Frying
Images :
Wash the teasel gourds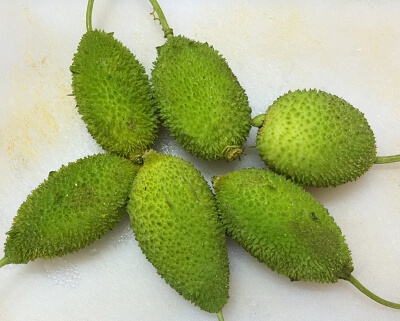 Scrap the rough skin with peeler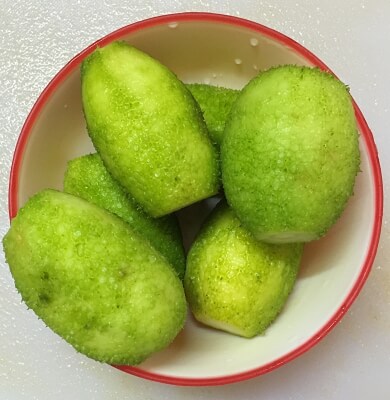 Cut them into two pieces lengthwise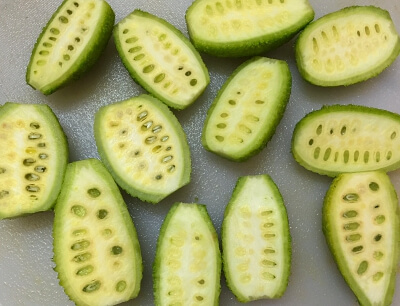 Boil them in salted water for 10-15 minutes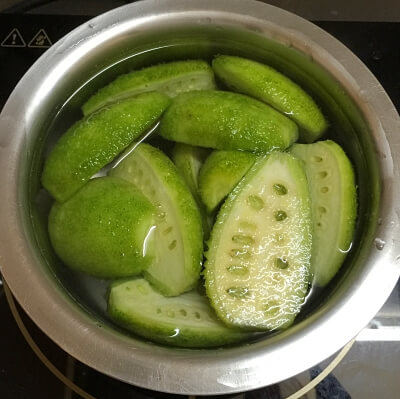 Drain water and let them cool down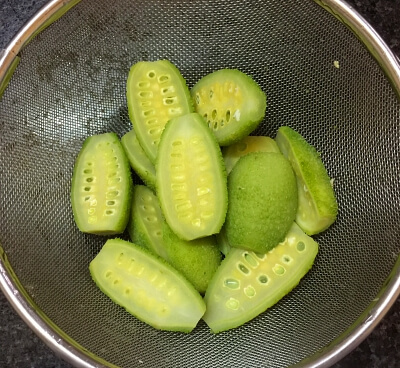 Remove the seeds with a spoon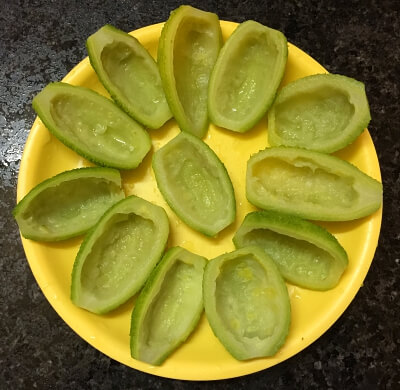 Add coconut, mustard seeds, poppy seeds, salt and green chilli into a blender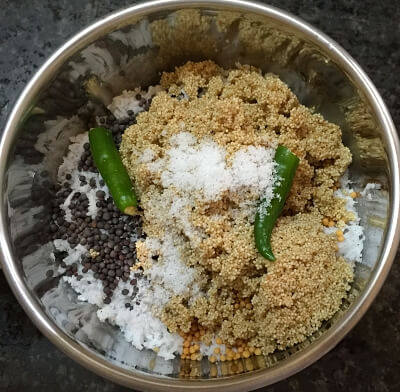 Blend and make a paste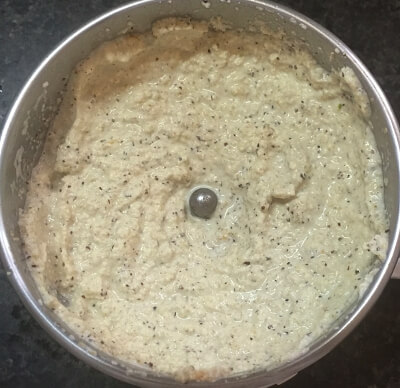 Add kala jeera into hot oil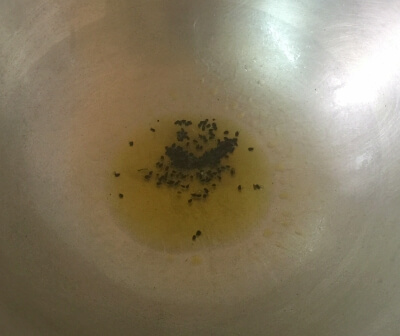 Add the ground paste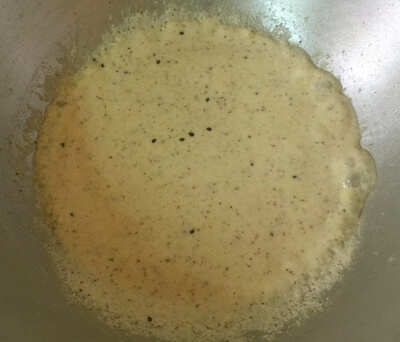 Add turmeric powder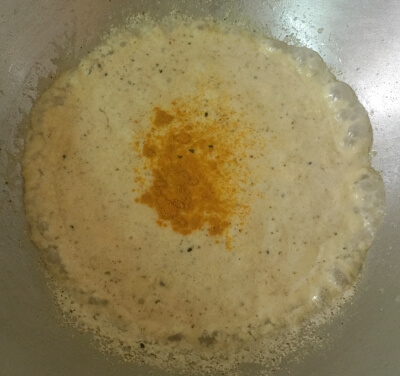 Add sugar and cook until the mixture becomes dry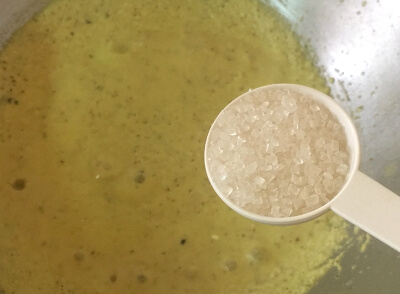 When the stuffing is done, add raisins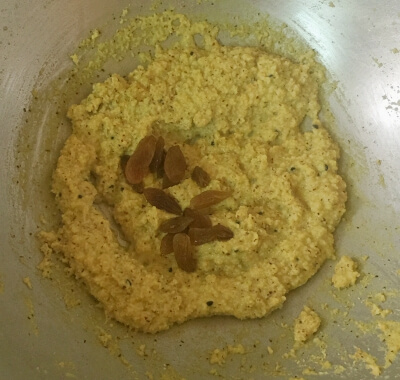 Add grated coconut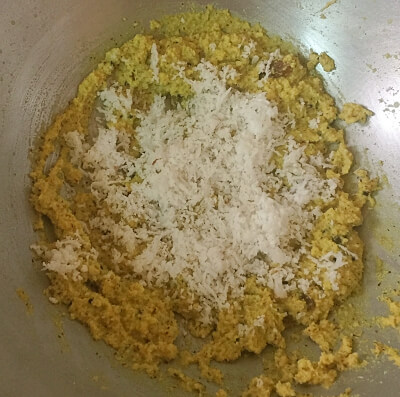 It should look like this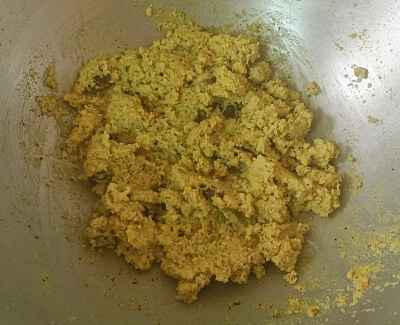 Fill the kakrol pieces with spoonful of the mixture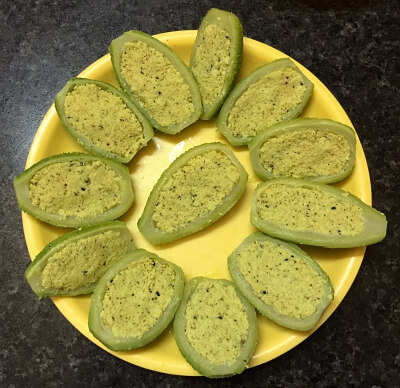 Add maida, rice flour, cornflour, baking powder, salt and sugar into a bowl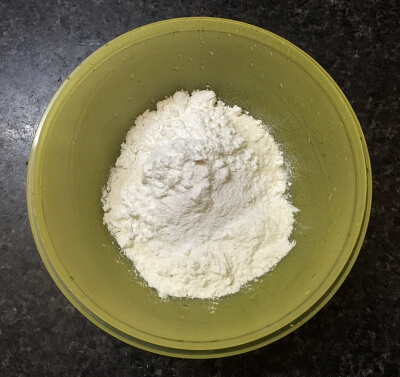 Make a thick batter by adding water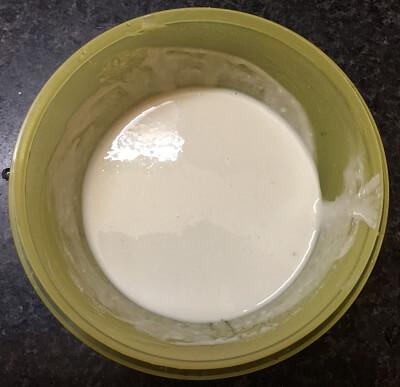 Coat the stuffed kakrol pieces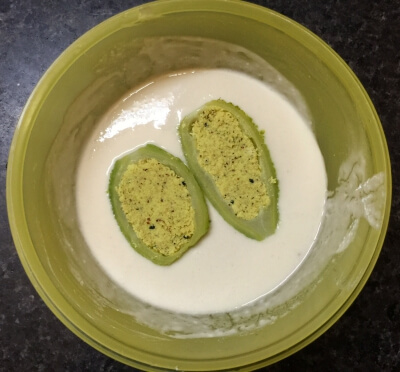 Heat oil for deep-frying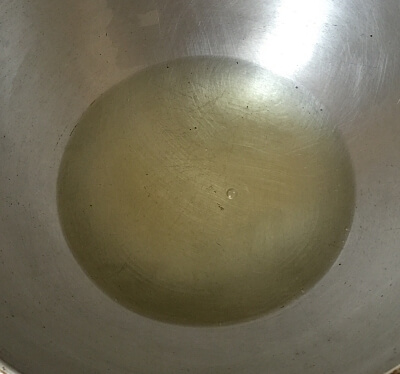 Put the pieces into hot oil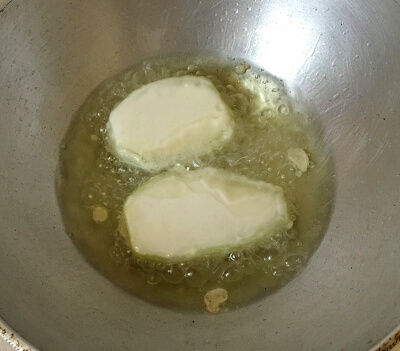 Fry them until become golden brown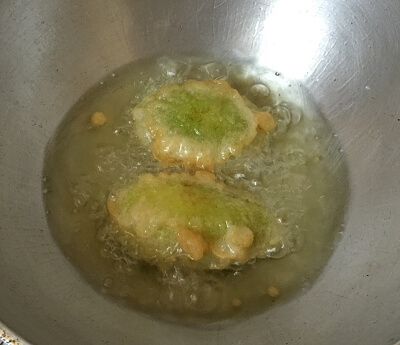 Tips :
Adding sugar in this recipe is very important to avoid the bitterness of teasel gourd.
Serve as a snack with ketchup or simply serve with steamed rice.
To get more recipes via Email , Subscribe to our Newsletter . Also follow us on Facebook .
Summary
Reviewer
Review Date
Reviewed Item
Author Rating