Chicken Dak Bangalow is a very famous Bengali dish which is popular since the Colonial times. In this recipe Chicken pieces are cooked in thick onion-tomato-garlic-and spices based gravy along with whole boiled eggs and big chunks of potatoes. The combination of chicken and eggs make this dish perfect and heavenly. I know it's a bit time-consuming recipe, but you will never regret the effort when you taste this divine curry. This dish goes well with steamed rice or luchi(puri).
Image : Chicken Dak Bangalow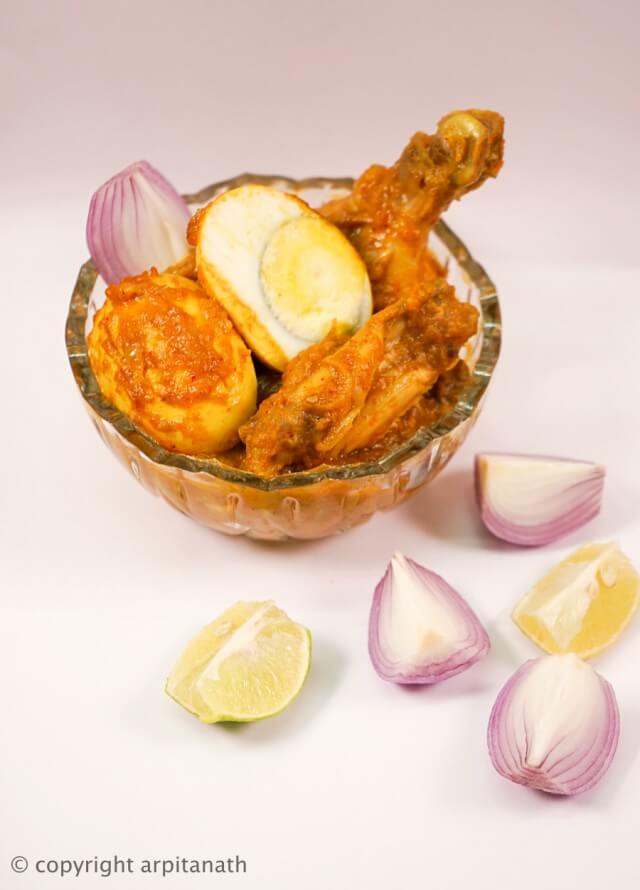 Important :
Preparation Time : 20 minutes
Cooking Time : 1 hr
Total Time : 1 hr 20 minutes
Serve For : 3-4
Ingredients :
Chicken (500 gm) /with bone pieces
Potato (3) /cut into big halves
Boiled Egg (4)
Tomato Puree (puree of 1 big tomato)
Onion (5 medium size) /sliced
Mustard Oil (6-7 tbsp)
Garlic (8-10 cloves)
Ginger (3-4 inch piece)
Dried Red Chilli (1)
Salt (to taste)
Whole Garam Masala (2 cardamom, 3 cloves, 4 inch cinnamon stick)
Sugar (1/2 tsp)
Kashmiri Red Chilli Powder (1 tsp)
Turmeric Powder (1 tsp)
Garam Masala Powder (1 tsp)
To Marinate the Chicken –
Yogurt (2 tbsp)
Cumin Powder (1 tsp)
Coriander Powder (1 tsp)
Red Chilli Powder (1 tsp)
Turmeric Powder (1/2 tsp)
Salt (1/2 tsp)
Mustard Oil (1 tbsp)
---
Direction :
Wash, clean and marinate the chicken pieces with yogurt, coriander powder, cumin powder, red chilli powder, turmeric powder, mustard oil and salt. Now cover the bowl and keep it in the refrigerator for 1 hr.
In the mean time, heat 2 tbsp of oil in a pan and fry half of the onion slices until golden brown.
Add chopped garlic and ginger into the pan and saute with onion. Add few pinch of salt.
When the onion are cooked and caramelized, switch off the flame and let the mixture cool down.
After the mixture cools down completely, put it in a blender, add some water and make a smooth puree. Keep it aside.
Marinate the boiled eggs and potato pieces with some salt and turmeric powder.
In the same pan, heat 1 tbsp of oil and lightly fry the eggs and potatoes. Drain oil and keep them aside.
To make the curry, add rest of the oil into the pan. When the oil is heated, add 1/2 tsp of sugar and whole garam masala into the pan and saute them until they releases a beautiful aroma.
Now add rest of the onion slices into the pan and fry them for 3-4 minutes on high flame until become brown in colour.
Add the marinated chicken pieces into the pan and mix well.
Add turmeric powder, kashmiri red chilli powder and salt. Mix well and cover the pan for 10 minutes. Cook on low flame.
After 10 minutes, open the lead and give a stir.
Add the ground onion puree into the chicken and combine everything very well.
Meanwhile, add the fried potato pieces and again cover the pan and cook for anther 10-15 minutes.
Now open the lead, add tomato puree. At this time you can add some water if you feel that the curry becomes dry. Mix well and cook it on medium to high flame for about 5-10 minutes.
Lastly add boiled eggs. Mix them with the curry.
Sprinkle some garam masala powder. Stir well and switch off the flame.
---
Images :
Marinate the chicken with all the ingredients mentioned above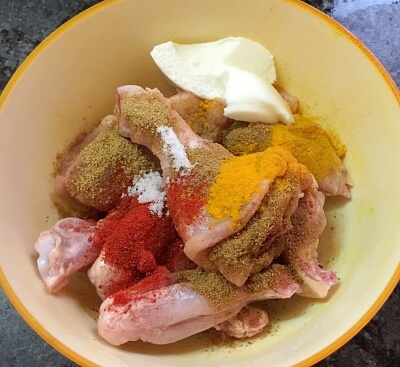 Cover the bowl and refrigerate for 1 hr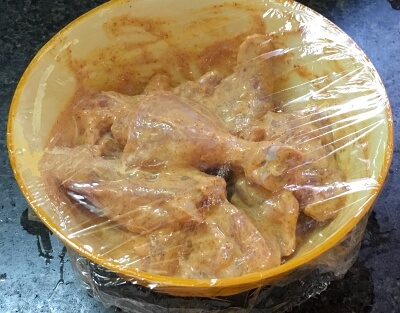 Fry half of the onion slices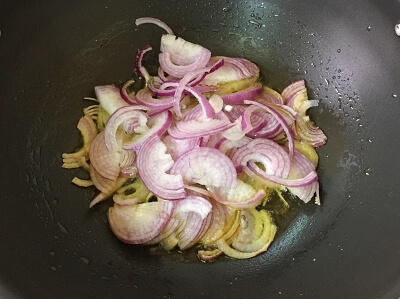 Add garlic, ginger and red chilli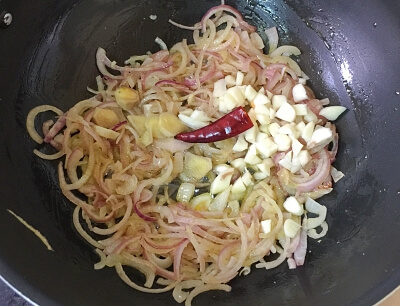 Fry until become golden brown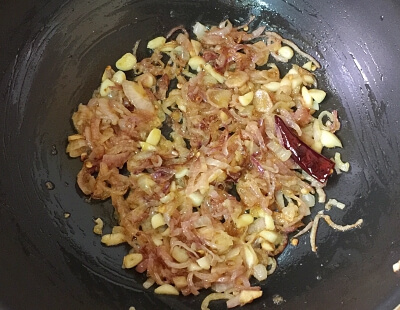 Let it cool completely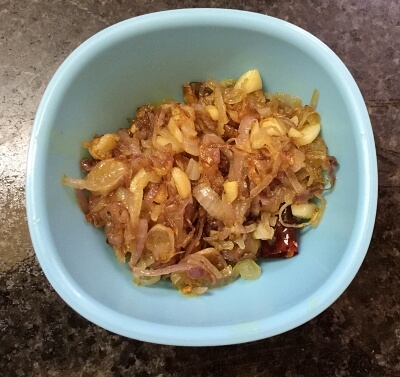 Put the mixture into a blender and add some water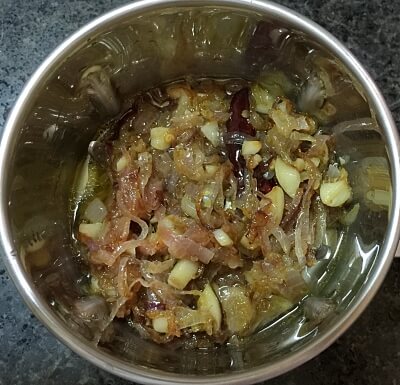 Make a smooth puree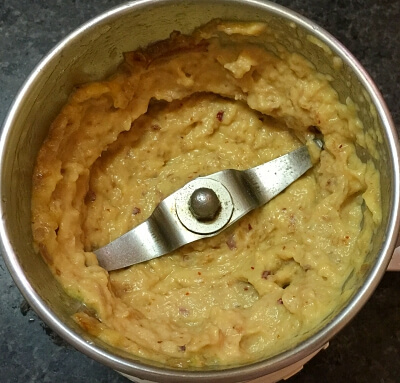 Marinate boiled eggs with salt and turmeric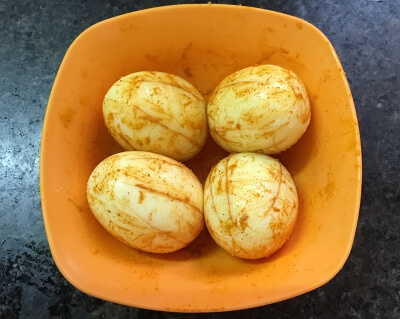 Saute them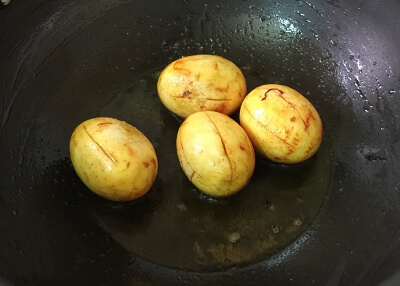 Saute potato pieces until become golden brown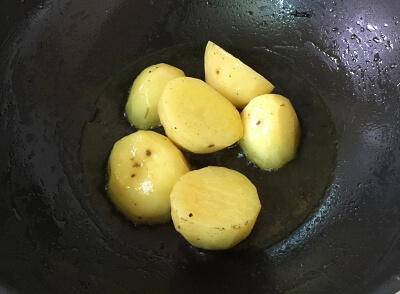 Keep them aside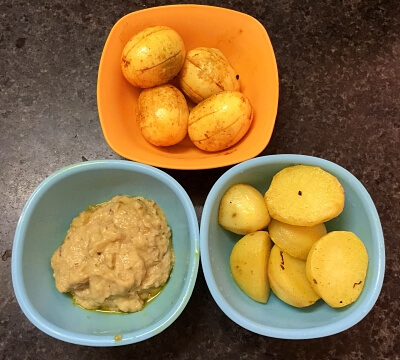 In the same pan add oil and temper with whole garam malsala and sugar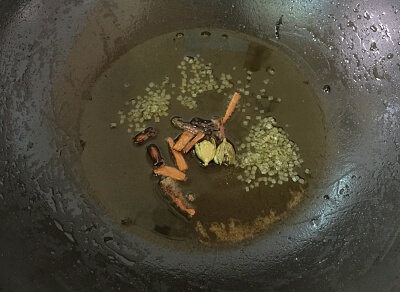 Add rest of the onion slices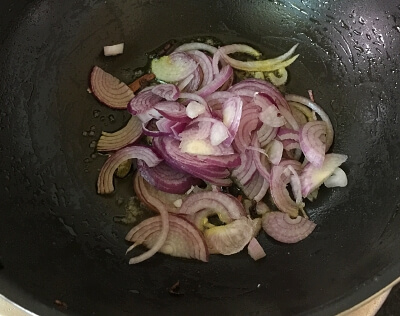 Saute them until become caramelized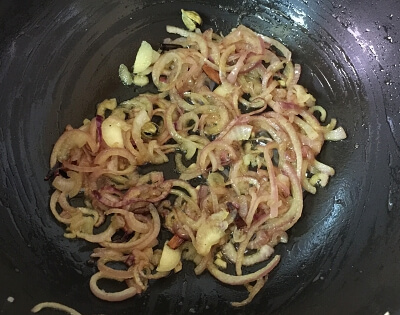 Add marinated chicken pieces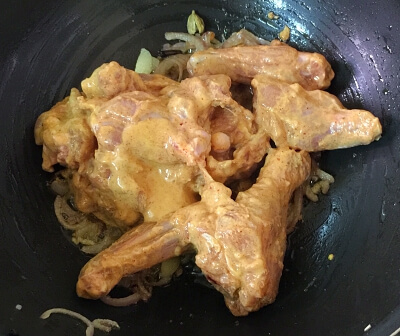 Add salt, turmeric powder and kashmiri red chilli powder, cover and cook for 10 minutes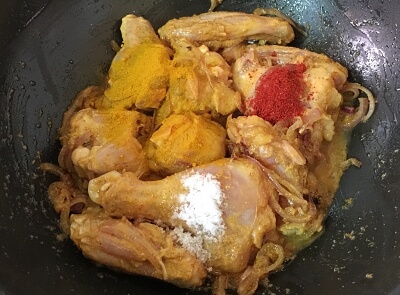 After that add ground onion paste and mix well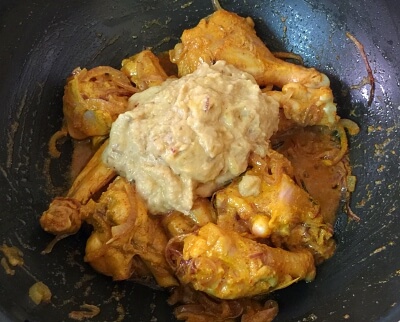 Add fried potatoes, cover the pan and again cook for 15 minutes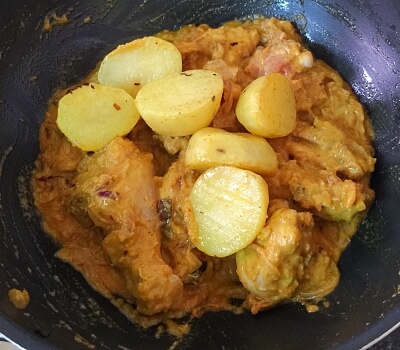 Add tomato puree, cook for 10 minutes on high flame, add some water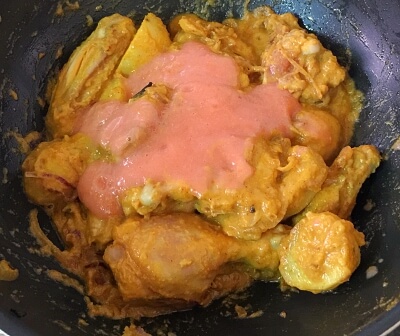 Lastly add fried eggs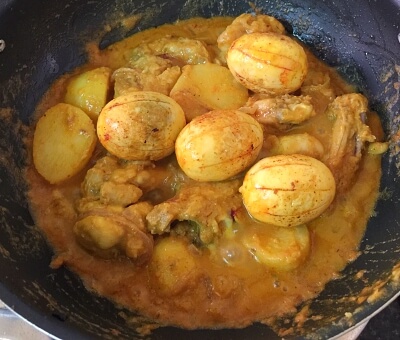 Mix well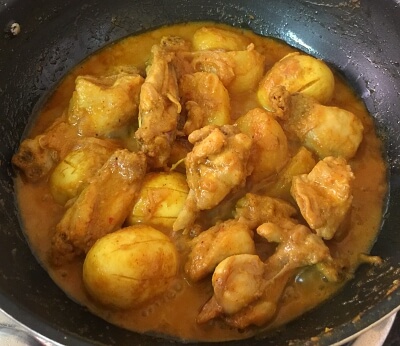 Add garam masala powder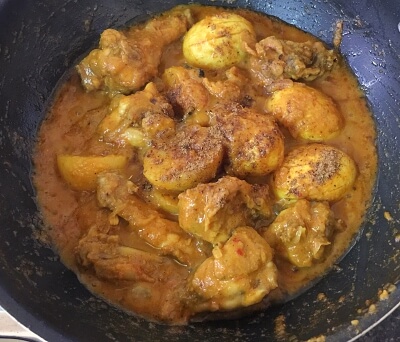 Mix well and switch off the flame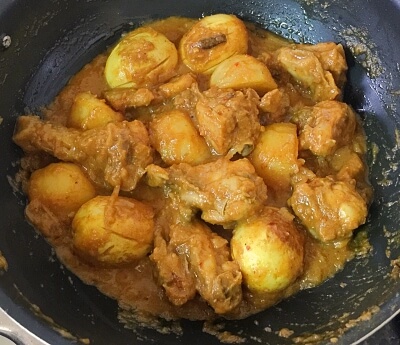 Tips:
You can cook this Dak Bangalow Curry also with mutton, lamb of beef.
Serve with steamed rice, roti or luchi.
You can also search for some other Chicken Recipes like Chicken Bharta, Chicken Do Pyaza, Chicken Curry, Achari Chicken, Palak Chicken, Spicy Red Chicken Curry, Methi Malai Chicken and many more.
To get more recipes via Email , Subscribe to our Newsletter . Also follow us on Youtube .