Palak Chicken is basically a dish where chicken pieces are cooked in yummy and healthy spinach gravy. It's a traditional dish of North India. If you are not a spinach lover, do try this recipe for once, and you will love the flavour and different taste of this authentic dish. It's also a very healthy way to convince your kids to have spinach. For more Chicken recipes, search here .
Image : Palak Chicken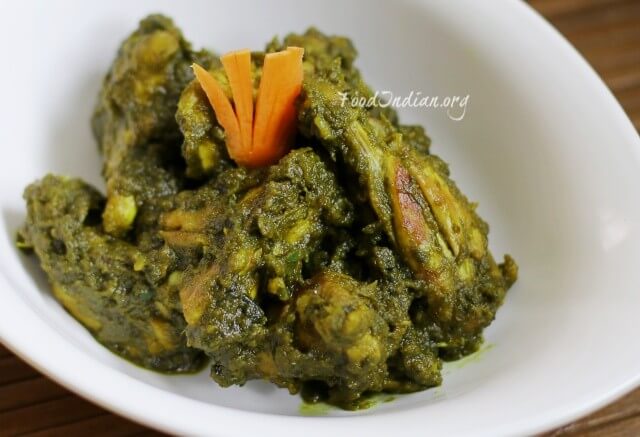 Important :
Preparation Time : 15 minutes
Cooking Time : 40 minutes
Total Time : 55 minutes
Serve For : 2
Ingredients :
Chicken (400 gm)
Spinach (1 cup) /boiled and paste
Green Chilli (1)
Onion (2 medium size)
Garlic Cloves (10-12)
Lemon Juice (2 tbsp))
Vegetable Oil (2 tbsp)
Bay Leaves (2)
Salt (to taste)
Turmeric Powder (1/2 tsp)
Red Chilli Powder (1 tsp)
Yogurt (1 tbsp)
Sugar (1 tsp)
Garam Masala Powder (1/4 tsp)
Images :
Marinate the chicken pieces with lemon juice for 30 minutes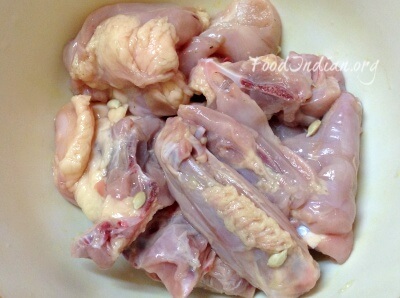 Take onion and garlic cloves into a blender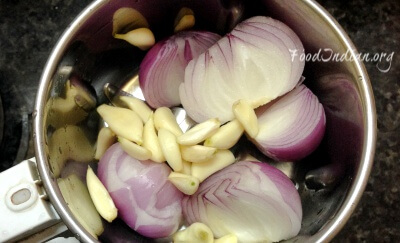 Make a smooth paste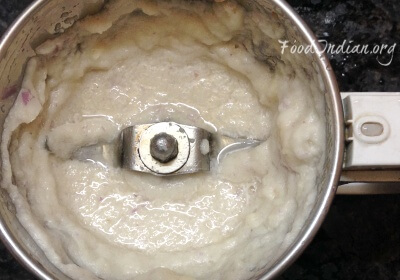 Boil spinach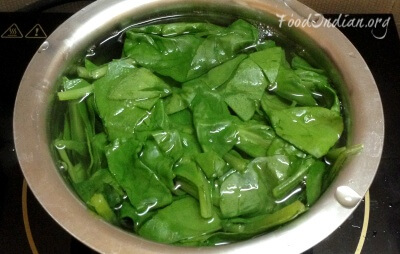 Make smooth puree by adding green chilli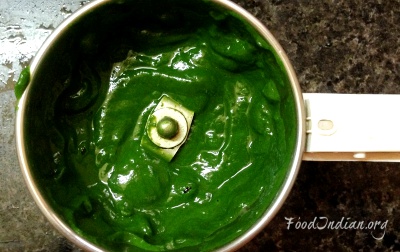 In a pan, heat oil and add bay leaves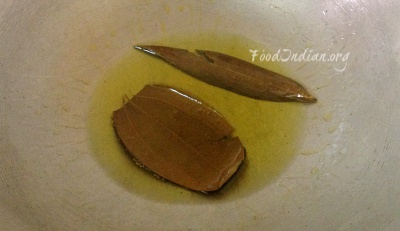 Add onion paste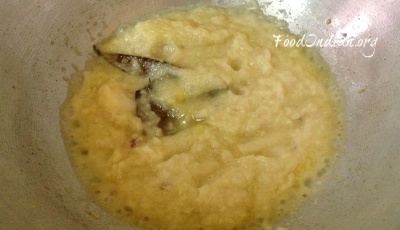 Add salt, red chilli powder, turmeric powder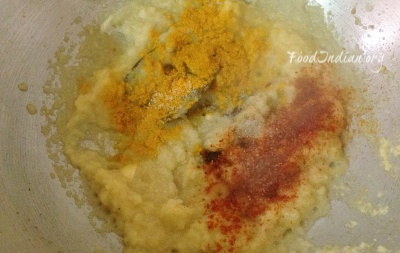 Add the marinated chicken pieces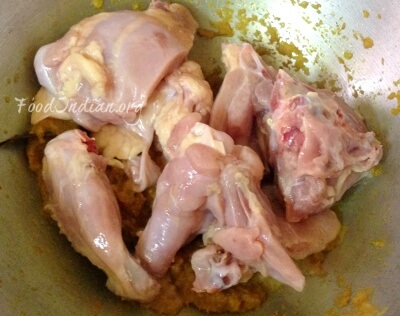 Cover and cook for 10 minutes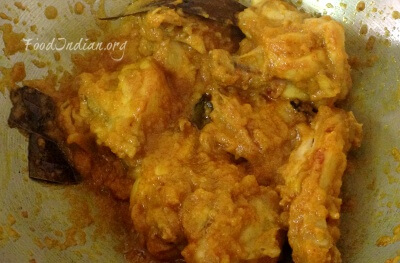 Add spinach puree and mix well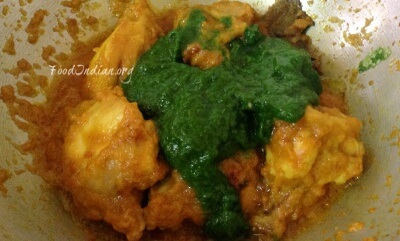 Add yogurt and cook for another 5-10 minutes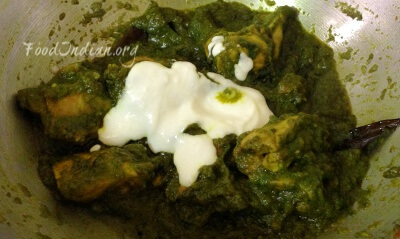 Add sugar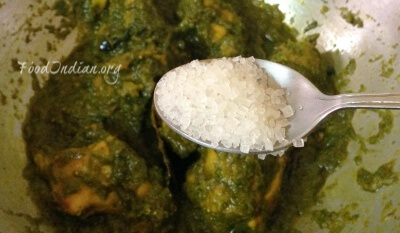 Add garam masala powder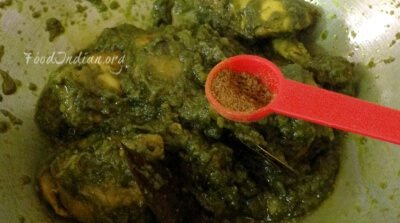 Tips :
For extra richness,  add some butter or cream at the very end.
Serve hot with roti, paratha or fried rice.
To get more recipes via Email , Subscribe to our Newsletter . Also follow us on Facebook .