Chicken Do Pyaza is a delicious Indian Chicken Curry and a very popular Punjabi dish. The phrase "Do Pyaza" refers as double onion. It's a bit spicy, sweet and mouth-watering dish which you can serve with roti, rice or naan.
Image : Chicken Do Pyaza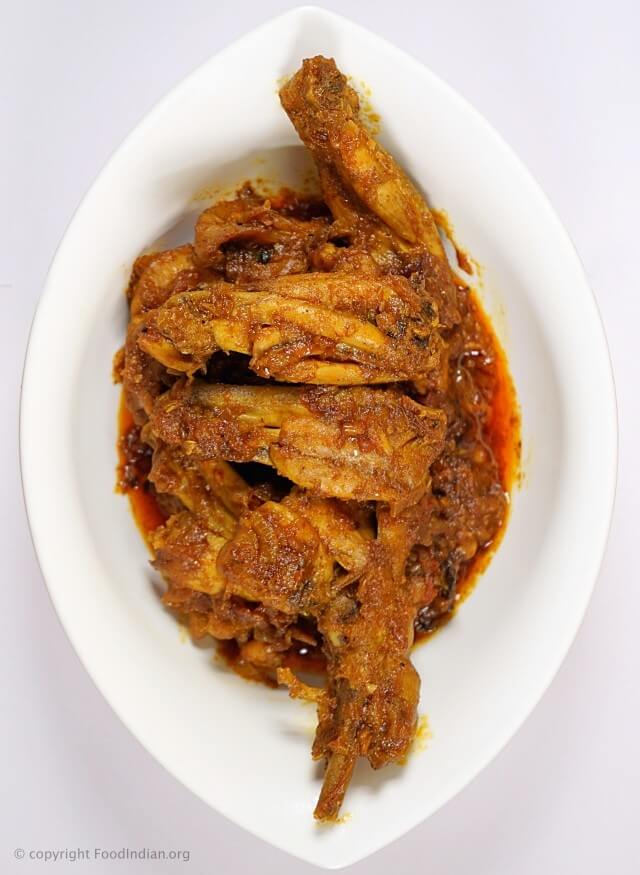 Important : 
Preparation Time : 15 minutes
Cooking Time : 40 minutes
Total Time : 55 minutes
Serve For : 4
Ingredients : 
Chicken (500 gm)
Onion (6 Big)
Oil (6 tbsp)
Green Cardamom (2-3)
Cinnamon Stick (3 inches)
Cloves (3)
Grated Garlic (2 tbsp)
Grated Ginger (1 tbsp)
Tomato (1 small)
Cumin Powder (1 tsp)
Red Chilli Powder (1 tsp)
Kashmiri Red Chilli Powder (1 tsp)
Turmeric Powder (1 tsp)
Salt (to taste)
Garam Masala Powder (1/4 tsp)
Ghee or Clarified Butter (1/2 tsp)
Images :
Fry 50% of sliced onion until golden brown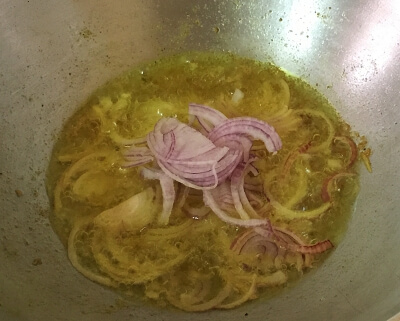 Drain oil and keep them aside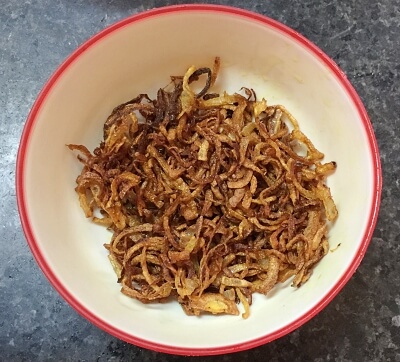 Marinate the chicken pieces with salt and turmeric powder for 30 minutes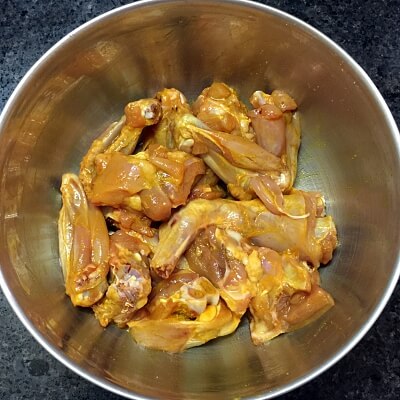 Fry them lightly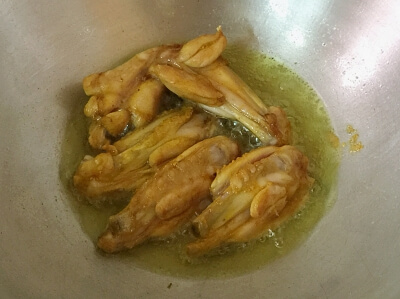 Drain oil and keep aside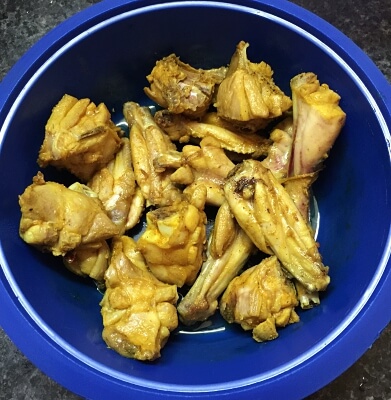 Add whole garam masala into hot oil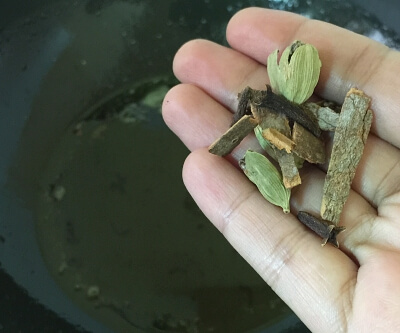 Add rest of the sliced onion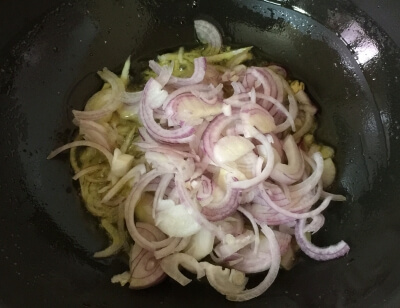 Add grated ginger and garlic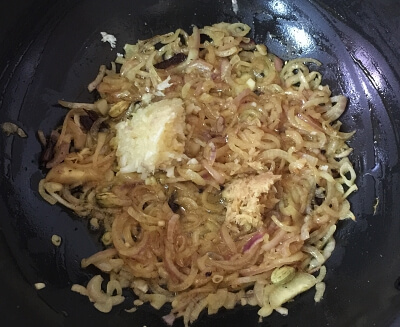 Add red chilli powder, cumin powder , salt and turmeric powder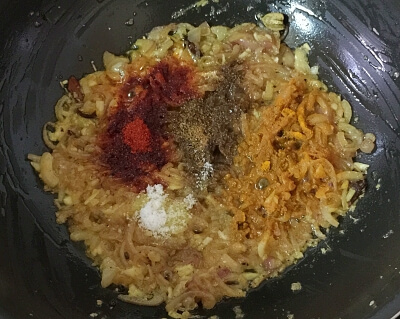 Cook for 5 minutes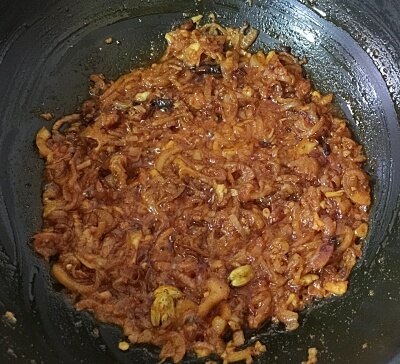 Add tomato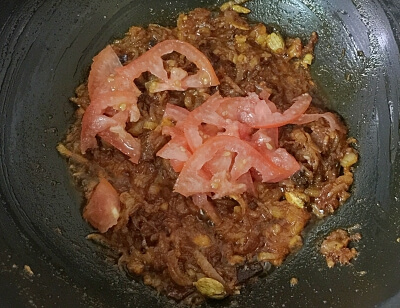 Cook well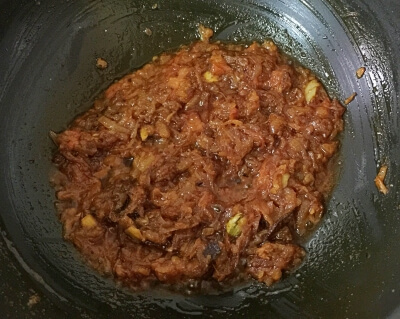 Add fried chicken pieces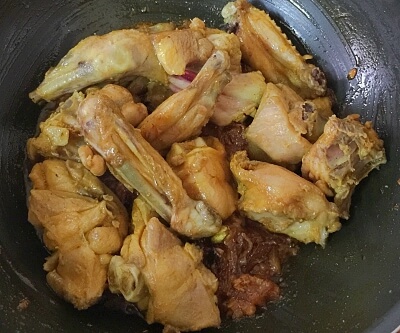 Combine with the gravy and cook for 10 minutes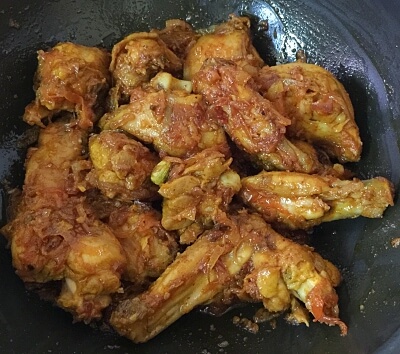 Add 1 cup of water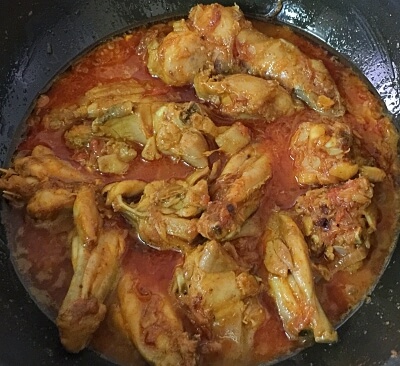 Cover and cook for 10 minutes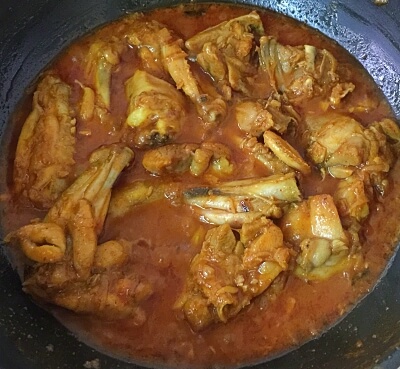 Add fried onion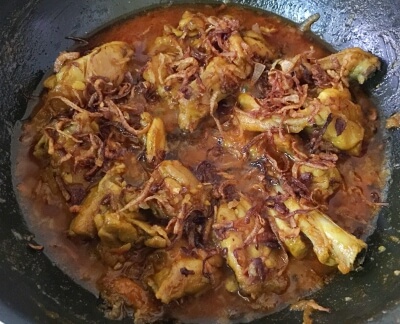 Add garam masala powder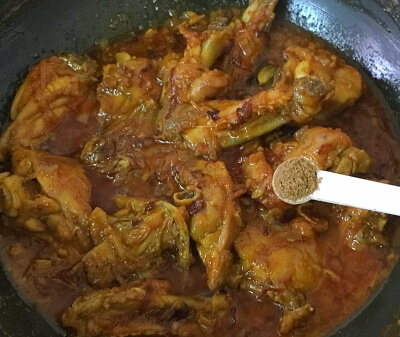 Add ghee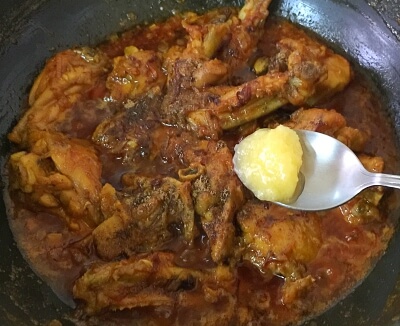 Switch off the flame and serve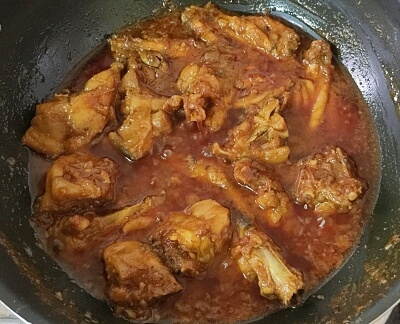 Tips : 
Serve with roti, paratha, rice or naan.
To get more recipes via Email , Subscribe to our Newsletter . Also follow us on Facebook .