Laal Maas Or Red Meat is a traditional recipe of Rajasthan, generally goat or lamb meat are used to cook laal maas, and for this it becomes quite time-consuming recipe to cook. So I thought of tried the same with Chicken which we can cook relatively short span of time and also tried to maintain the same taste.
Image : Spicy Red Chicken Curry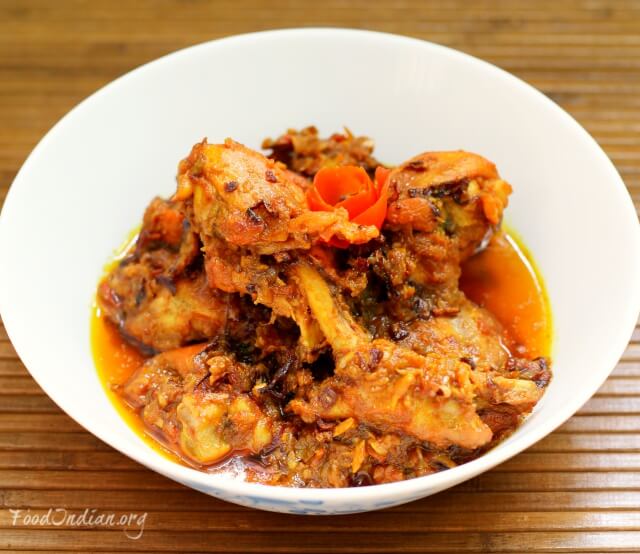 Important :
Preparation Time : 15 minutes
Cooking Time : 45 minutes
Total Time : 1 hr
Serve For : 2
Ingredients :
Chicken (400 g)
Cloves (3)
Whole Cardamom (2)
Cinnamon (1")
Onion (4 medium size) /3 chopped and 1 sliced
Tomato (1 big size) /chopped
Garlic (2 tbsp) /grated
Ginger paste (1 tbsp)
Cumin Powder ( 1 tbsp)
Red Chilli Powder (1 tsp)
Kasmiri Red Chilli Powder (1 tsp)
Red Food Color (4-5 drops)
Turmeric Powder (1 tsp)
Salt (to taste)
Sugar (1/2 tsp)
Vegetable Oil (4-5 tbsp)
Water (1/4 cup)
---
Direction :
First, clean the chicken with fresh water and marinate them with salt and turmeric powder for 30 minutes
Now, in a pan, add oil . When the oil is heated add the sliced onion and deep fry them until they become deep brown. When done, take them out and set aside.
In the same oil , add whole garam masala, i.e. cloves, cardamom and cinnamon , and saute them until they leaves a beautiful aroma.
Then put the chopped onion into the oil and fry for a while.
Now add grated garlic and ginger paste into the pan and fry until the raw smell of garlic has gone.
Its time to put the spices. Add turmeric powder, salt, cumin powder, red chilli powder and kashmiri red chilli powder one by one and fry them on a medium heat for 5 minutes.
Increase the heat and add chopped tomatoes . Cook until the gravy leaves oil.
Now add red food color, give a good stir.
Finally add the marinated chicken into the gravy and mix well with all the spices.
Cover the pan with a lead and wait for 10 minutes. Cook on a low heat.
Now take the lead off and give a stir.
Add 1/4 cup of water and cook for another 10 minutes.
Lastly add sugar and fried onion, cook for 5 minutes and put off the flame.
your dish is ready to serve.
---
Images :
Add sliced onion and fry until become dark brown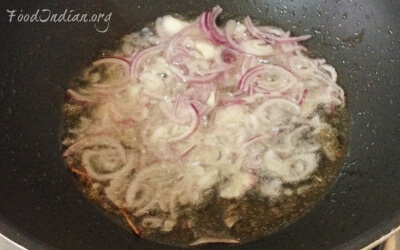 Put them aside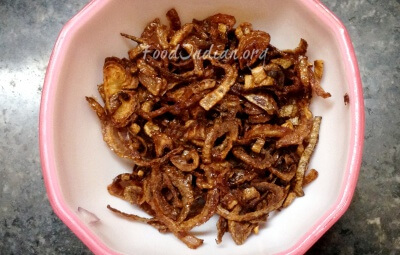 Add whole garam masala into the same oil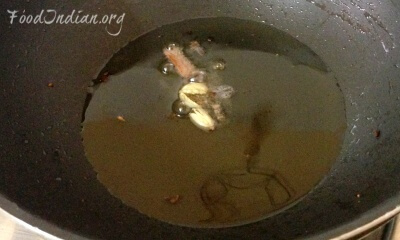 Add chopped onion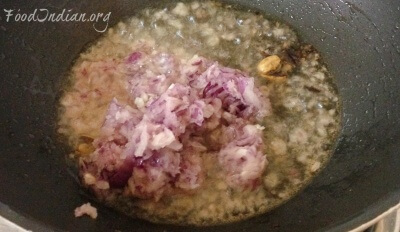 Add grated garlic and ginger paste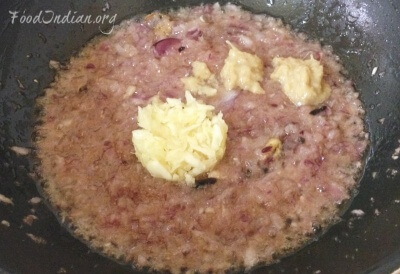 Add turmeric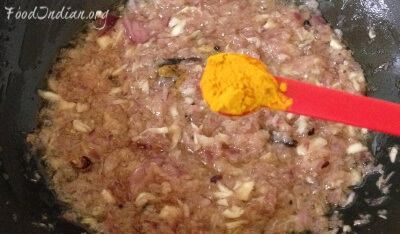 Add salt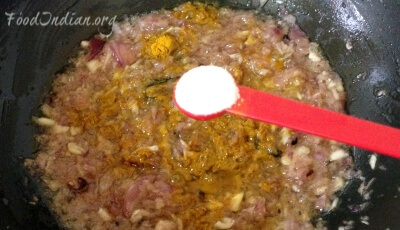 Add Cumin powder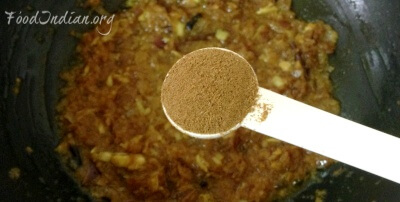 Add red chilli powder and kashmiri red chilli powder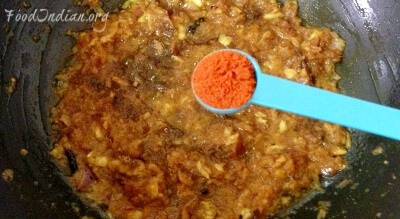 Add tomatoes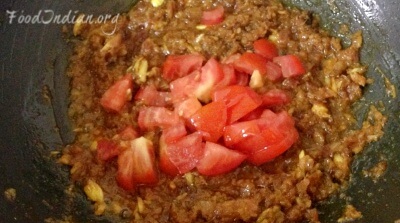 Add red food color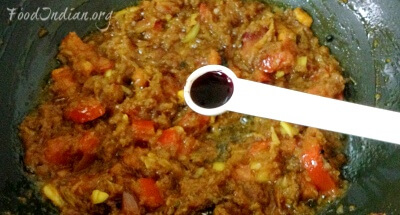 Add marinated chicken pieces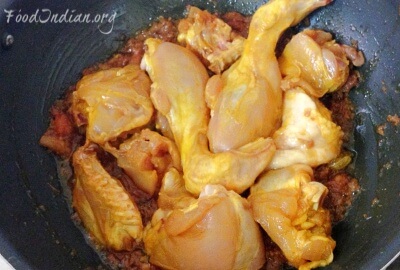 Mix with the gravy and cover with a lead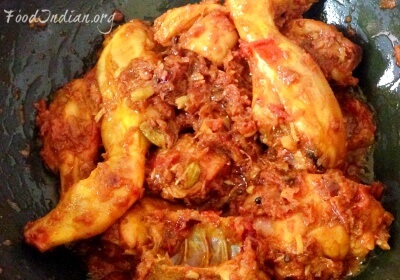 Take off the lead after 10 minutes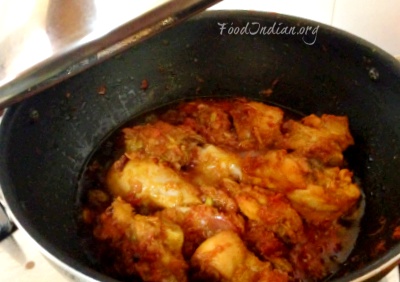 Add water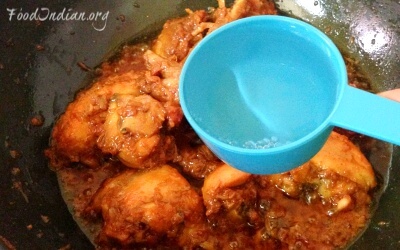 Add sugar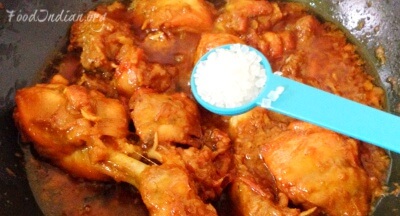 Add fried onion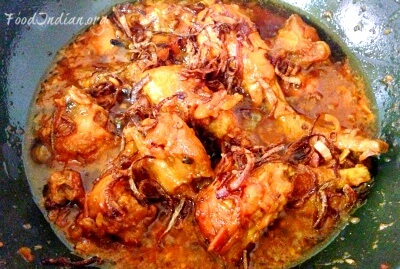 Tips :
Serve your dish hot with steamed rice or roti.
Food color is optional.
To get more recipes via Email , Subscribe to our Newsletter . Also follow us on Youtube .