Chicken Bharta is a dish made with shredded chicken, popularly in the part of Northern and Eastern India. It is a delicious side dish for roti and naan, cooked in a rich tomato-onion based gravy and flavoured with the richness of fresh cream and eggs.
Image : Chicken Bharta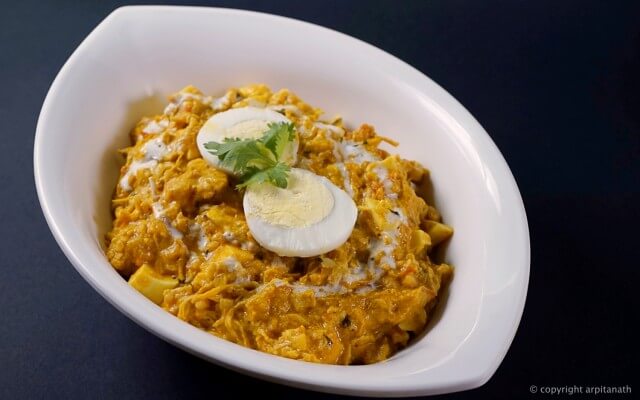 Important :
Preparation Time : 30 minutes
Cooking Time : 40 minutes
Total Time : 1 hr 10 minutes
Serve For : 3-4
Ingredients : 
Boneless Chicken (200 gms)
Cardamom (6)
Cinnamon Stick (4 inches)
Cloves (8)
Bay Leaf (1)
Vegetable Oil (4 tbsp)
Onion (2 medium size) /finely chopped
Tomato (1 big size) /finely chopped
Garlic Paste or Crushed (1 tbsp)
Ginger Paste or Crushed (1/2 tbsp)
Coriander Powder (1 tsp)
Cumin Powder (1 tsp)
Kashmiri Red Chilli Powder (1 tsp)
Turmeric Powder (1 tsp)
Cashew Paste (2 tbsp)
Yogurt (2 tbsp) /whisked
Fresh Cream (3 tbsp)
Kasuri Methi or Dried Fenugreek Leaves (1 tsp)
Boiled Egg (2)
Chicken Stock (1 cup)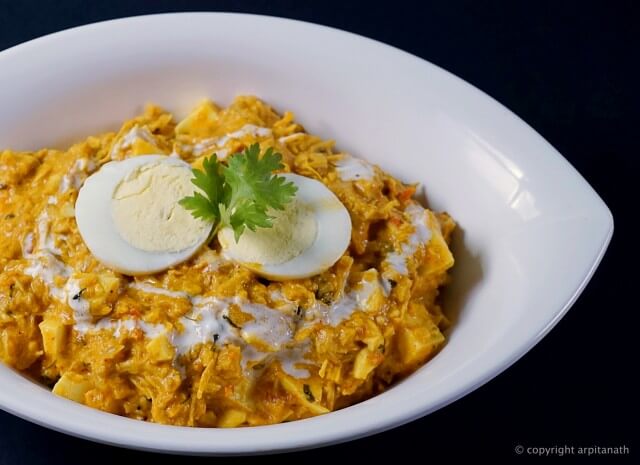 Image :
Boil the chicken pieces with salt, bay leaf and whole garam masala for 15 minutes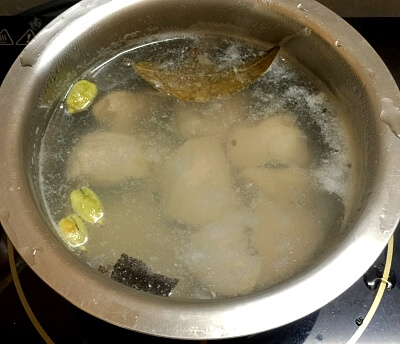 Take them out from the stock and keep aside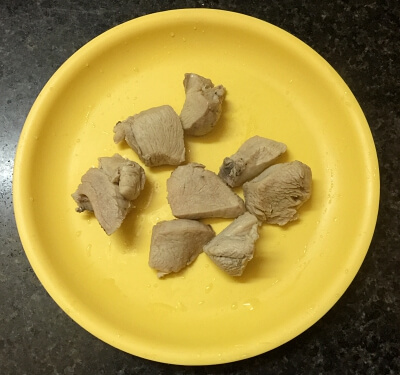 Shred them into thin strips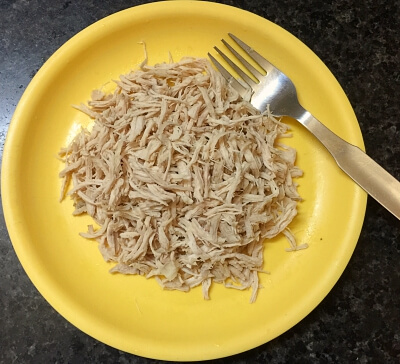 Add coriander powder, turmeric powder, cumin powder and red chilli powder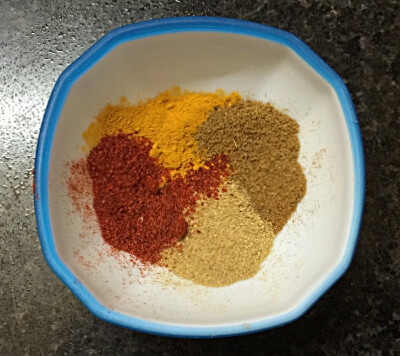 Add water and make a paste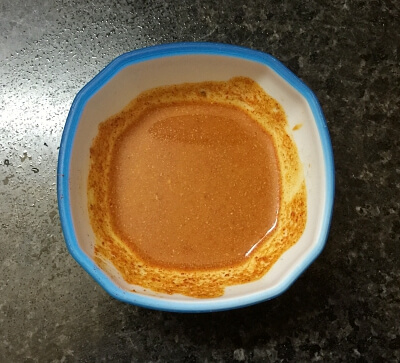 Add whole garam masala into hot oil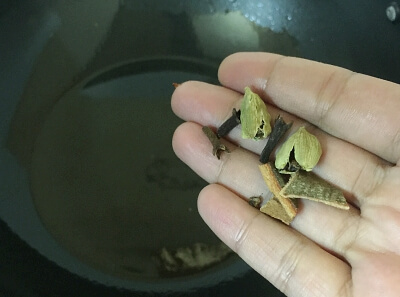 Add chopped onion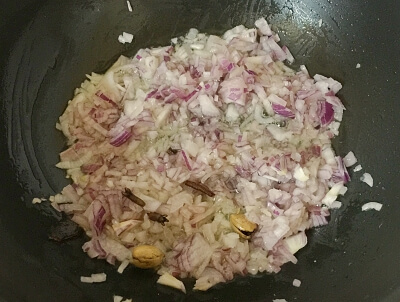 Add grated garlic and ginger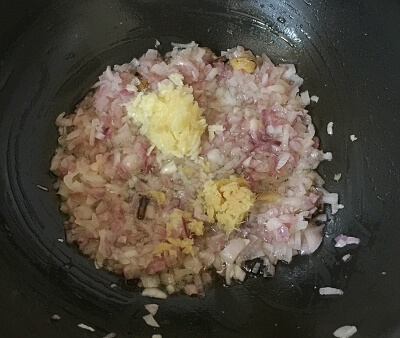 Add chopped tomatoes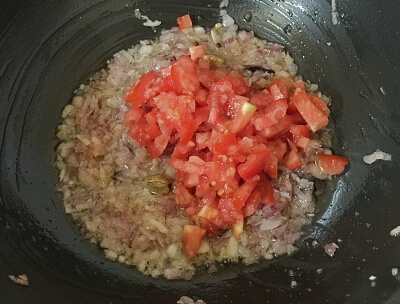 Add spices paste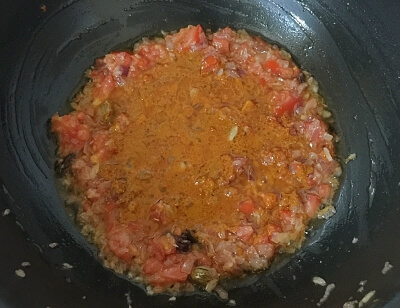 Cook until the gravy leaves oil from sides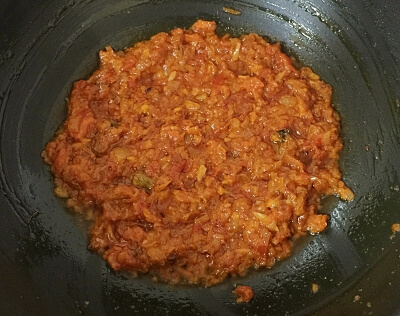 Add shredded chicken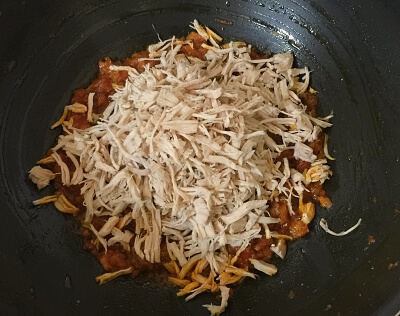 Combine them well with the gravy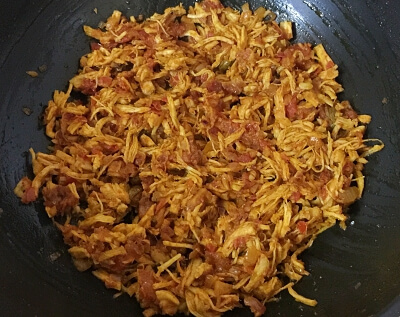 Add 1 cup chicken stock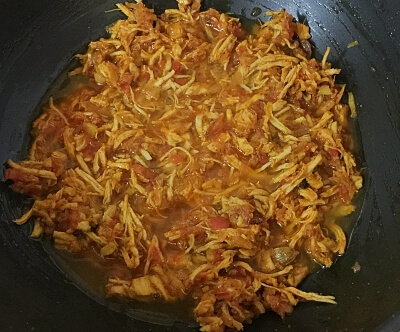 Add cashew paste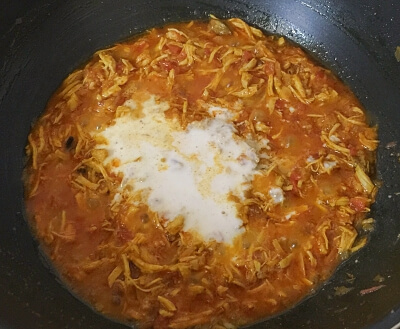 Add whisk yogurt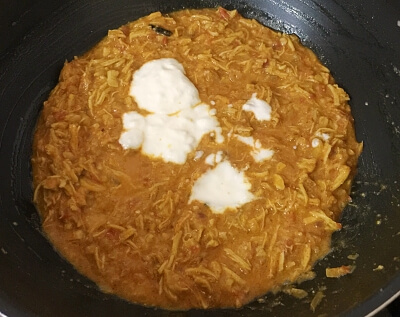 mix well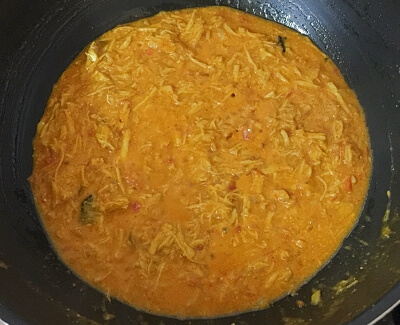 Cover the pan and cook for 10-15 minutes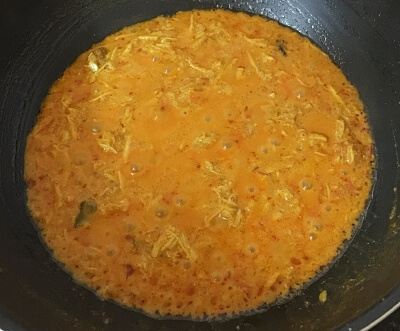 Add fresh cream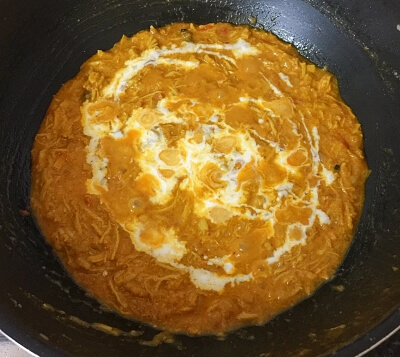 Add kasuri methi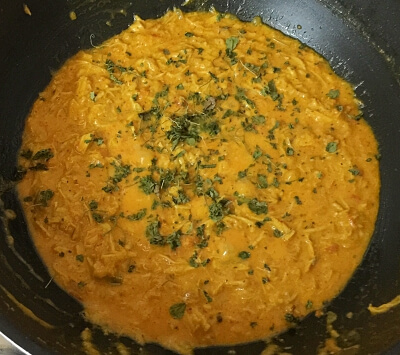 Add chopped eggs and mix gently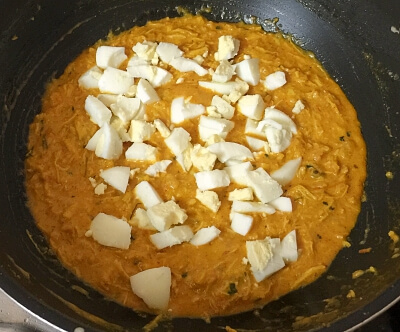 Chicken Bharta is ready to serve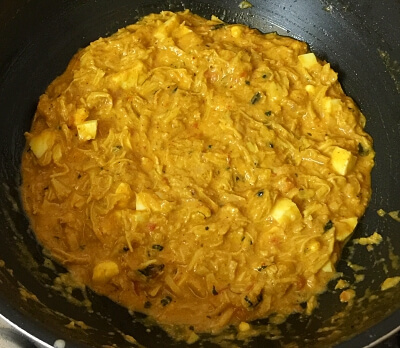 Tips :
Give enough time to shred the chicken. Long thin shredded chicken makes good chicken bharta.
Serve with roti or naan.
To get more recipes via Email , Subscribe to our Newsletter . Also follow us on Facebook .