Achaari Chicken is an easy recipe, with full of flavour. Cooked with mustard seeds and has a mouth-watering tangy and spicy flavour like pickle. You can even store this for 4 – 5 days in refrigerator.
Image : Achaari Chicken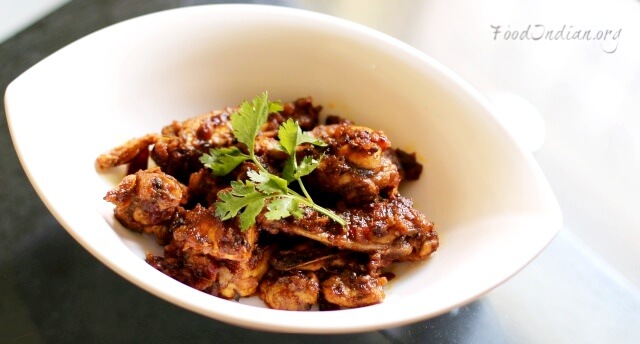 Important : 
Preparation Time : 15 minutes
Cooking Time : 20 minutes
Total Time : 35 minutes
Serve For : 2
Ingredients :
Chicken (400 gms) /cut into small pieces
Onion (2 medium size) /finely chopped
Green Coriander Paste (1 tbsp)
Lemon Juice (1 tbsp)
Salt (to taste)
Mustard Oil (4 tbsp)
Green Chilli Paste (1 tsp)
Ginger Garlic Paste (1 tbsp)
Mustard seeds (1 tsp)
Whole Dried Red Chilli (1)
Tamarind Paste (1 tsp)
Kashmiri Red Chilli Powder (1 tsp)
Cumin Powder (1 tsp)
Black Pepper Powder (1/2 tsp)
Turmeric Powder (1/2 tsp)
Sugar (1 tsp)
Images :
Marinate Chicken with Coriander Paste, Green Chilli Paste, Lemon Juice and Salt for 15 minutes
Fry the Chicken Pieces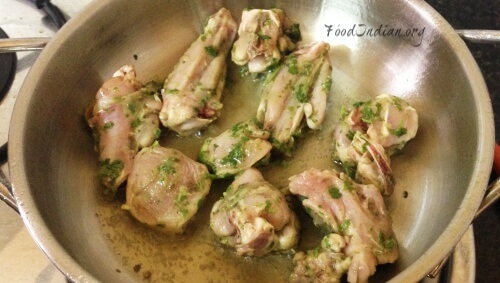 When done put them aside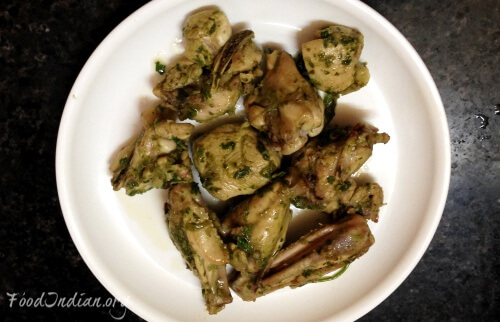 Add Mustard seeds and Whole Red Chilli in the same oil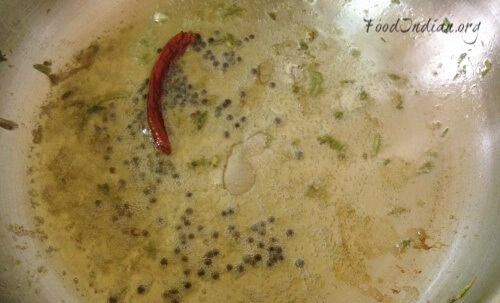 Add chopped Onion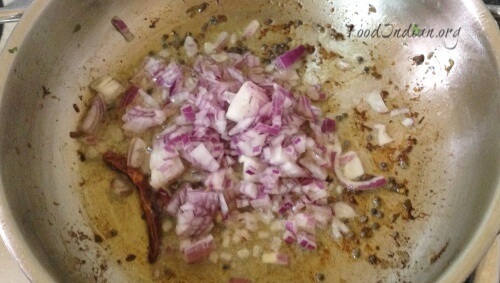 Add Ginger Garlic Paste, Salt and Turmeric powder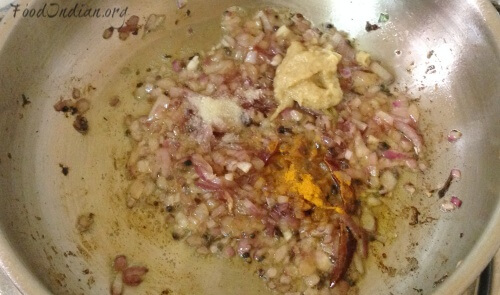 Add Red chilli Powder, Cumin Powder, Black Pepper powder and Tamarind Paste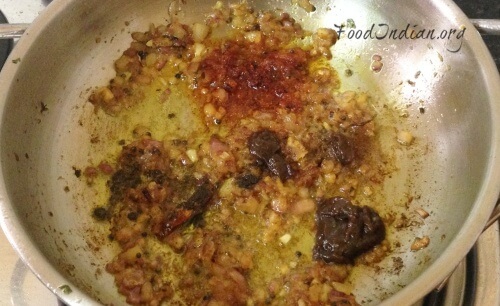 Add the fried Chicken pieces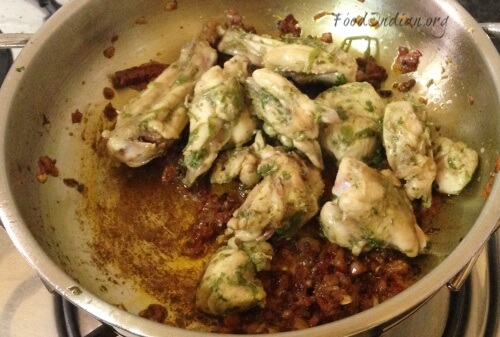 Add Sugar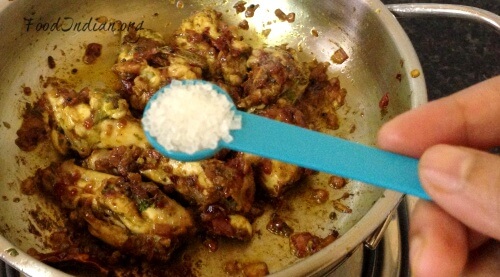 Tips :
Do not add sugar before the chicken become tender, or it will take more time to cook.
Serve your dish with Naan, Roti or Hot steamed Rice.
To get more recipes via Email , Subscribe to our Newsletter . Also follow us on Facebook .