Aloor Dum is a traditional Bengali recipe that we use to make during the Puja season along with Luchi (puri) and Khichuri. We also include this spicy and delicious potato curry in our breakfast menu. In this recipe, baby potatoes are cooked in spicy and flavourful curry which is simple and easy to make. There are some different variations of making this Aloor Dum in Bengal, but this one is my personal favourite.
Image : Aloor Dum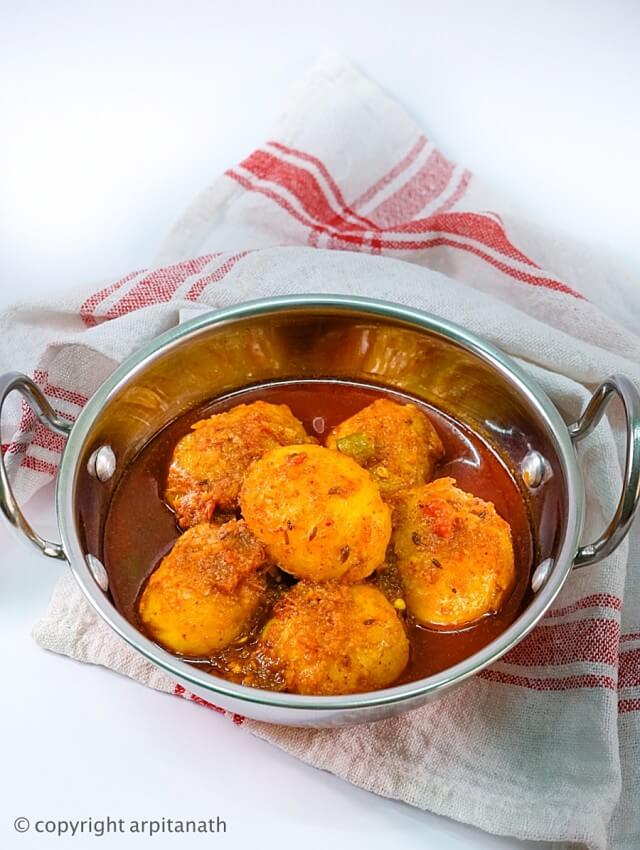 Important :
Preparation Time : 20 minutes
Cooking Time : 30 minutes
Total Time : 50 minutes
Serve For : 2-3
Ingredients :
Baby Potatoes (6) /boiled and peeled
Mustard Oil (3-4 tbsp)
Cumin Seeds (1/4 tsp)
Bay Leaf (1)
Tomato (1 medium size) /finely chopped
Grated Ginger (1 tsp)
Cumin Powder (1 tsp)
Kashmiri Red Chilli Powder (1 tsp)
Turmeric Powder (1 tsp)
Salt ( to taste)
Green Chilli (1) /chopped
Sugar (1 tsp)
Garam Masala Powder (1 /4 tsp)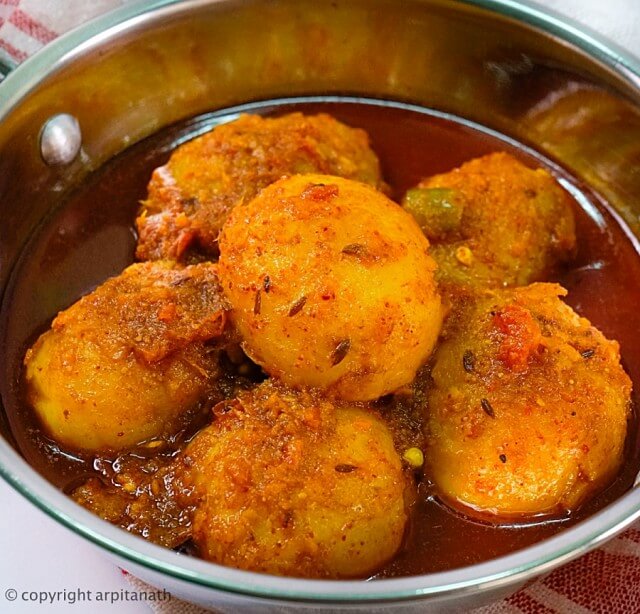 Images :
Boil and poke holes all over in the potatoes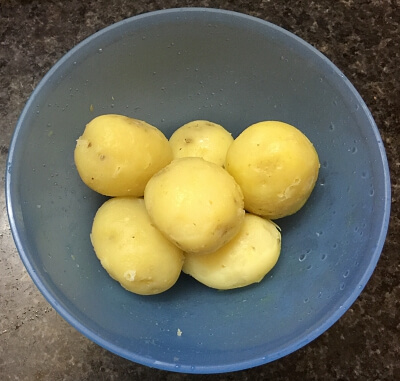 Fry them until light golden brown, and keep them aside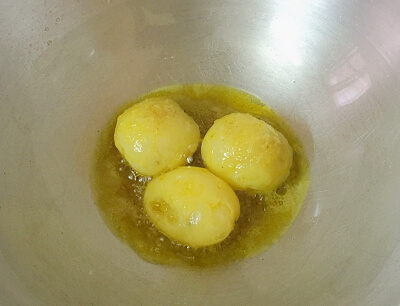 In a bowl, add cumin powder, kashmiri red chilli powder, turmeric powder, salt and water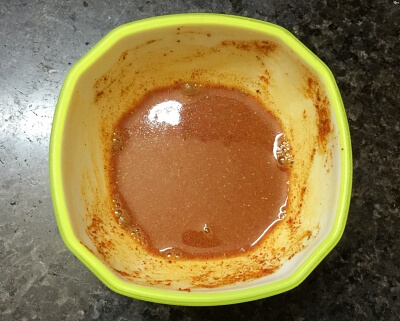 In the same oil add bay leaf and cumin seeds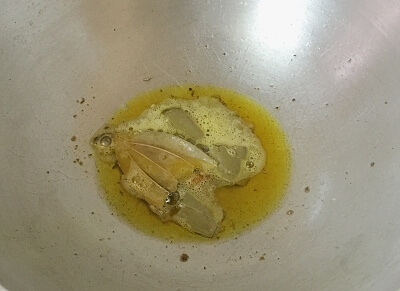 Add chopped tomatoes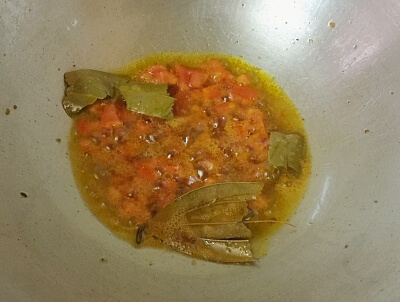 Add ginger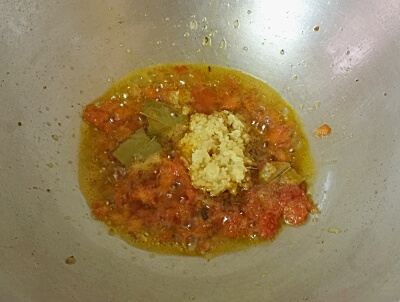 Add spices paste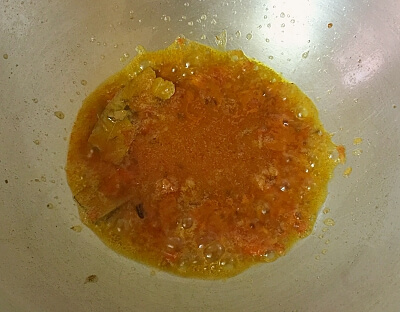 Cook until the gravy leaves oil from the sides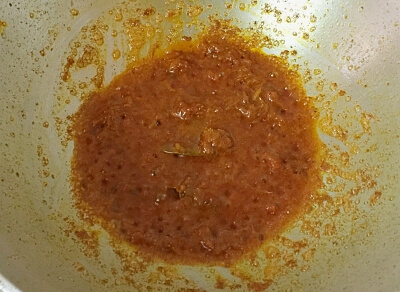 Add some salt and green chilli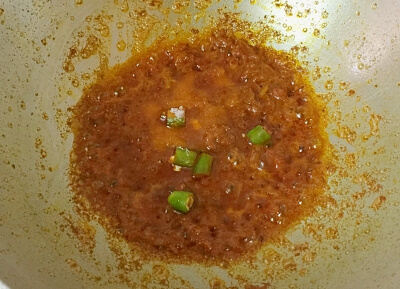 Add 3/4 cup of water and cook for 4-5 minutes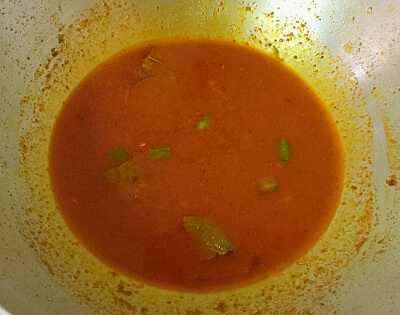 Add fried baby potatoes, cover the pan and cook for 10 minutes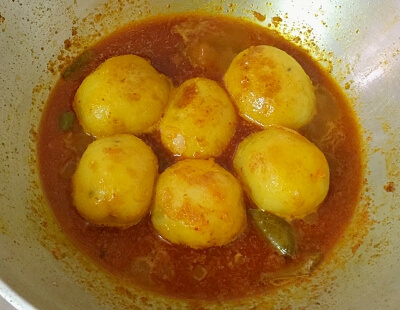 After 10 minutes, open the lead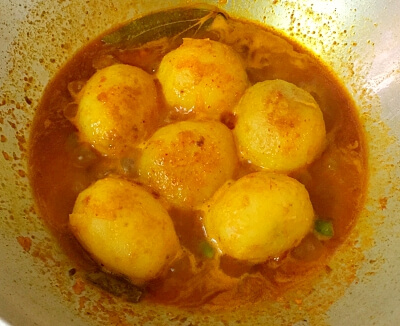 Add sugar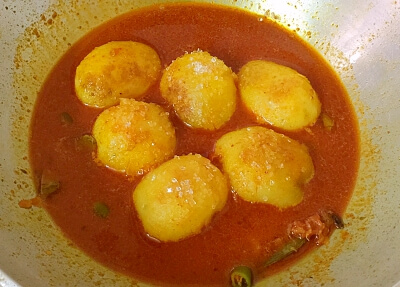 Add garam masala powder and cook for another 5-7 minutes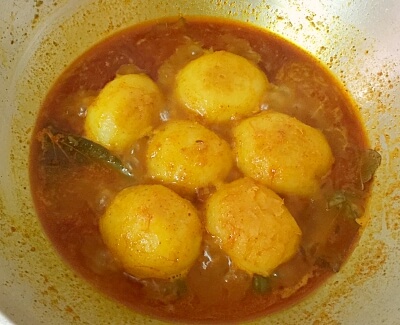 Aloor Dum is ready to serve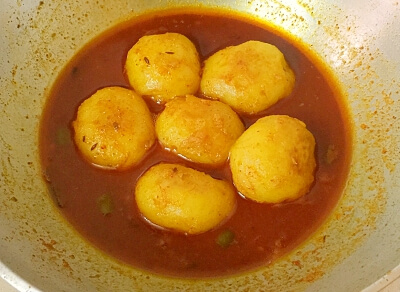 Tips : 
If you do not have baby potatoes, you can also use big potatoes by cutting them into halves.
Serve with luchi, khichuri, roti or rice.
You can also search for some other Bengali Vegetarian recipes like Tel Begun, Chanar Dalna, Kakroler Pur, Echorer Dalna, Kumro Phuler Bora, Doi Phulkopi, Doi Potol, Begun Pora and many more.
To get more recipes via Email , Subscribe to our Newsletter . Also follow us on Facebook .