Echorer Dalna or Green Jackfruit Curry is also a very popular dish of Bengal. All bengalis are now enthusiast about the Bengali New Year which is on April month, and talking about Bengali's festivals, we can't ignore some delicious and bit different recipes. We make this preparation with raw jackfruit during the eve of Bengali New year or Poila Boisakh. Though its bit difficult to cut the raw jackfruit, but once you get the taste of this lip smacking dish, you can never forget.
Image : Echorer Dalna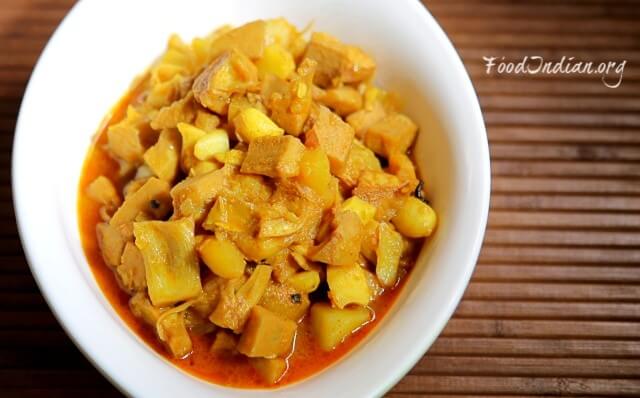 Important : 
Preparation Time : 20 minutes
Cooking Time : 45 minutes
Total Time : 1 hr 5 minutes
Serve For : 4
Ingredients : 
Raw Jackfruit or Echor (400 gms) /cut into small cubes
Mustard Oil or Vegetable Oil (4-6 tbsp)
Whole Garam masala (3 Green Cardamoms, 2" Cinnamon Stick, 4 Cloves)
Bay Leaves (2)
Onion (2 medium Size) /Sliced
Grated Ginger (1 tbsp)
Grated Garlic (1 tbsp)
Potato (2 medium size) /cubed
Turmeric Powder (1 tsp)
Salt (to taste)
Cumin Powder (1/2 tsp)
Coriander Powder (1/2 tsp)
Red Chilli Powder (1 tsp)
Sugar (1 tsp)
Ghee (1/2 tsp)
Garam Masala Powder (1/4 tsp)
Images: 
Boil the raw jackfruit in salted water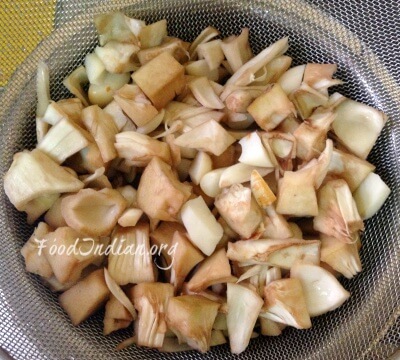 Add whole garam masala and bay leaves into oil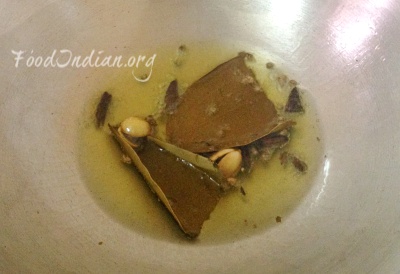 Add onion slices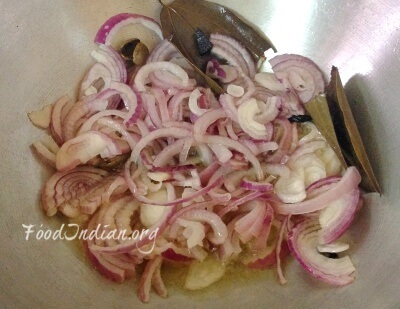 Add grated ginger and garlic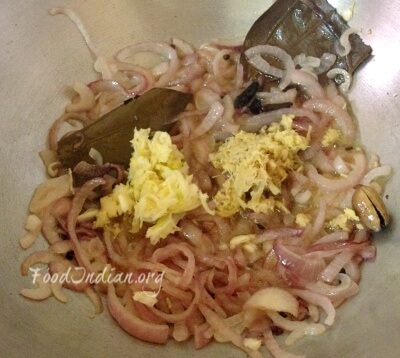 Add salt and turmeric powder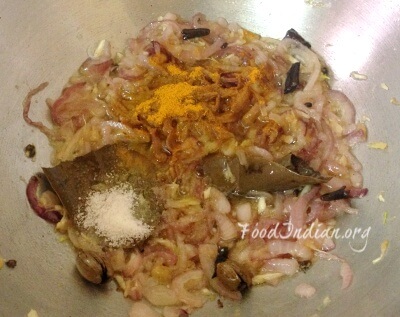 Add potato cubes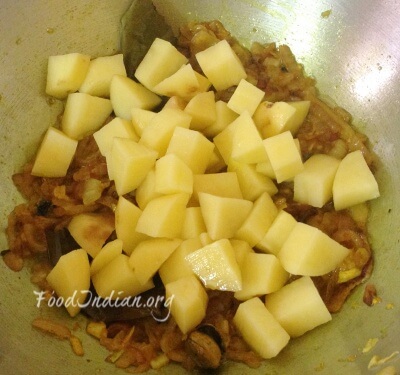 Add boiled jackfruit cubes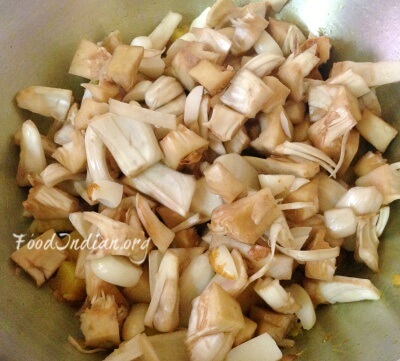 Add cumin powder, coriander powder and red chilli powder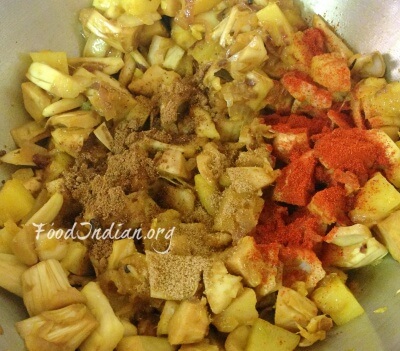 Add water and cover the pan with a lead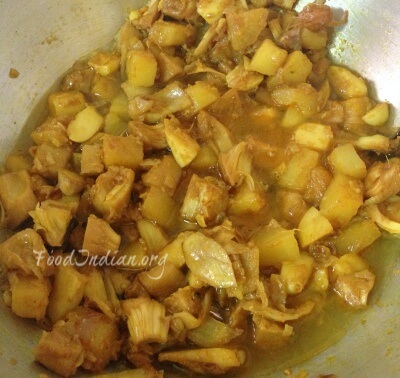 After 10 minutes, open the lead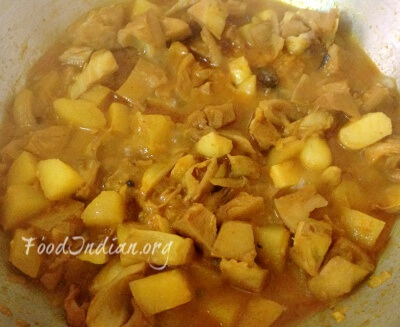 Add sugar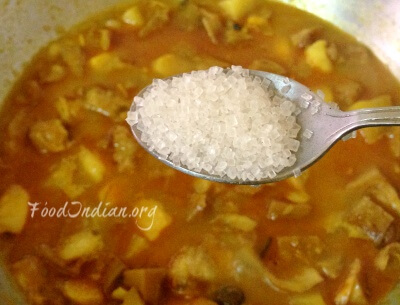 Add ghee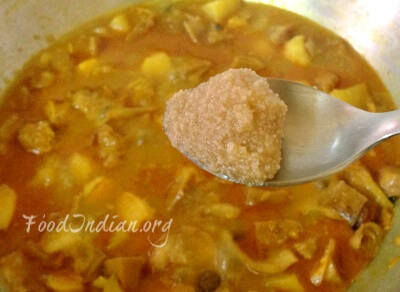 Add garam masala powder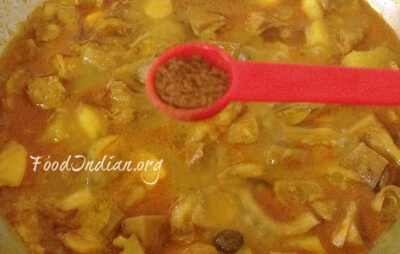 Tips : 
To get more recipes via Email , Subscribe to our Newsletter . Also follow us on Facebook .