Being a Bengali, I have to remind you all, that Durga Puja is just a few days away. In this auspicious occasion, we use to make a lot of special sweet and savoury dishes at our home. So today I am posting this delicious and very easy to make Bengali Pulao Recipe as a start for this festive season. You can also try it as your Navratri prasad also. The only key to make this Pulao perfect is the right proportion of ingredients. You can serve this sweet pulao with some spicy curries like Chanar Dalna, Dum Aloo, Begun Bhaja, Paneer Dishes, some chicken curries like Chicken Do Pyaza, Chicken Bharta, Chicken Curry and many more.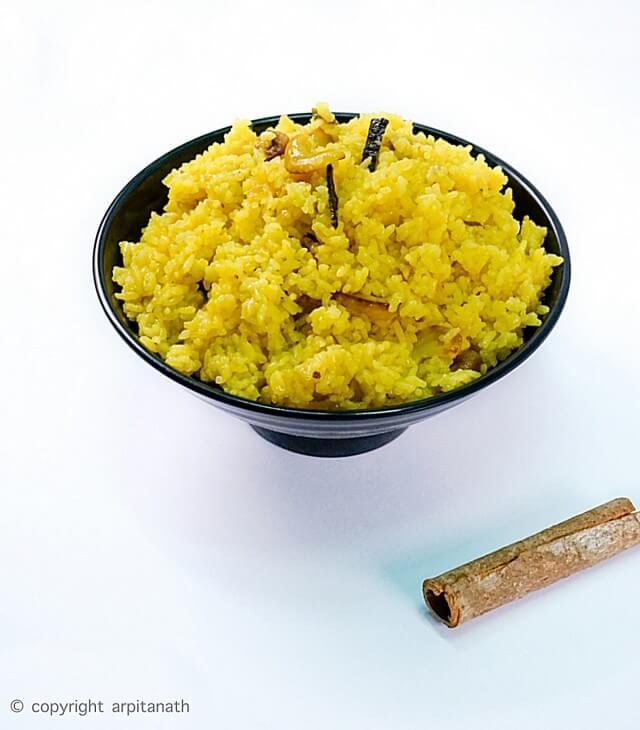 Important:
Preparation Time : 1 hr
Cooking Time : 20 minutes
Total Time : 1 hr 20 minutes
Serve For : 3-4
Ingredients:
Gobindo bhog Rice or Basmati rice (2 cups)
Water (4 1/2 cups) /warm
Ghee or Clarified Butter (2 tbsp + 1 tbsp)
Sugar (4 tbsp + 2 tbsp)
Turmeric Powder (1 tsp)
Salt (to taste)
Cashew Nuts (15-20)
Raisins (20-25)
Bay Leaf (1)
Cinnamon Stick (2 inch)
Green Cardamom (2-3)
Cloves (4)
Javitri or Mace (2 strands)
Jaiphal or Nutmeg Powder (1/4 tsp)
Green Chilli (1) /chopped
Grated Ginger (1 tsp)
---
Direction:
Wash rice with cold water [Here I am using

Gobindo Bhog

rice]. Drain water and spread the rice on a big plate and let it dry for at least 30 minutes.
Once dried, put the rice into a big bowl and add 2 tbsp of ghee, 4 tbsp of sugar, 1 tsp of salt (or to taste) and 1 tsp of turmeric powder. Mix all the ingredients very well with the rice and keep it aside for another 30 minutes.
Meanwhile, soak cashew nuts and raisins in water.
After the waiting period is over, heat 1 tbsp of ghee in a big kadai or handi.
Add cardamom, cinnamon stick, cloves,  javitri and bay leaf into the ghee. Stir for a while.
Then add soaked cashew nuts, raisins and chopped green chilli into the pan and saute them until the cashew nuts become light brown in colour.
Add grated ginger and stir well.
Now add the marinated rice into the pan. Stir and fry the rice for 4-5 minutes on medium flame. It will release a beautiful aroma.
After the rice is sautéed well, add 4 cups of warm water into the rice. Stir well and cover the pan. Cook for 10 minutes by covering the pan on low to medium heat.
After 10 minutes, open the lead. Stir the rice gently. By this time you may need to add 1/2 a cup of more water. Adjust salt and sugar. Stir well and cook for another 5 minutes.
You can see the rice will become soft and plump.
Lastly add nutmeg powder. Mix well and switch off the flame.
---
Images:
Wash rice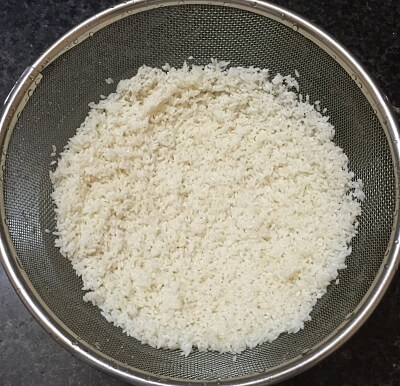 Spread on a bog plate and dry it for 30 minutes
After 30 minutes, add ghee, sugar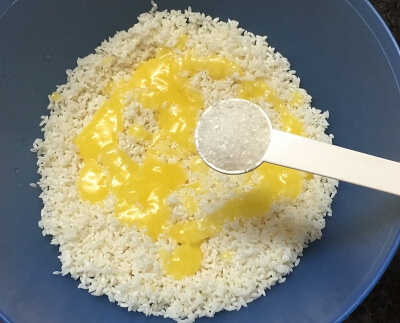 Add turmeric powder and salt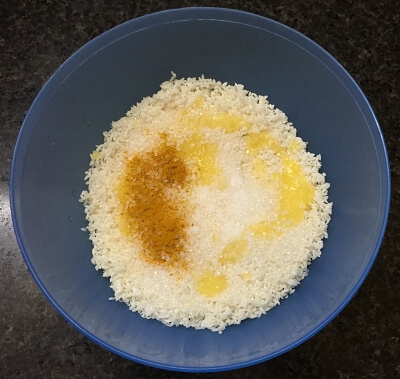 Mix everything well and keep it aside for 30 minutes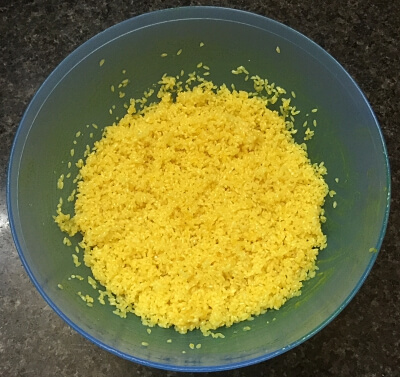 Soak cashew nuts and raisins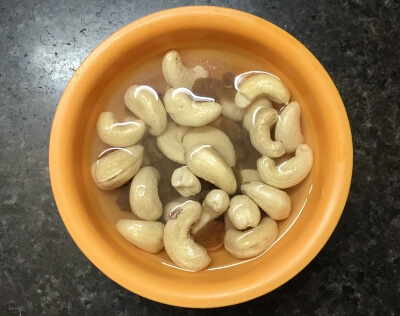 Heat ghee in a kadai, add all the whole spices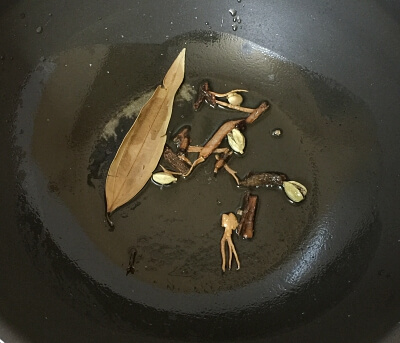 Add chopped green chilli and soaked nuts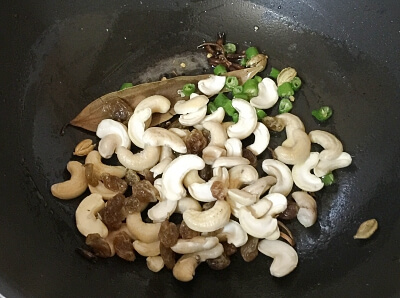 Add grated ginger and saute for a while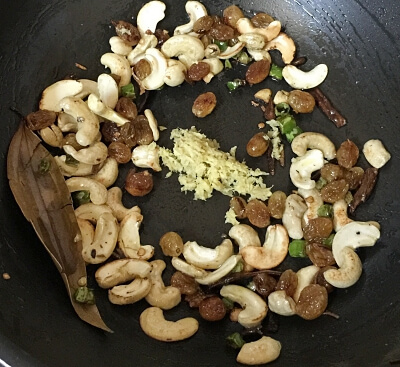 Add marinated rice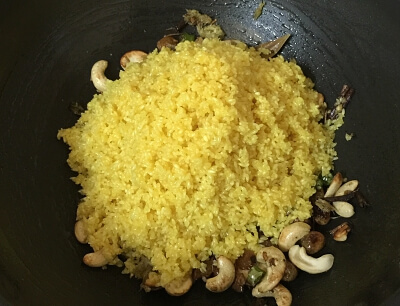 Saute for 4-5 minutes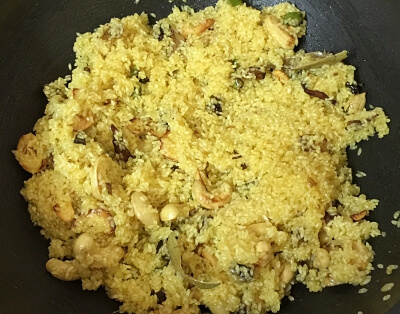 Add 4 cups of water, cover the pan and cook for 10 minutes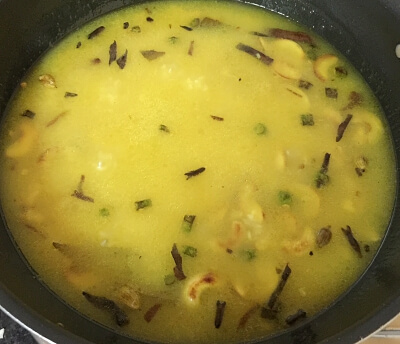 After 10 minutes stir it gently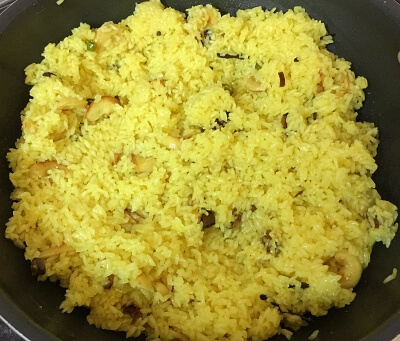 Add 1/2 a cup water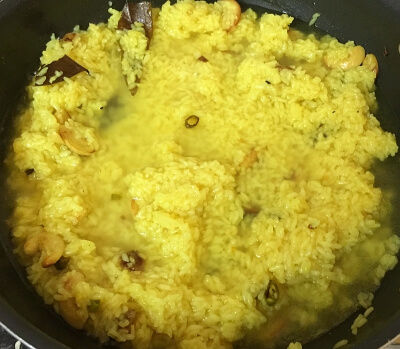 Adjust salt and sugar and cook for another 5-8 minutes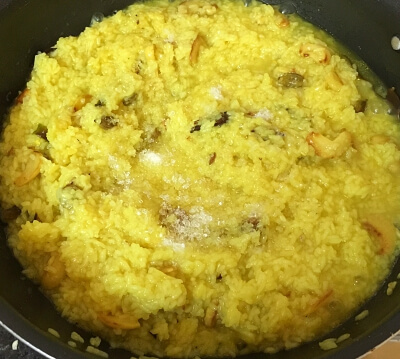 Lastly add nutmeg powder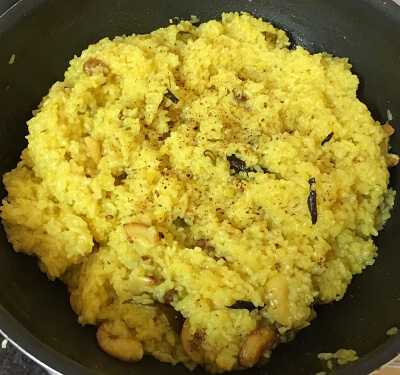 Mix well and switch off the flame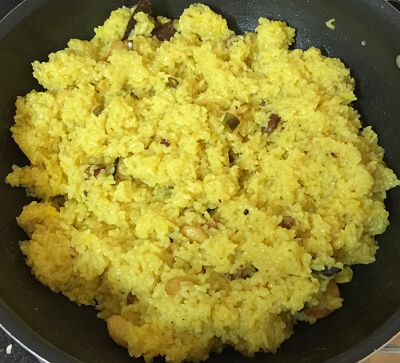 Tips:
Using the ingredients in right proportions is very important.
Do not stir the rice too much or it will get mushy.
Serve with any spicy curry.
To get more recipes follow us on Youtube .