Begun Pora is an authentic preparation of Bengal. It's a healthy, tasty and simple recipe which you can cook whenever you are busy with your hectic schedule or other household works. The only scary and time-consuming part in this whole thing is roasting the eggplant, on the open flame, till it is charred. This preparation is quite similar to the famous North Indian dish Baingan ka Bharta, but Begun Pora has its own taste and flavour of Bengal totally different from Bharta.
Image : Begun Pora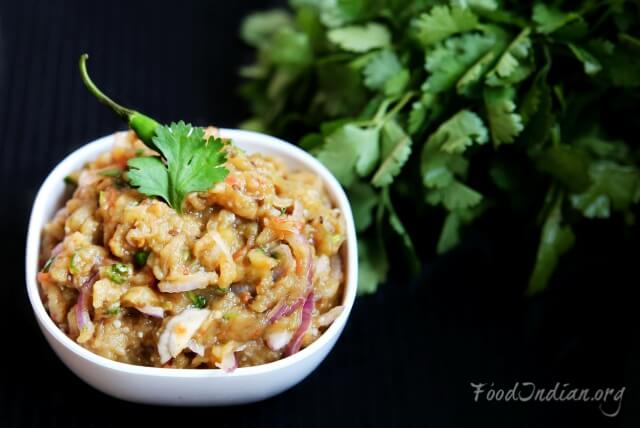 Important :
Preparation Time : 10 minutes
Cooking Time : 25 minutes
Total Time : 35 minutes
Serve For : 2
Ingredients :
Eggplant or Begun (1 big )
Tomato (1 medium size)
Mustard Oil (1 tbsp)
Onion (1 big size) /sliced
Ginger (2 inch) /chopped
Green Chilli (1) /chopped
Fresh Coriander (3-4 tbsp) /chopped
Salt (to taste)
Images : 
Cut slits into eggplant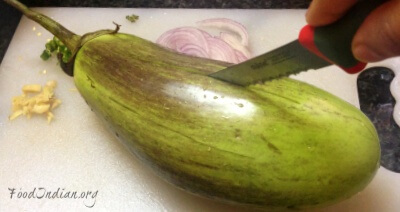 Cut slits into tomato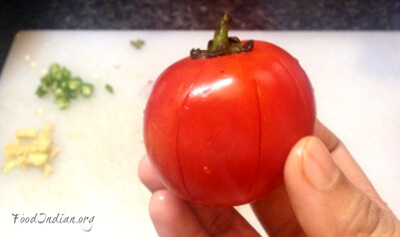 Rub some oil on them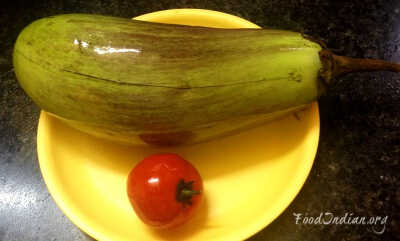 Put it on a chapatti roasting net on the gas flame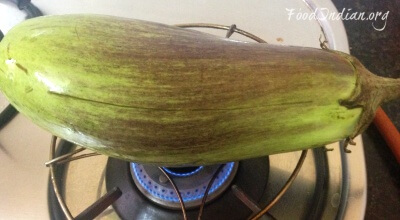 Roast the eggplant for 25 minutes or till it is soft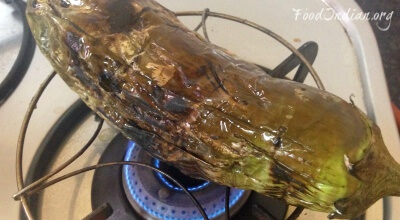 Similarly roast the tomato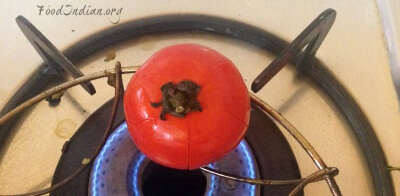 It will look like this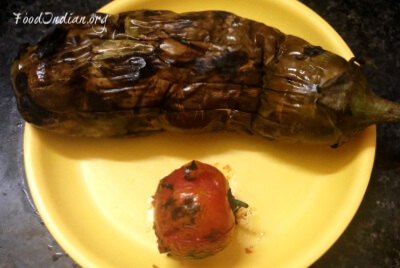 Put into cold water for 5 minutes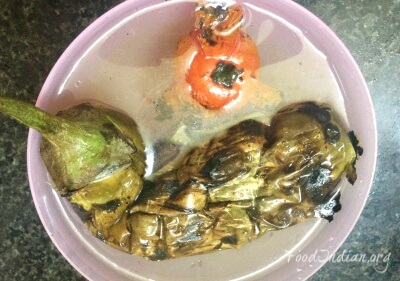 Peel the skin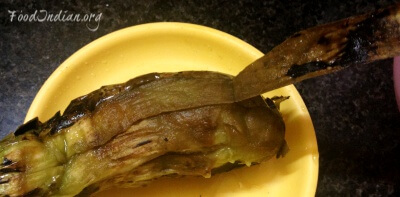 Peel the tomato as well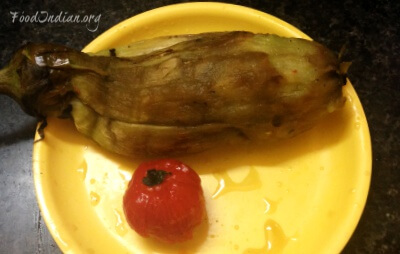 Make a coarse paste into blender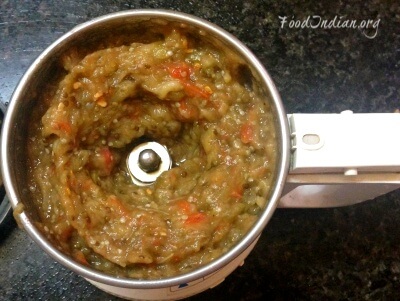 Add sliced onion, chopped green chilli, chopped ginger, chopped coriander leaves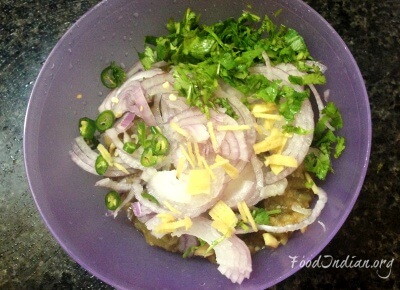 Add salt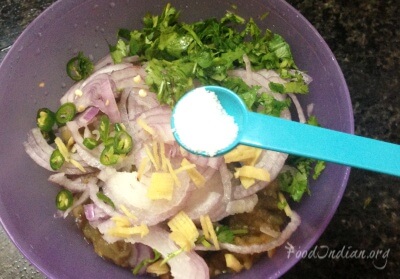 Add mustard oil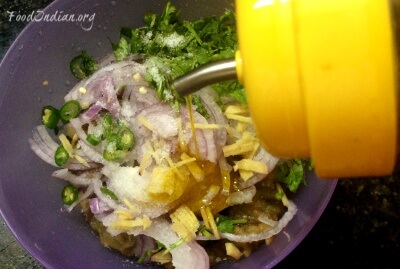 Mix everything well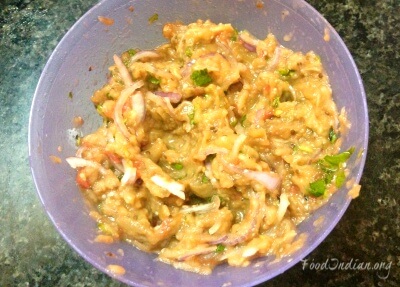 Tips :
Serve with roti or steamed rice.
To get more recipes via Email , Subscribe to our Newsletter . Also follow us on Facebook .