Cabbage is a vegetable with which we can make a variety of dishes. It takes a few minutes to cook yet tastes yummy. This leafy vegetable is eaten all over the world and it stays fresh for a long time. To make this particular recipe, you only need a few ingredients and believe me, it will turn out to be quite delicious .
Image : Spicy Cabbage Curry With Mustard Sauce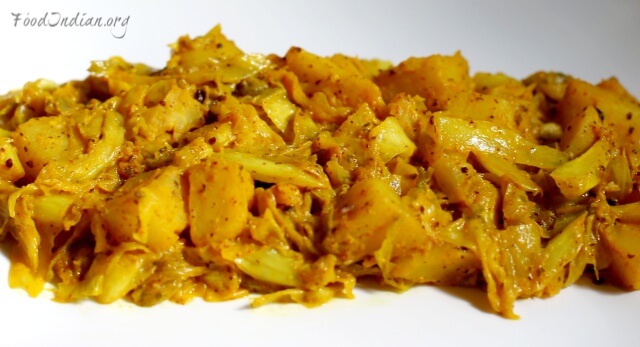 Important :
Preparation Time : 10 minutes
Cooking Time : 15 minutes
Total Time : 25 minutes
Serve for : 2
Ingredients :
Cabbage (1 small size or 2 cups) /shredded
Potato (1 small size) /cubed
Mustard paste (2 tbsp)
Mustard Sauce (1 tbsp)
Fenugreek Seeds or Methi ( 1/8 tsp) /for tempering
Red Chilli Powder ( 1 tsp)
Turmeric Powder ( 1/2 tsp)
Salt (to taste)
Sugar (1/2 tsp)
Mustard Oil (2 tbsp)
---
Direction :
Take a pan and heat oil.
When the oil is heated add fenugreek seeds and wait for them to splutter.
Then add the cubed potato pieces and fry them on medium to high flame until they become golden brown and half-cooked.
Meanwhile add salt and stir. It will help the potato pieces to cook faster.
Now add the shredded cabbages into the pan and stir them very well.
Add turmeric powder and red chilli powder, mix with the cabbages and cook until all the ingredients become soft and cooked.
Its time to add the mustard paste and mustard sauce into the mixture.
Mix evenly and add sugar. Then cook for 4-5 minutes.
Your dish is ready to serve.
---
Images :
Add fenugreek seeds into the oil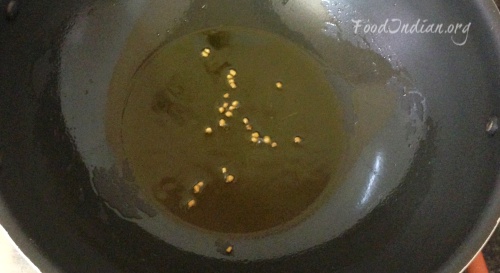 Add potato cubes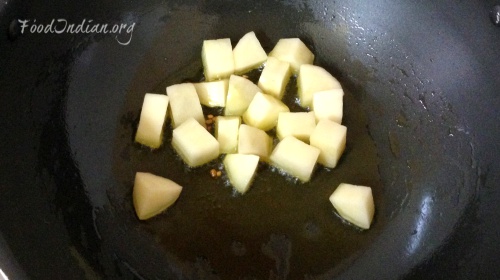 Add salt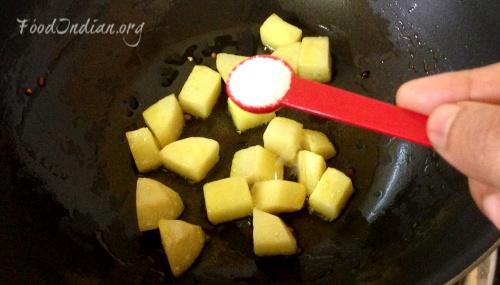 Add cabbages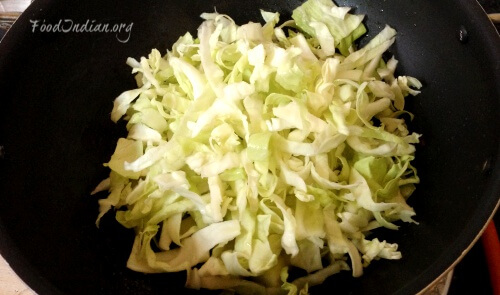 Add turmeric powder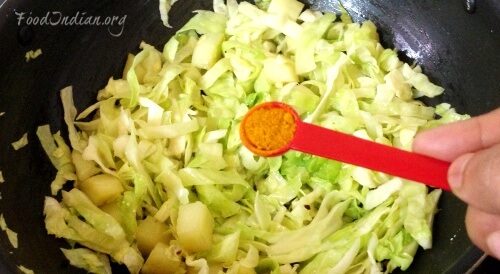 Add red chilli powder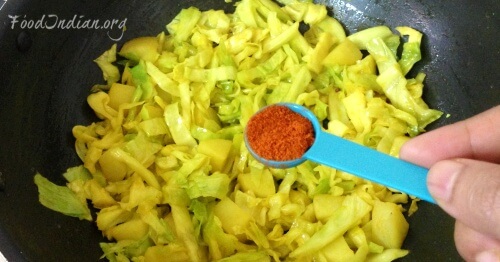 Add mustard sauce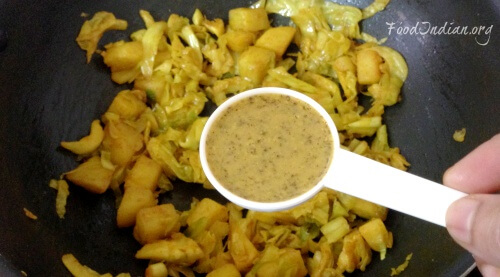 Add mustard paste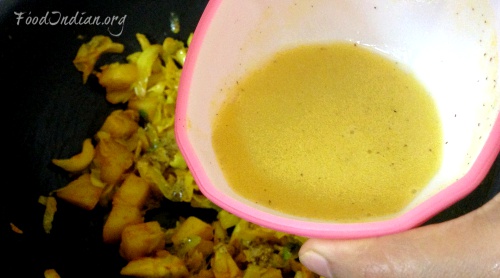 Lastly add sugar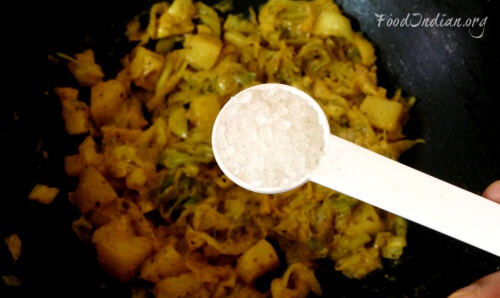 Tips :
Do not cook the dish for too long after adding mustard paste, or it will taste bitter.
Serve as a side dish with steamed rice.
To get more recipes via Email , Subscribe to our Newsletter . Also follow us on Youtube .