Custard is the most easiest dessert one can make and if we pair up this yummy sweet dish with fresh, sweet, juicy,nutritious Oranges, what can be better than this. This creamy custard with a splash of citrus flavour of orange can brighten your day. It's a light and delicious  dessert. You can also try few similar recipes like fruit custard, custard pudding etc .
Image : Orange Custard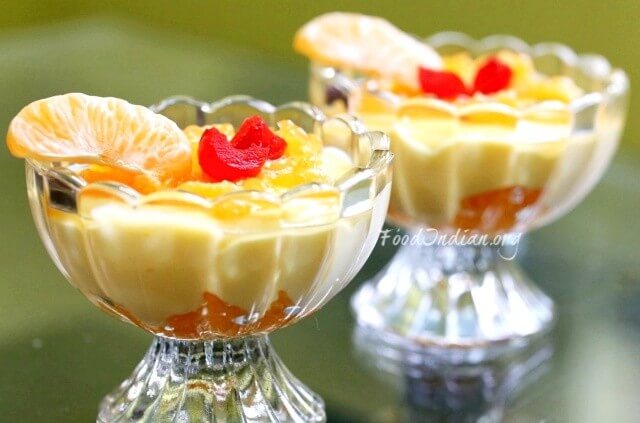 Important :
Preparation Time : 10 minutes
Cooking time : 10 minutes
Total Time : 20 minutes
Serve For – 4
Ingredients :
Milk (1/2 ltr or 500 ml)
Custard Powder (3 tbsp)
Sugar (6 tbsp)
Fresh Orange (2)
Images : 
Add 3 tbsp custard powder in a bowl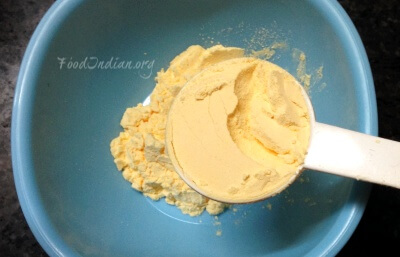 Add milk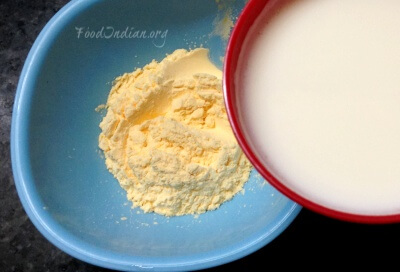 Make a smooth paste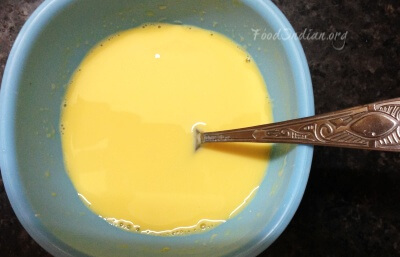 Boil milk by adding sugar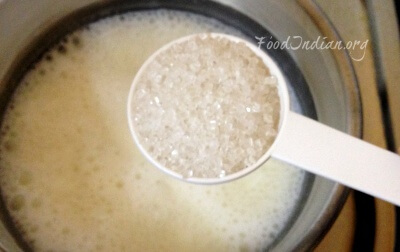 Boil until the sugar dissolves into milk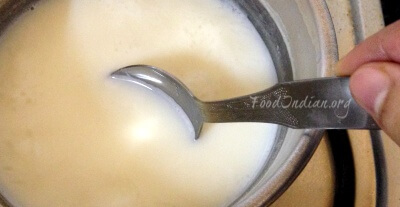 Take the saucepan out from the flame and add the custard paste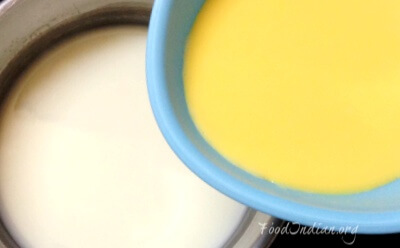 Keep stirring the milk constantly while adding the paste or it will form lumps in your custard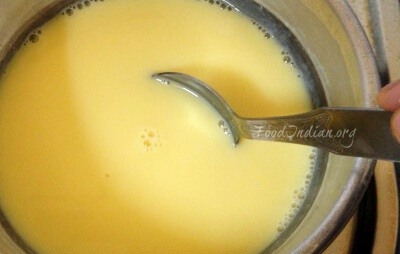 Put the saucepan again on flame and cook for 2-3 minutes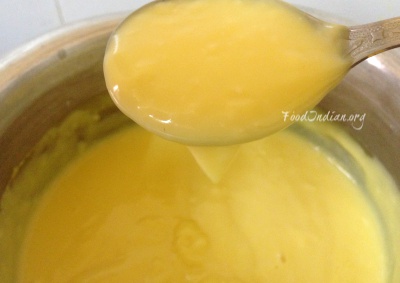 Separate pulp from oranges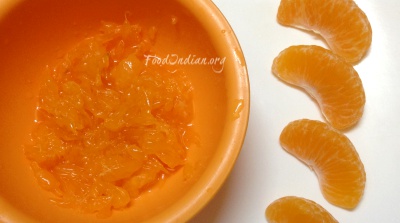 Place pulp in a serving bowl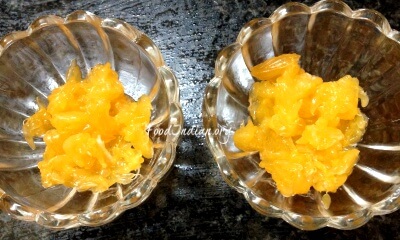 Then add custard mix and serve with orange piece and cherry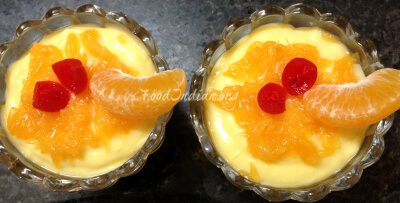 Tips : 
While making the paste with custard powder, make sure the milk is cold.
Add orange pulp only before serving
Serve cold.
To get more recipes via Email , Subscribe to our Newsletter . Also follow us on Facebook .