Fruit Custard is one of the easiest dessert you could ever make. I usually make this dessert by using Brown & Polson Vanilla custard mix and trust me it always turns out as the best. You can also have this yummy dessert with dry fruits, jelly or caramel, but today I am making this with fresh fruits which are available in my pantry. You can also use several kinds of seasonal fruits like strawberry, cherry, papaya, mango, oranges, banana, pineapple, pomegranate and many more. Your kids will also love this and it is a nice way to include fruits in their diet.
Image : Fruit Custard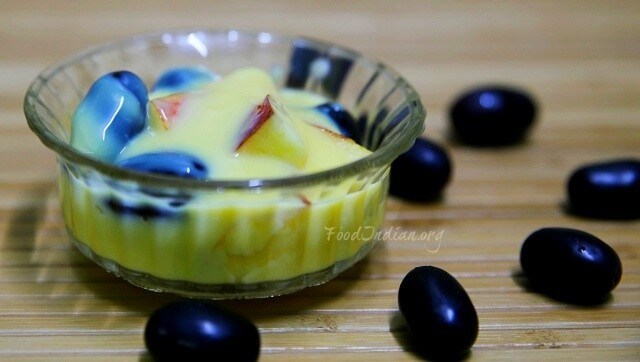 Important :
Preparation Time : 10 minutes
Making Time : 10 minutes
Total Time : 20 minutes
Serve : 4 bowls
Ingredients : 
Milk (1/2 ltr or 500 ml)
Vanilla Custard Powder (2 1/2 tbsp)
Sugar (4 tbsp)
Mixed Fruits (anything of your choice) /strawberry, cherry, papaya, mango, oranges, banana, pineapple, pomegranate, kiwi, grapes, water melon, apple, pear etc.
Images : 
Take custard powder mix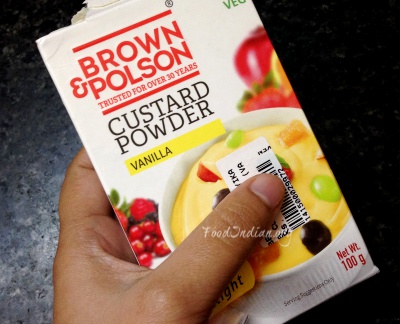 Put 2 1/2 tbsp of custard powder into a bowl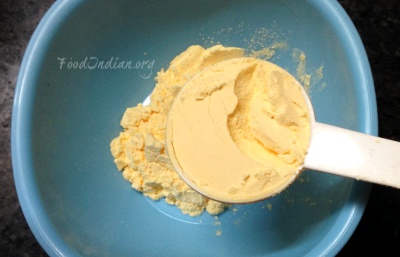 Add milk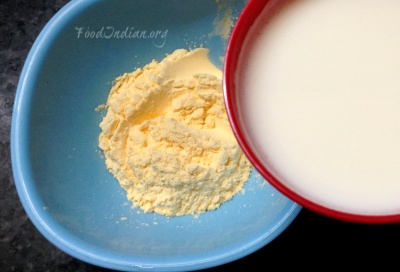 Make a smooth paste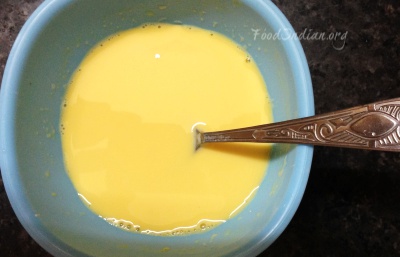 Boil milk by adding sugar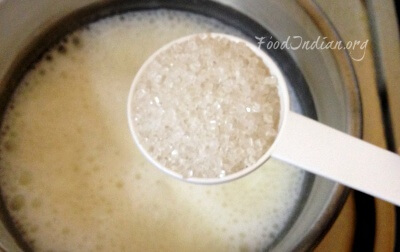 Boil until the sugar dissolves into milk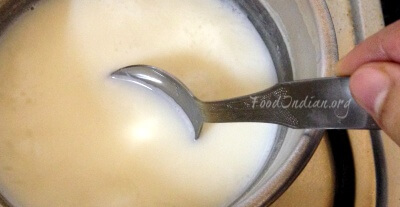 Take the saucepan out from the flame and add the custard paste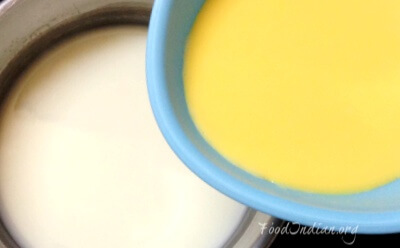 Keep stirring the milk constantly while adding the paste or it will form lumps in your custard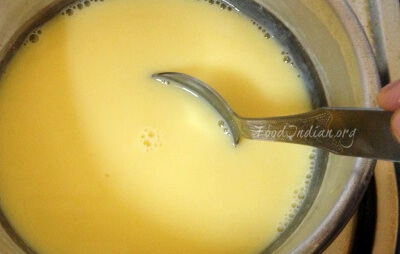 Put the saucepan again on flame and cook for 2-3 minutes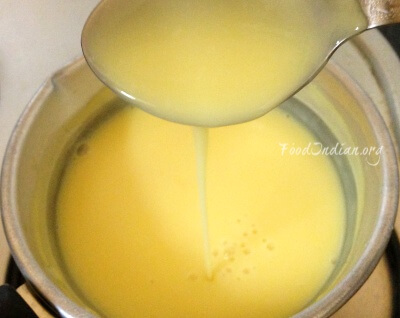 Before serving cut fruits and place into serving bowl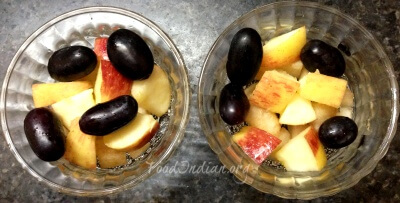 Pour the cold custard on the top of it and serve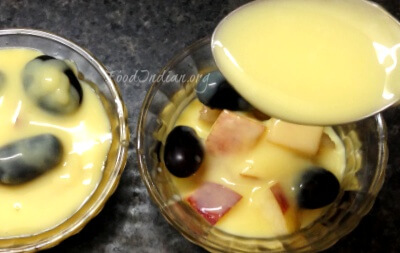 Tips : 
While making the paste with custard powder, make sure the milk is cold.
Add fruits only before serving.
To get more recipes via Email , Subscribe to our Newsletter . Also follow us on Facebook .