Onion Rice is a very quick and easy recipe of fried rice which you can have as a lunch or snack. In this recipe, basmati rice is combined with the flavour of caramelisesd brown onion along with the crunch of some roasted dry fruits. It's a very simple and versatile dish which you can cook with a very few ingredients and can serve with some spicy Chicken dishes or with any Vegetarian currys as well.
Image : Onion Rice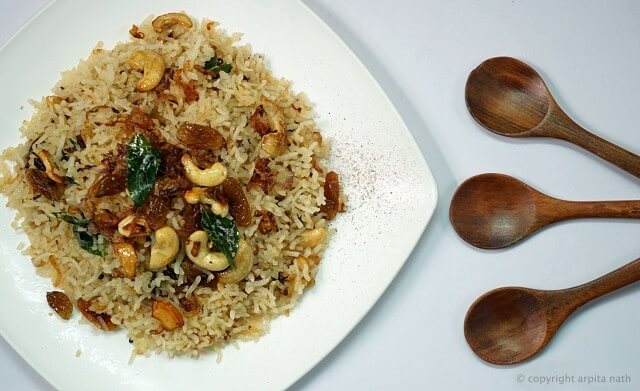 Important :
Preparation Time : 10 minutes
Cooking Time : 30 minutes
Total Time : 40 minutes
Serve For : 2
Ingredients : 
Basmati Rice or Long Grain Rice (1 cup) /2 cups boiled
Onion (4 medium size)
Olive Oil or Vegetable Oil (1 tbsp)
Ghee or Clarified Butter (2 tbsp)
Cashew Nuts (1 tbsp)
Raisins (1 tbsp)
Curry Leaves (6-8)
Black Mustard Seeds (1 tsp)
Sugar (2 tbsp)
Salt (1/2 tsp or to taste)
Cinnamon Powder (1/8 tsp)
Images : 
Boil rice (you can read the entire process how to boil rice here )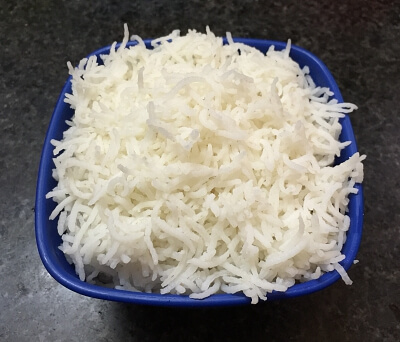 Add sliced onion into ghee and oil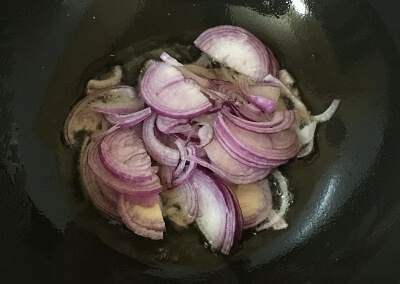 Add dry fruits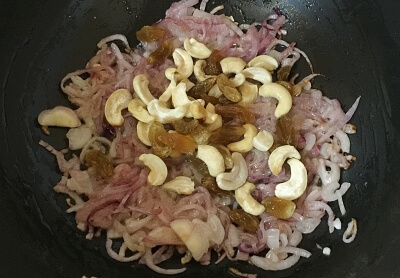 Cook them until the onion get caramelised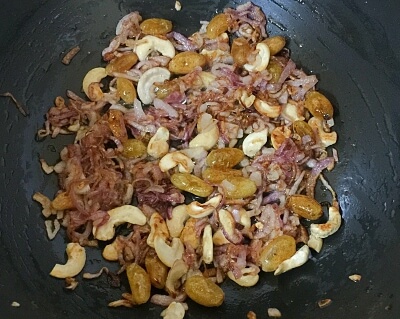 Set them aside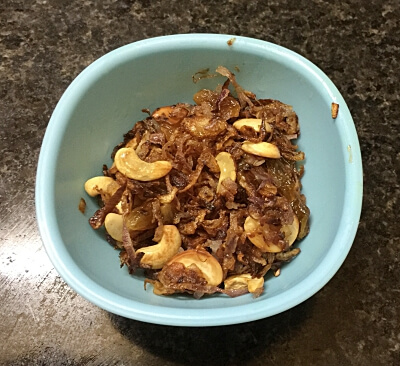 Add some more ghee in the same pan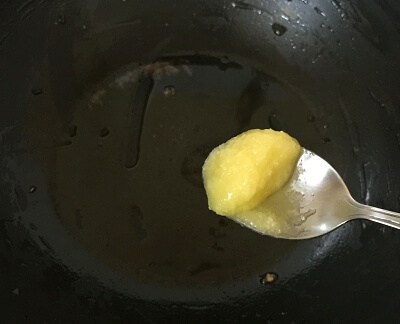 Add curry leaves and mustard seeds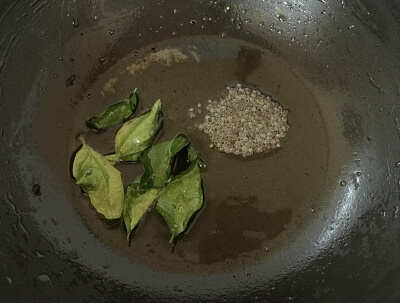 Add boiled rice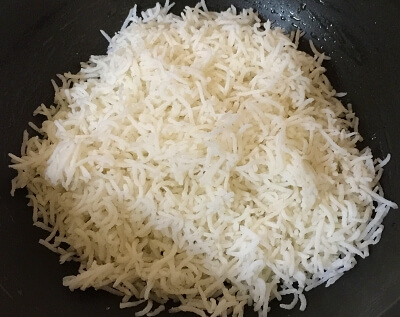 Add salt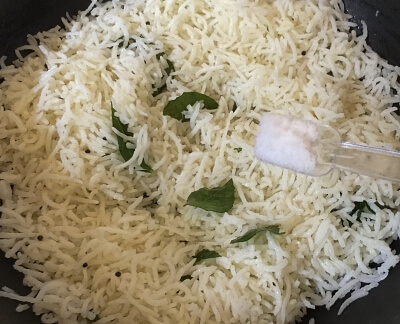 Add sugar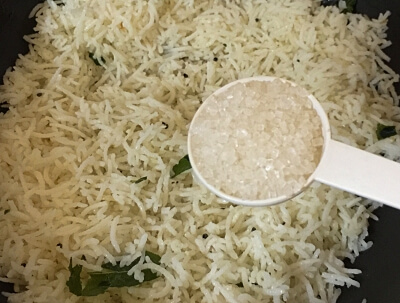 Add fried onion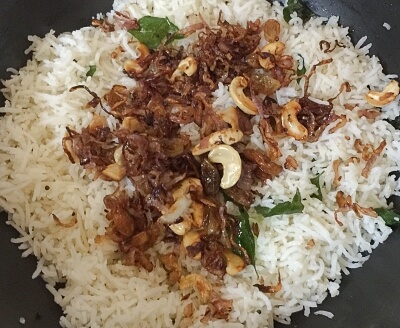 Combine well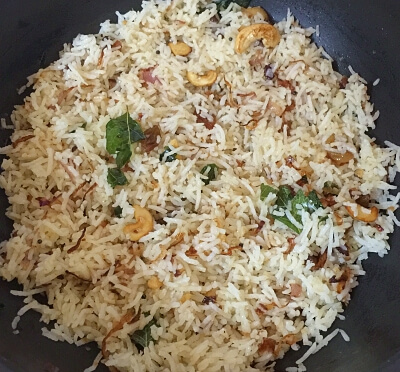 Add cinnamon powder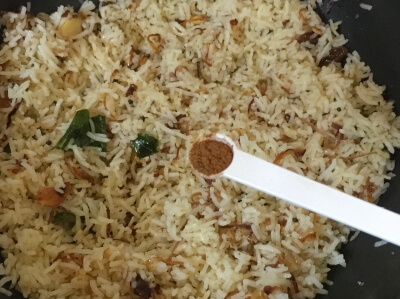 Mix and switch off the flame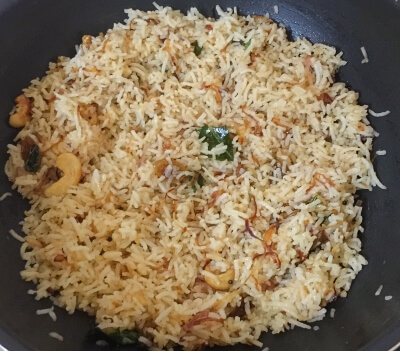 Tips : 
Do not over cook the rice while boiling or they will break and become mushy.
Serve hot.
You can also check other Rice Recipes like Steamed Brown Rice, Veg Fried Brown Rice, Sweet Saffron Rice .
To get more recipes via Email , Subscribe to our Newsletter . Also follow us on Facebook .