Spaghetti or Pasta is one of the most favourite item of kids and teenagers, and it does not take too much time to cook. As I love spicy food, I made them with a spicy touch, and it really tastes so yummy.
Image : Spicy Spaghetti with Red Sauce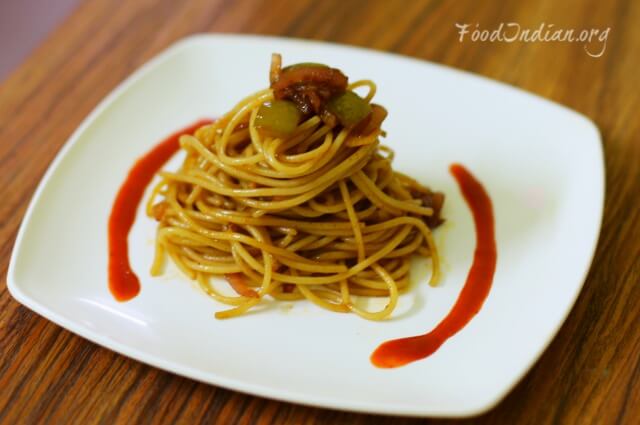 Important :
Preparation Time : 5 minutes
Cooking Time : 30 minutes
Total Time : 35 minutes
Serve for : 1
Ingredients :
Spaghetti (1 cup) /boiled
Vegetable Oil (2 tbsp)
Red Onion (1 cup) /sliced
Capsicum (1/2 cup) /diced
Soy Sauce (1 tsp)
Red Chilli Garlic Sauce (2 tsp)
Red Pepper Sauce (10 drops)
Salt (to taste)
Black Pepper Powder (2 pinch)
---
Direction :
First take a pan and boil water and salt, and when it starts boiling, drop spaghetti into boiling water, stir and cook until al dente for about 15 minutes.
When they done, drain the water and let them dry.
Now take a pan, put oil over medium heat.
Once hot add the sliced onion and stir them for a while.
After 2 minutes when the onions became caramelised add chopped capsicum and salt, saute them for a minute on a medium heat.
Now its time to add the sauce, add soy sauce, Chilli Garlic Sauce and Red pepper Sauce one by one then give a stir.
When done add boiled spaghetti and mix them with all the ingredients very well.
Sprinkle a pinch of black pepper powder, cook them for another 2 minutes and your dish is ready to serve.
---
Images :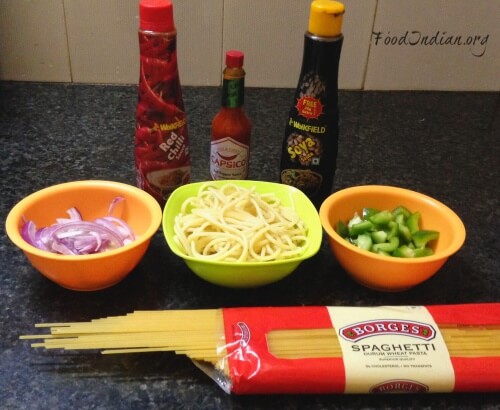 Put onion and saute them for a minute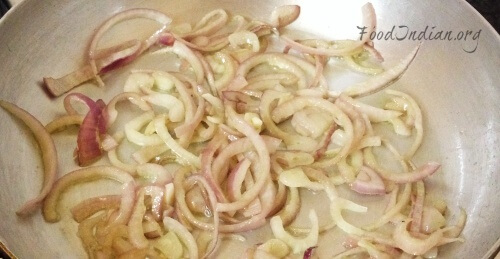 Add capsicum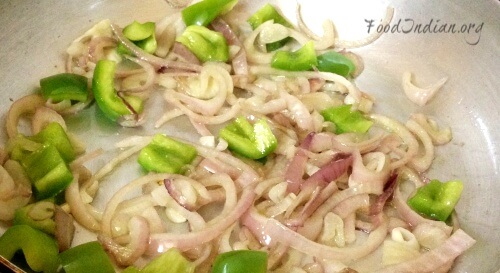 Add salt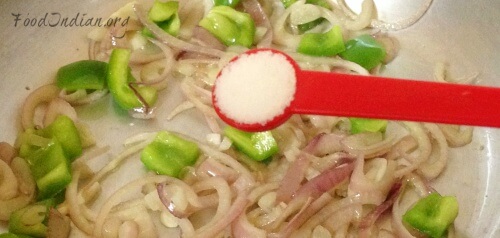 Add soy sauce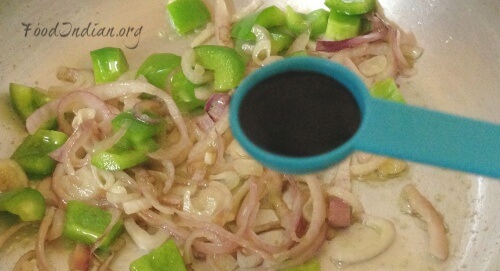 Add chilli garlic sauce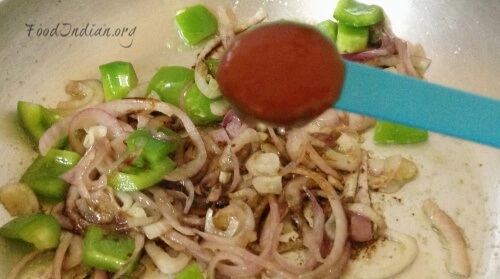 Add few drops of red pepper sauce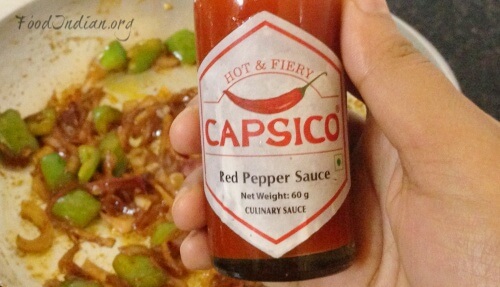 Stir them well
Add the boiled spaghetti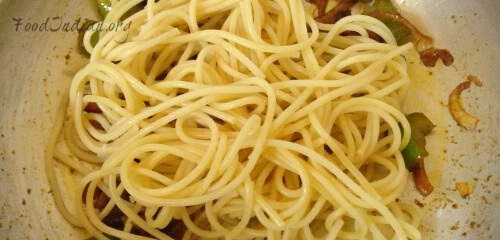 Add a pinch of black pepper powder and mix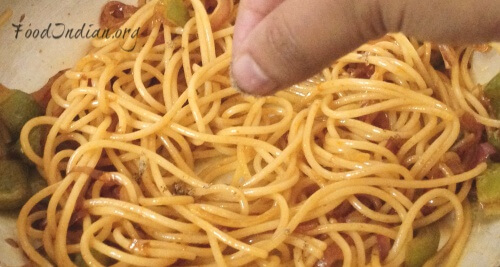 Tips :
Boil the spaghetti very well until they cook completely. This is the most time-consuming part of the recipe. The spaghetti I am using here it takes almost 25 minutes to get boil.
Do not put the red pepper sauce more than mentioned here, because it gives a lot of spiciness in a few drops.
To get more recipes via Email , Subscribe to our Newsletter . Also follow us on Youtube .