If you want something healthy yet yummy in your breakfast, here is a super quick and tasty recipe for you from my collection. It's a simple vegetable sandwich with a surprise of yogurt inside. It's an Indian style sandwich which your kids will also like to eat. If you are a heath conscious person, you can have this yummy meal as your breakfast or brunch to change your taste.
Image : Vegetable Yogurt Sandwich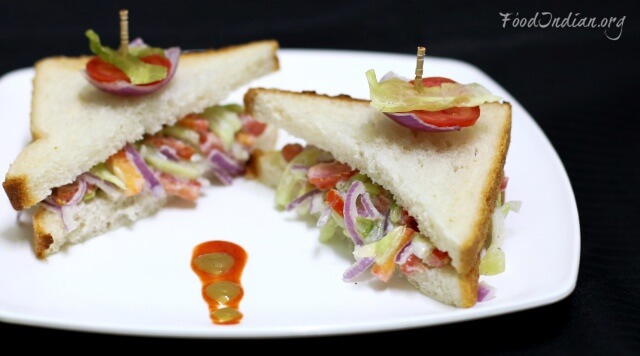 Important :
Preparation Time : 10 minutes
Making Time : 5 minutes
Total Time : 15 minutes
Serve For : 2
Ingredients :
Bread (4 slices)
Yogurt (1/4 cup)
Onion (2 tbsp) /sliced
Tomato (2 tbsp) /sliced
Cabbage (2 tbsp) /sliced
Carrot (2 tbsp) /sliced
Cucumber (2 tbsp) /sliced
Black Pepper Powder (1/4th tsp)
Powdered Sugar (1 tsp)
Salt (to taste)
---
Direction :
 In a bowl, add yogurt and beat for a while.
Now in the yogurt, mix pepper powder, salt, sugar powder and stir everything with a spoon.
When the yogurt dressing is done, add sliced onion, carrot, cabbage, tomato and cucumber into the dressing and mix all the ingredients with a spoon very well.
After the sandwich stuffing is done, you can keep this into refrigerator for 30 minutes and then use it, or if you don't have that much of time, use it immediately .
Now cut the bread slices into half from the middle and pour the stuffing on one piece. Then cover with another slice of bread.
Serve with tomato and chilli sauce.
---
Images :
Take yogurt into a bowl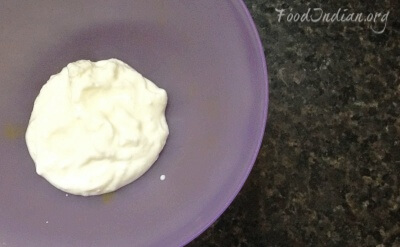 Add pepper powder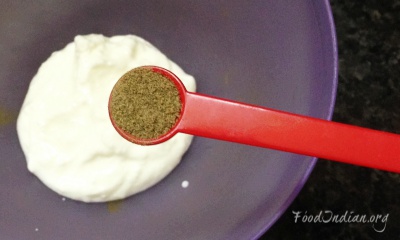 Add salt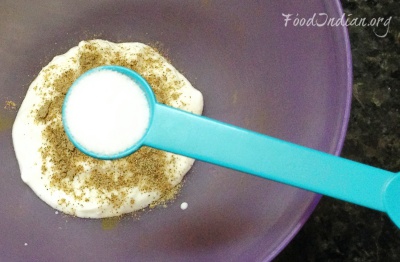 Add sugar powder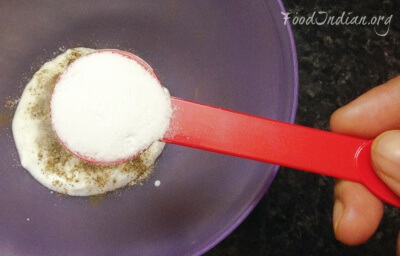 Add all the vegetables, sliced onion, carrot, cabbage, tomato and cucumber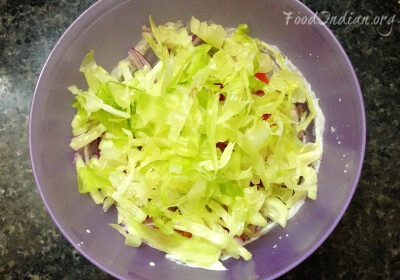 Mix everything with a spoon evenly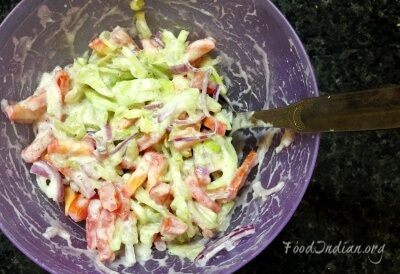 Put the mixture on a bread slice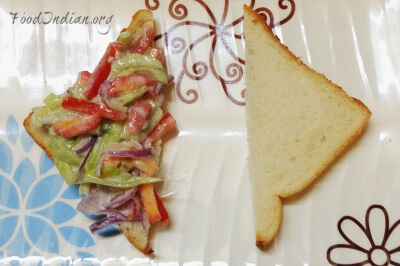 Cover with another slice and your sandwich is ready to serve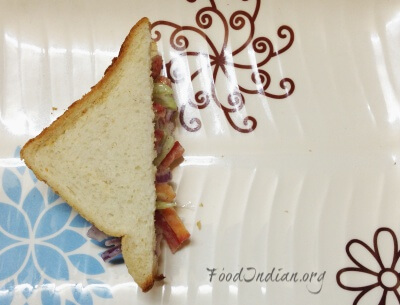 Tips :
You can also grill this sandwich in a sandwich griller before serving.
To get more recipes via Email , Subscribe to our Newsletter . Also follow us on Youtube .