In the morning when you are feeling hungry and craving for something different to please your tummy and taste buds, my instant easy to make Bread Jam Rolls are the perfect breakfast to start your morning and boost your day. It will surely please your morning sweet tooth.
Image : Bread Jam Roll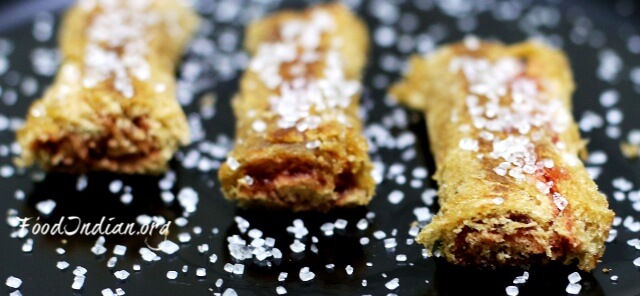 Important :
Preparation Time : 5 minutes
Cooking Time : 5 minutes
Total Time : 10 minutes
Serve for : 1
Ingredients :
Brown Bread (3 slices)
Strawberry or Mixed Fruit Jam (2 tbsp)
Butter (1 tsp)
Sugar (1 tbsp)
---
Direction :
To prepare the bread for the roll, neatly cut the edges of the bread slices with a sharp knife.
Now with a rolling-pin, roll over the bread slices and make them thin.
Then spread jam over the bread evenly.
Its time to roll on. Hold one side of the slice carefully and keep rolling till the other side. Make sure that the edges of the slice sticks together.
Now in a pan, heat 1 tsp of butter. When the butter is melted, put the bread rolls into the pan carefully and cook for a while on a low flame.
When one side is done, flip the roll and grill another side for 1 minute.
In a plate, spread sugar. Put the rolls over the sugar and keep rolling on.
Your instant bread jam roll is ready to eat.
---
Images :
Cut the edges of the bread slices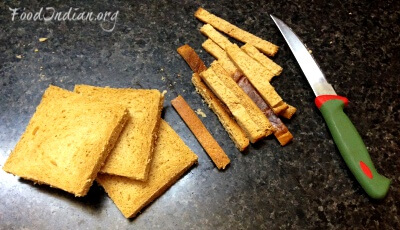 Roll the slices with a rolling-pin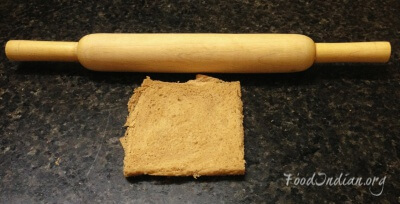 Spread jam evenly over the slice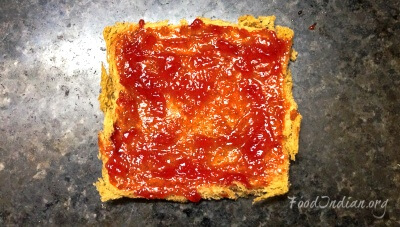 Roll the bread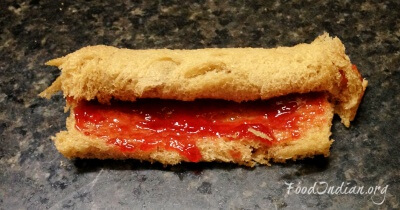 Make sure the edges sticks together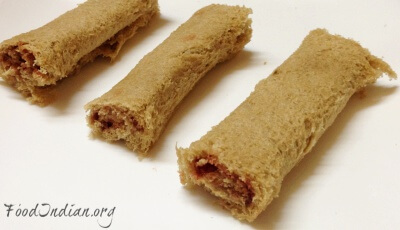 Melt butter in a pan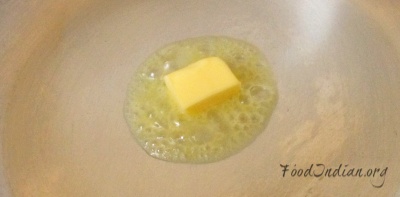 Grill the rolls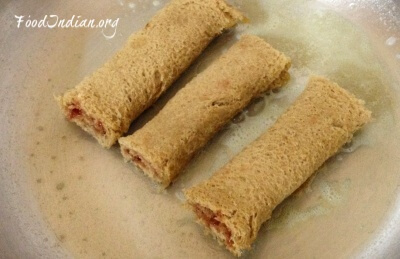 Grill the other side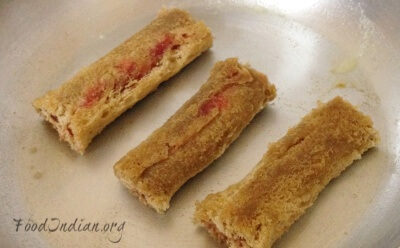 Roll over sugar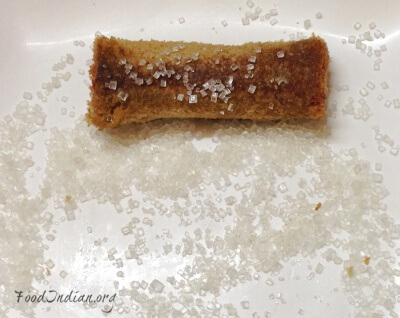 Tips :
You can also use white bread instead of brown bread to make the roll.
You can use any flavour of jam you like.
To get more recipes via Email , Subscribe to our Newsletter . Also follow us on Youtube .