Breakfast is one of the most important meals of the day , and when it comes to Honey Bread and Caramelized Banana, your morning will become a perfect one and its sweet honey bunny flavour  makes your mood happy for the whole day. It's a very  tasty and healthy breakfast for your kids also.
Image : Toasted Honey Bread with Caramelized Banana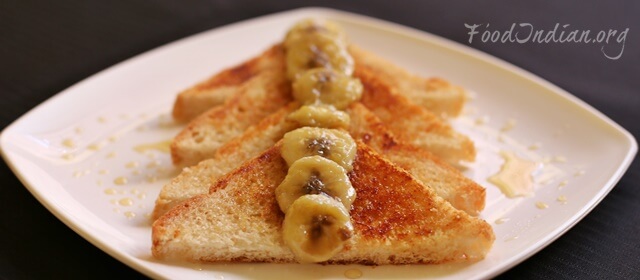 Important :
Preparation Time : 5 minutes
Cooking Time : 10 minutes
Total Time : 15 minutes
Serve For : 1
Ingredients :
White Bread (2 pieces) /cut into triangle
Honey (2 tbsp)
Banana (1) /sliced
---
Direction :
For Toasting Bread
First you have to cut the bread in triangle shape by cutting it from the middle.
Then apply honey on both sides of the bread slices by a spatula.
Now heat a tawa and put the bread slices on it and toast them on a medium heat.
When one side is done flip the bread slices and cook the other side.
After it becomes golden brown, its done.
For Caramelized Banana
Slice the Banana and put honey over them and mix.
Now put the banana slices on a pan very carefully one by one and cook on low heat.
When bubbles coming out of them and it becomes softer flip them very carefully.
After some time put off the heat and put the banana slices over the toasted bread and serve hot.
---
Images :
Apply honey on the bread slice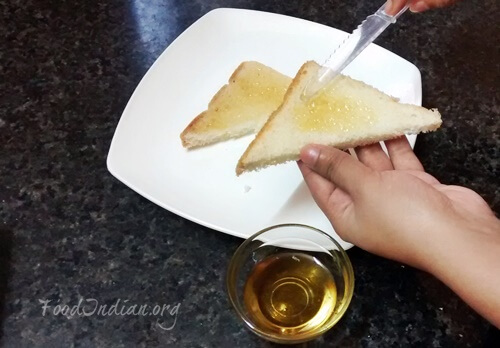 Toast them on a medium heat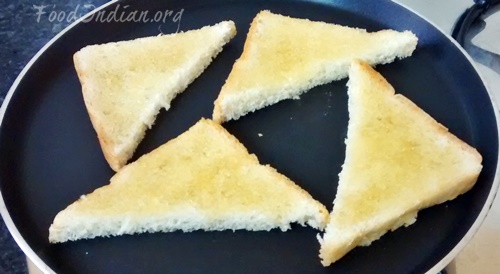 When one side done, flip them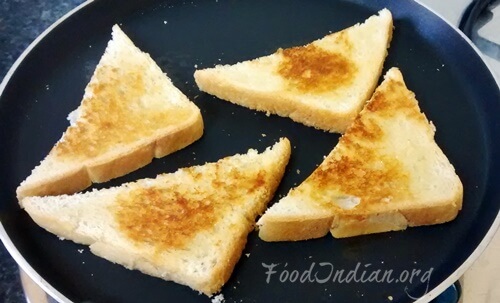 Put honey over sliced bananas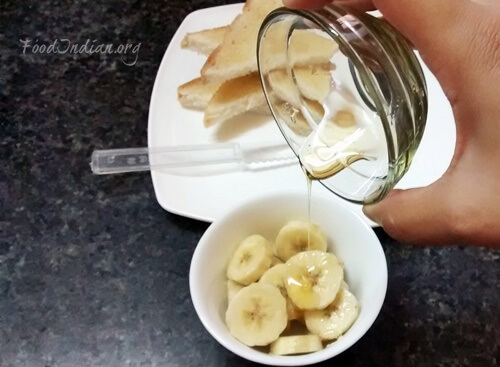 Mix them gently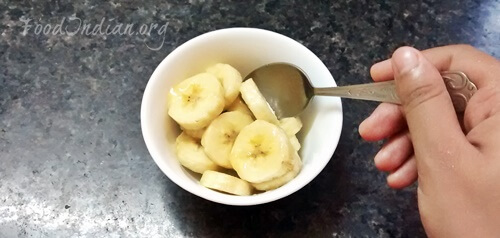 Put them on a pan and cook on low flame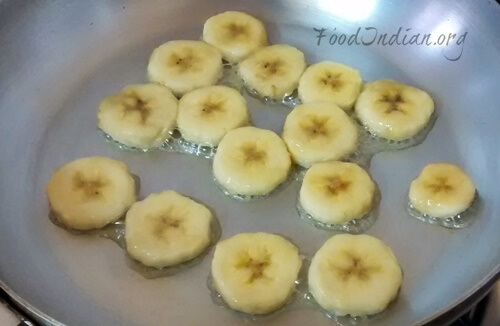 Flip them and when become soft put off the flame and serve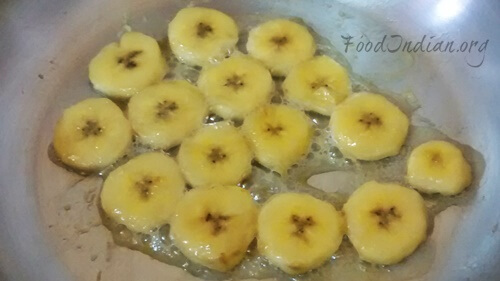 Tips :
Handle banana slices very carefully or it will become mushy.
Serve hot.