This Kerala style Coconut Chicken Curry is a super easy and simple recipe to make your weekends even better. If you want to please your taste buds with some surprise, try this delicious chicken curry. When chicken simmered in rich coconut milk and tomato based gravy, it makes a divine and mouth-watering dish which goes really well with steamed rice.
Image : Coconut Chicken Curry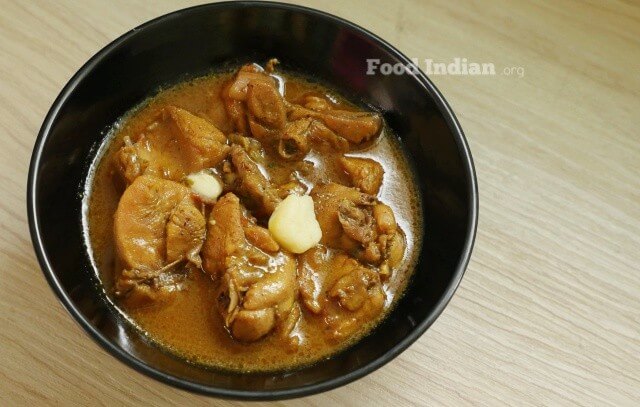 Important :
Preparation Time : 10 minutes
Cooking Time : 30 minutes
Total Time : 40 minutes
Serve For : 2
Ingredients :
Chicken (400 gms)
Coconut Milk (2 cups) /thick
Onion (1 big) /finely chopped
Garlic (3-4 cloves) /finely chopped
Ginger (2 inch) /finely chopped
Tomato (1 big) /finely chopped
Salt (to taste)
Turmeric Powder (1/2 tsp)
Olive Oil or Vegetable Oil (2 tbsp)
Curry Powder (1-2 tbsp)
Ingredients for Curry Powder :
Coriander Seeds (2 tbsp)
Cumin Seeds (2 tbsp)
Cardamom Seeds (1 tbsp)
Whole black Peppercorns (1 tbsp)
Fennel Seeds (1 tbsp)
Mustard Seeds (1 tsp)
Whole Cloves (1/2 tsp)
Dried Red Chilli (2) /seeds discarded
Turmeric Powder (2 tsp)
Images :
Add onion into oil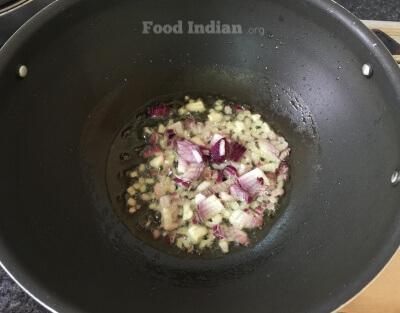 Add chopped ginger and garlic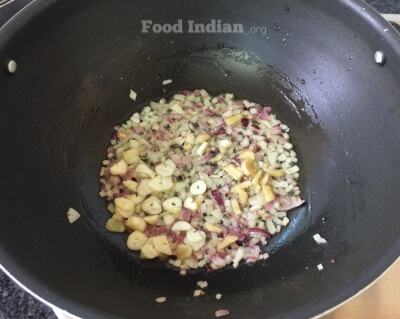 Add chopped tomato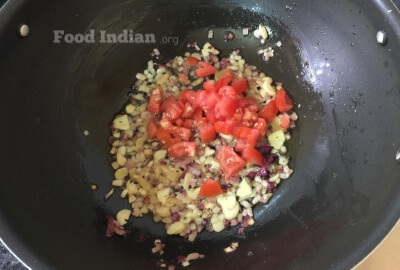 Add marinated chicken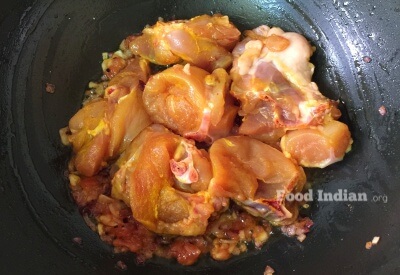 Add curry powder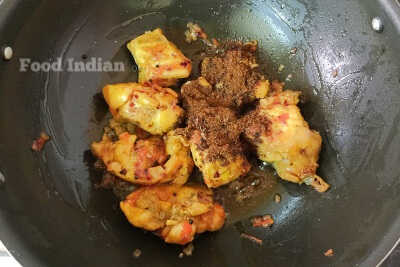 Mix well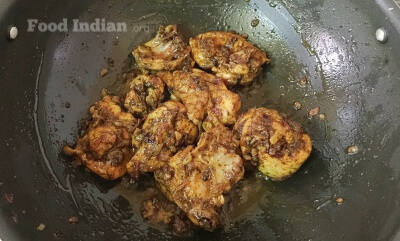 Add coconut milk and cook for 15 minutes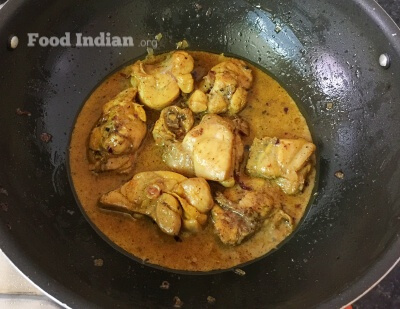 Tips : 
Use the curry powder immediately, or store in a sealed jar for up to 1 month.
Serve with steamed rice.
You can also check other Chicken Recipes like Chicken Curry, Green Papaya Chicken, Palak Chicken, Methi Malai Chicken, Spicy Red Chicken Curry, Achaari Chicken, Bengali Chicken Curry.
To get more recipes via Email , Subscribe to our Newsletter . Also follow us on Facebook .