Chicken cooked in green papaya is a very healthy and low-calorie chicken curry recipe. Its a nice and light dish for your kids also. Green Papaya Chicken Curry is a dish where chicken pieces are cooked in minced green papaya gravy and it tastes great. For more chicken recipe, search here .
Image : Green Papaya Chicken Curry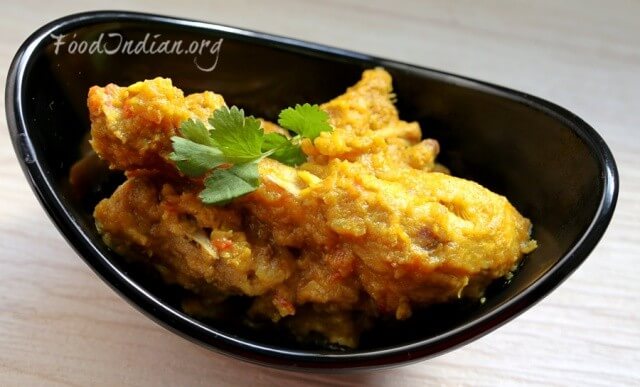 Important :
Preparation Time : 10 minutes
Cooking Time : 30 minutes
Total Time : 40 minutes
Serve For : 2
Ingredients : 
Chicken (400 gm)
Green Papaya (4 tbsp) /paste
Onion (2 medium size)
Garlic (6-8 cloves)
Ginger (3 inch piece)
Green Chilli (2)
Coriander Powder (1 tsp)
Turmeric Powder (1 tsp)
Tomato (1 small size)
Yogurt or Curd (1 tbsp)
Salt (to taste)
Sugar (1/2 tsp)
Butter (1/2 tsp)
Vegetable oil or Olive Oil (1/2 tbsp)
Images : 
Marinate the chicken pieces with the ingredients mentioned above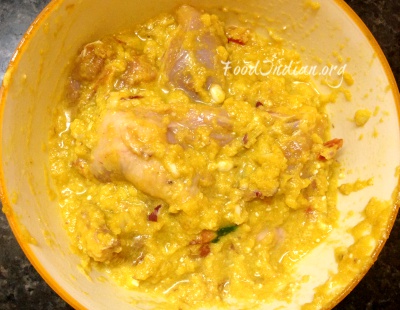 Saute onion slices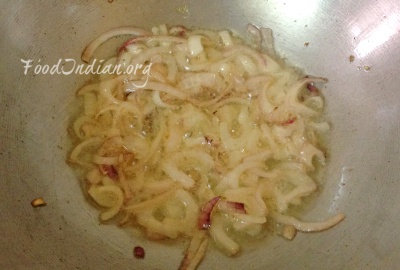 Add turmeric powder and salt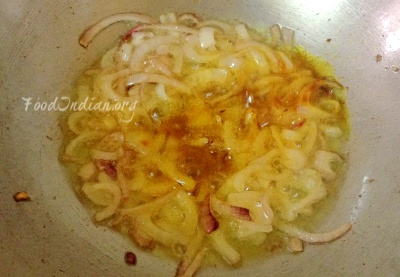 Add the marinated chicken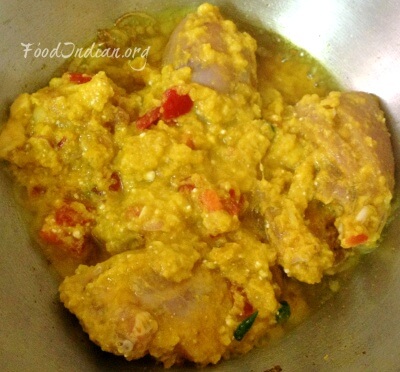 Mix well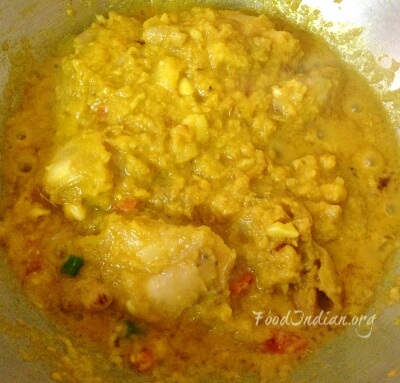 Cover and cook for 10 minutes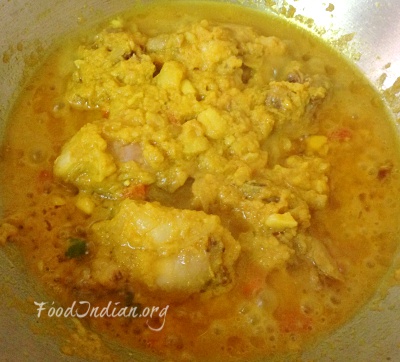 Add sugar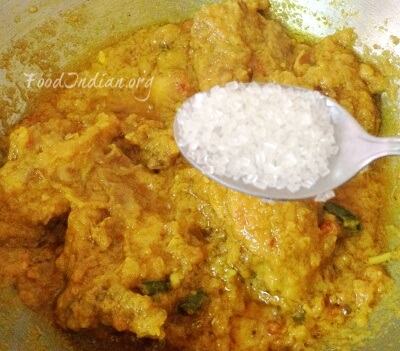 Add butter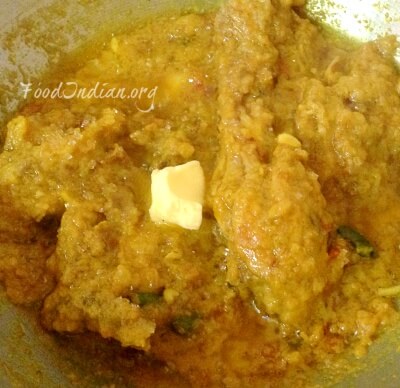 Tips :
Serve hot with steamed rice, roti or naan.
To get more recipes via Email , Subscribe to our Newsletter . Also follow us on Facebook .