Begun Bhaja is one of the most popular dishes of Bengal. There are a lot of variations to cook this fried eggplants, but I prefer to cook them in less oil, as eggplants soaks a lot of oil while frying. You can also deep fry them in mustard oil. During the Pujas and any other Bengali occasions, Begun Bhaja is a must have with Khichuri and Papad Bhaja. Or else, simply you can have them with roti or puri whenever you want. It is an easy and very quick to make recipe.
Image : Begun Bhaja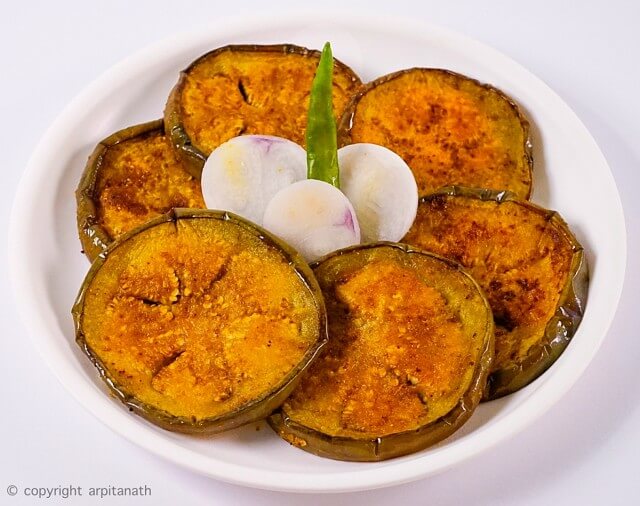 Important :
Preparation Time : 5 minutes
Cooking Time : 10 minutes (each batch)
Total Time : 15 minutes
Serve For : 3-4
Ingredients :
Eggplant or Begun or Baingan (1 big) /slice them into rings
Salt (to taste)
Sugar (to taste)
Turmeric Powder (1-2 tsp)
Cumin Powder (1 tsp)
Amchur Powder or Dry Mango Powder (1 tsp)
Oil (1 tbsp) /here I have used Olive Oil, you can also use Mustard Oil for frying
Images :
Cut the eggplant into round slices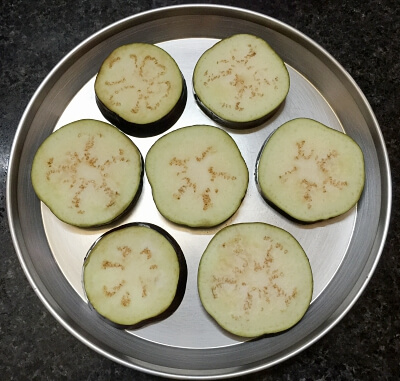 Coat them with turmeric powder, cumin powder, amchur powder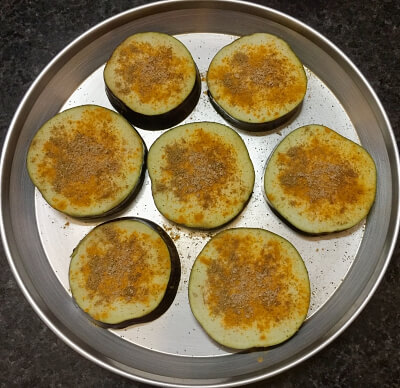 Salt and sugar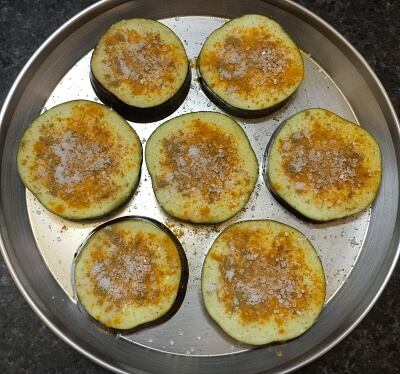 Coat both the sides well and keep for 10-15 minutes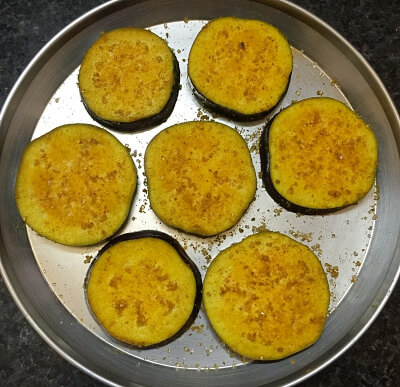 Drizzle oil in a shallow pan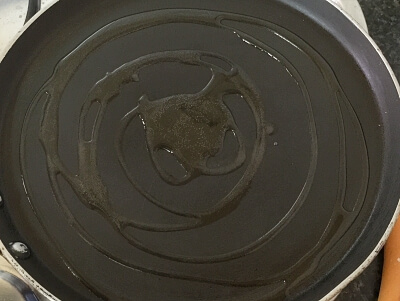 Add the pieces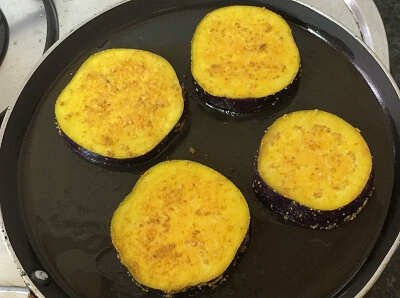 Fry on low flame by pressing them with a spoon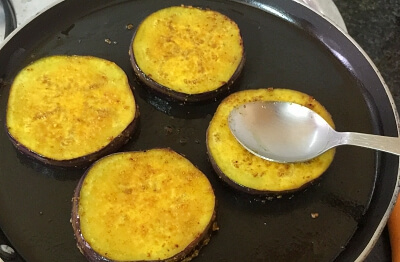 Fry until become golden brown from both the sides
Place on a paper towel and serve hot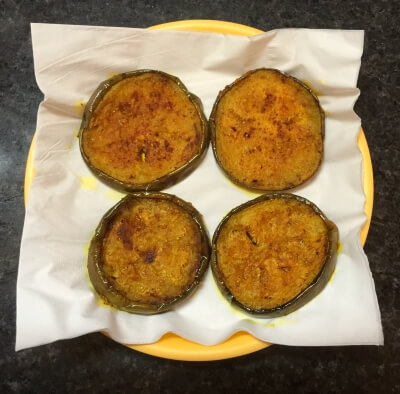 Tips :
If you cut thicker slices of eggplant, it will take a little more time to cook.
Serve them hot, or they will become soft from outside also.
You can also search for more Eggplant recipes or Bengali Recipes like Tel Begun, Kumro Phuler Bora, Beguni, Dhonepatar Bora, Begun Pora, Stir Fried Eggplant and many more.
To get more recipes via Email , Subscribe to our Newsletter . Also follow us on Facebook .