Stir Fried Eggplant with Onion is a spicy dry curry which goes very well with Indian Chapati or rice. Its a very simple yet delicious recipe one can make.
Image : Stir Fried Eggplant with Onion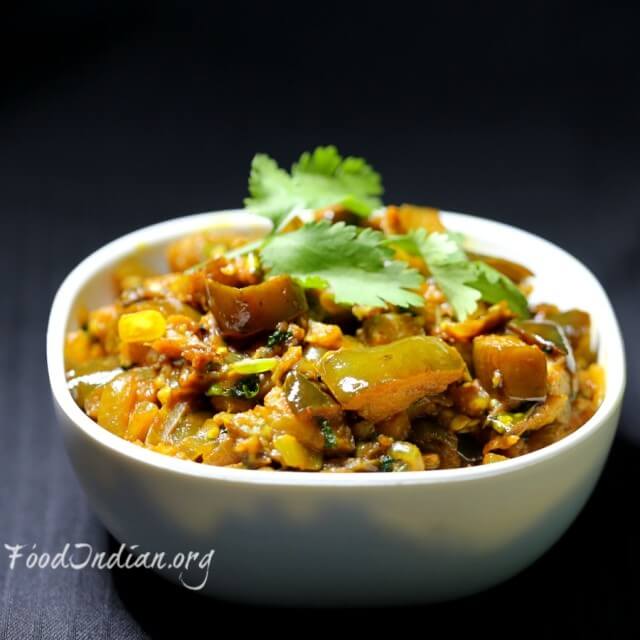 Important :
Preparation Time : 10 minutes
Cooking Time : 20 minutes
Total Time : 30 minutes
Serve For : 3-4
Ingredients :
Eggplant (2 medium size) /cubed
Onion (2 medium size) /sliced
Green Chilli (2) /chopped
Nigella Seeds or Kala Jeera (1 pinch)
Red Chilli Powder (1 tsp)
Coriander Powder (1 tsp)
Turmeric Powder (1 tsp)
Salt (to taste)
Dried Mango Powder or Amchur Powder (1 tsp)
Sugar (1 tsp)
Fresh Coriander Leaves (3-4 tbsp) /chopped
Mustard Oil (2 tbsp)
Images : 
Add nigella seeds and chopped green chillis into hot oil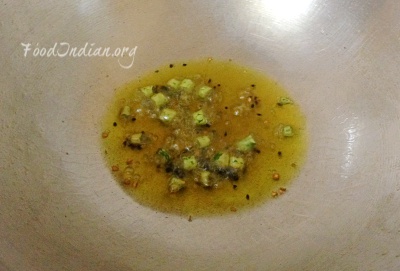 Add sliced onion and caramelized them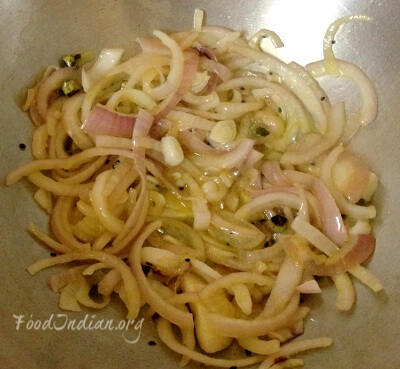 Add eggplant cubes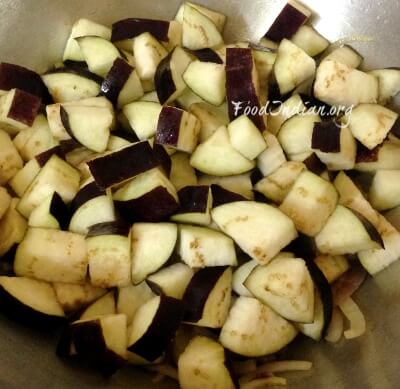 Add salt, turmeric powder, coriander powder and red chilli powder
Add sugar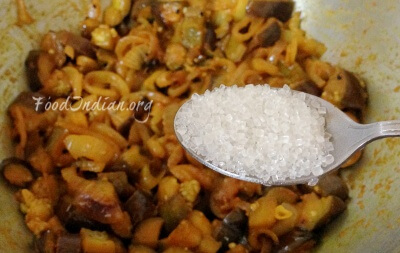 Add chopped coriander leaves
Add amchur powder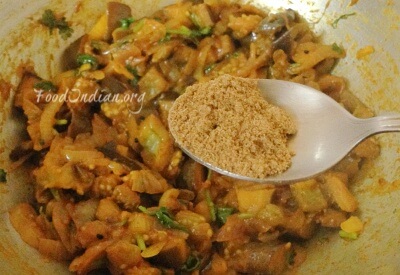 Tips : 
Try to use small eggplants for this dish.
Serve hot with roti, paratha or rice.
To get more recipes via Email , Subscribe to our Newsletter . Also follow us on Facebook .