Labra is an Indian curry made with lots of vegetables and some flavourful spices. It is a perfect accompaniment of Khichuri in all the Pujas in every Bengali household. Particularly the Bhoger Khichuri is incomplete without this deliciously healthy vegetable curry. This dish has a flavour of its own, and when it is served as Bhog or Prasad, the taste increases to its best. The Durga Puja bhog includes Labra with Khichuri, Begun Bhaja, Aloor Dum, Tomato Chutney, Payesh and Rasgulla. You can also serve this veg curry with Pulao.
Image : Labra Recipe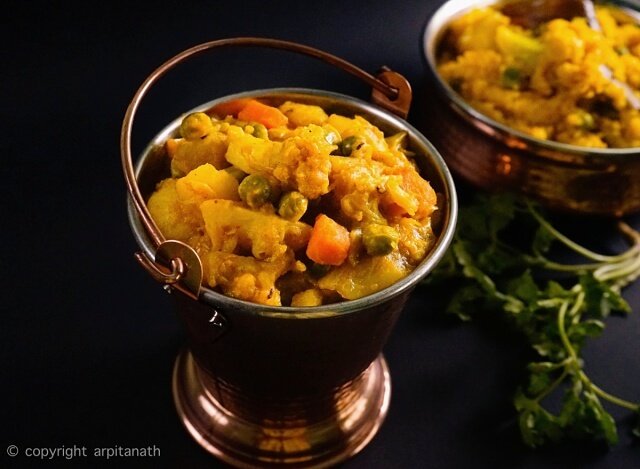 Important :
Preparation Time : 15 minutes
Cooking Time : 45 minutes
Total Time : 1 hr
Serve For : 4-6
Ingredients : 
Potato (1 big) /cut into cubes
Carrot (1 medium) /cut into cubes
Cauliflower (1 small) /divide into small florets
Pumpkin or Misti Kumro (1 cup) /cut into cubes
Sweet Potato or Misti Aloo (1 medium) /cut into cubes
Cabbage (1/2 from a medium size cabbage) /shredded into big strips
Green Peas (1/2 cup)
Green Chilli (1)
[You can also add some more vegetables like Eggplant or Begun, Radish or Mulo, Green Beans, Some Spinach and any other veggies of your choice]
Mustard Oil (4 tbsp)
Bay Leaf (1)
Cumin Seeds (1/4 tsp) /for tempering
Whole Garam Masala [i.e. cardamom 2, Cinnamon Stick 2 inches, Cloves 2]
Cumin Powder (1 tsp)
Turmeric Powder (1/2 tsp)
Salt (to taste)
Red Chilli Powder (1 tsp)
Garam Masala Powder (1/2 tsp)
Ghee or Clarified Butter (1 tsp)
Sugar (1 tsp)
Images :
Heat oil and add bay leaf, whole garam masala and cumin seeds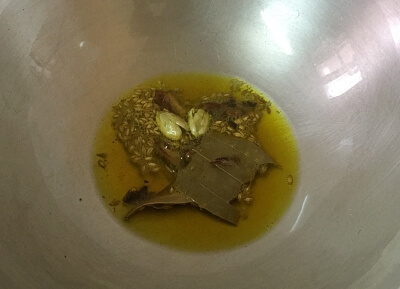 Add potato and carrot cubes and fry for 4-5 minutes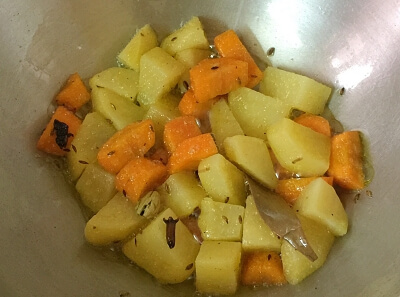 Add cauliflower, pumpkin and sweet potato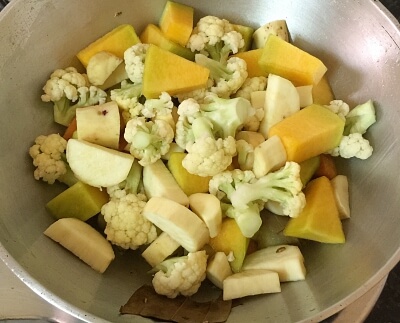 Fry for 3-4 minutes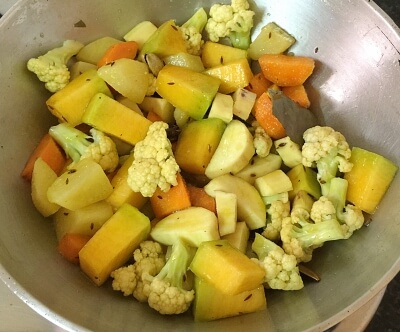 Add cabbage slices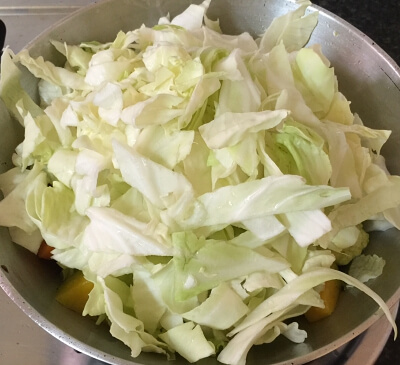 Mix well, cover and cook for 3-4 minutes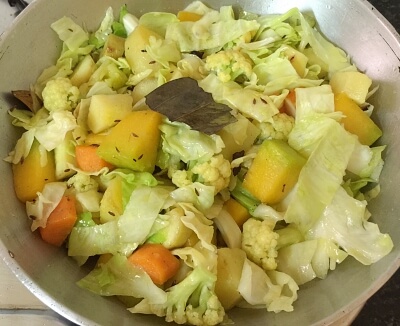 Add turmeric powder, red chilli powder, cumin powder and salt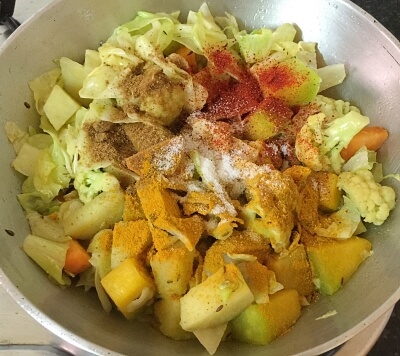 Add green peas and green chilli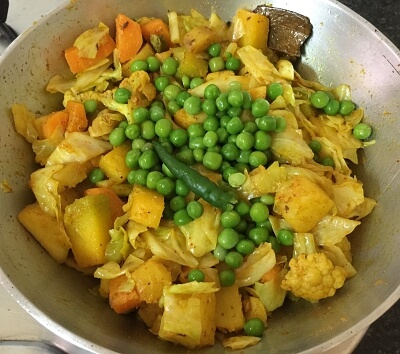 Saute and cook for 5 minutes more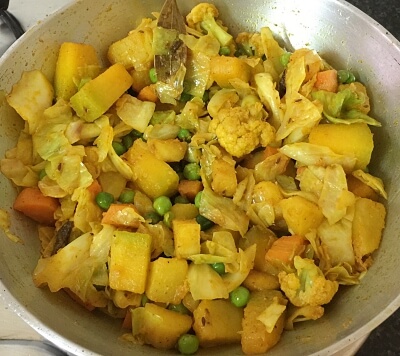 Add water, cover the pan and cook for 15-20 minutes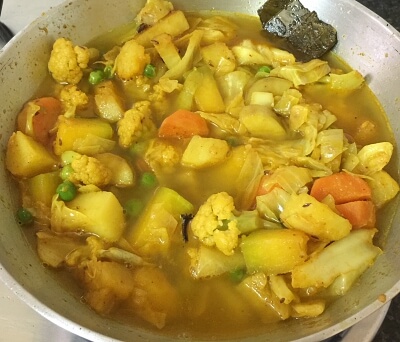 Open the lead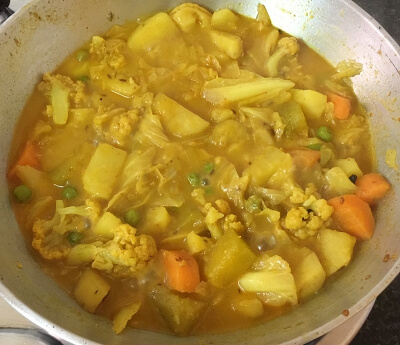 Add ghee or clarified butter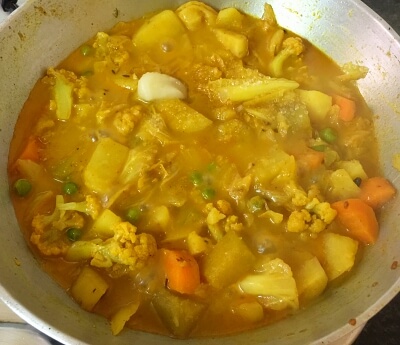 Add garam masala powder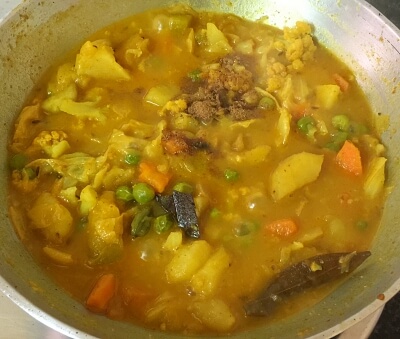 Mix well and cook until water absorbed by the vegetables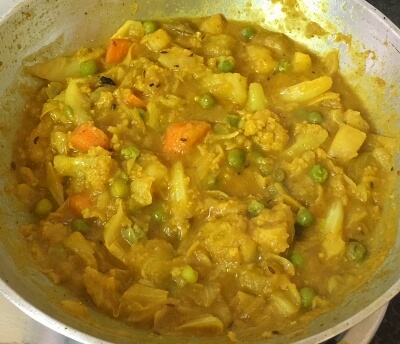 Tips :
You can also drizzle some mustard oil instead of ghee at the end.
You can also add more vegetables as per your choice.
To get more recipes via Email , Subscribe to our Newsletter . Also follow us on Facebook .