Hariyali Paneer is cooked with some fresh green herbs and tastes quite different from the other paneer recipes. In this recipe, paneer cubes are cooked in the gravy of fragrant coriander and basil. It's a very simple and easy to make recipe and beginners can also try this as a quick meal.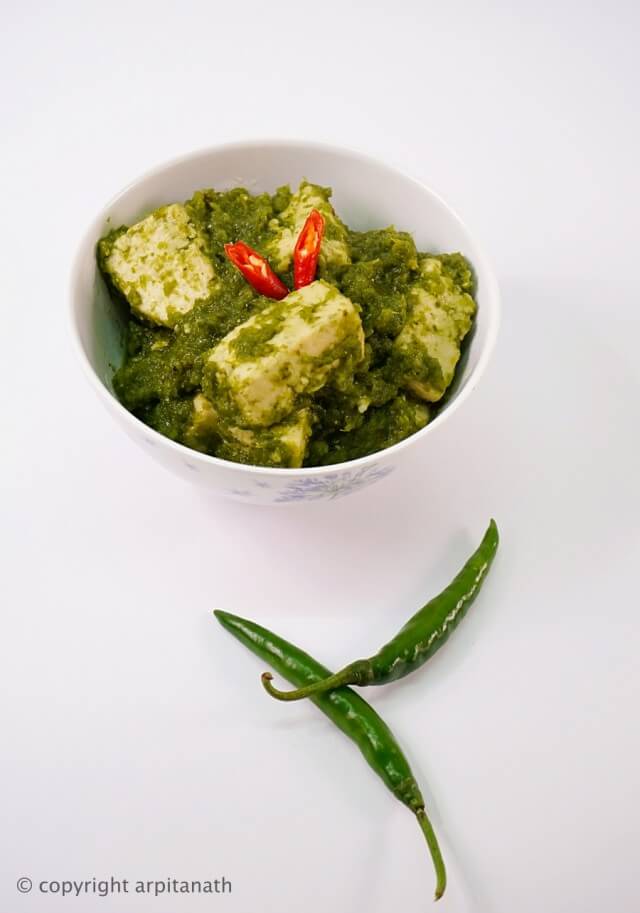 Important:
Preparation Time : 10 minutes
Cooking time : 20 minutes
Total Time : 30 minutes
Serve For : 2
Ingredients:
Paneer or Indian Cottage Cheese (100 gm) [you can read the recipe of Paneer Here]
Butter (2 tbsp)
Fresh Coriander Leaves (1 bunch)
Fresh Basil Leaves (10-12)
Garlic (4-5 cloves)
Ginger (2 inches)
Green Chilli (2)
Green Bell Pepper or Capsicum (1 small)
Onion (1 medium size)
Sugar (1 tsp)
Salt (to taste)
Carom Seeds or Ajwain (1/8 tsp)
---
Direction:
Cut the paneer into cubes and keep aside.
In a blender, add coriander leaves, green bell pepper, basil leaves, onion, garlic, ginger, green chilli, salt, sugar and some water. Grind them together for 10-15 seconds and make a smooth puree.
Now heat 1 tbsp of butter in a pan and temper with some carom seeds.
Then add the paneer cubes into the pan and fry them for a while.
Add the ground paste into the pan and mix them well together.
Cook for 5-10 minutes on medium to high flame by stirring occasionally.
You can add some water if you need.
After 10 minutes the gravy will become thicker. By this time you can adjust salt as per your taste.
Lastly add 1 more tbsp of butter and stir gently.
Switch off the flame and serve hot.
---
Images:
In a blender, add coriander leaves, garlic, ginger, green chilli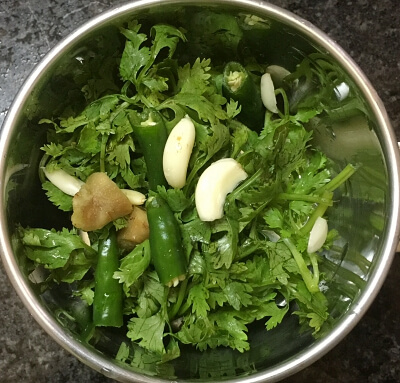 Green Bell Pepper, onion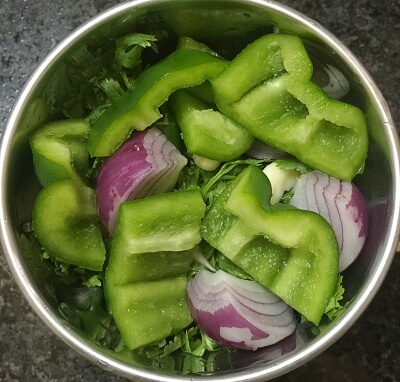 Basil leaves, salt and sugar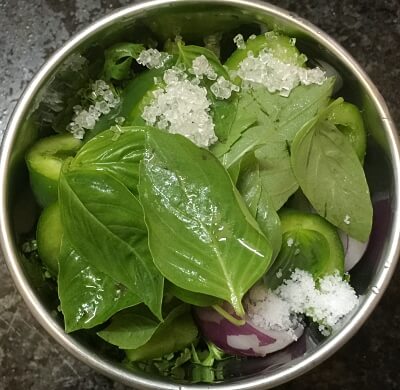 Make a smooth puree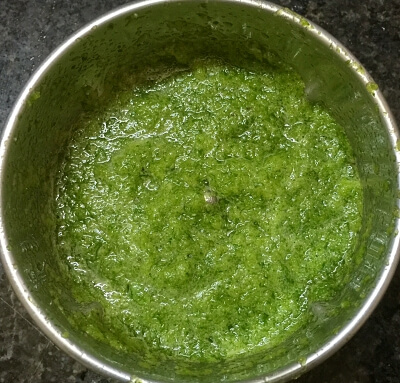 Heat butter in a pan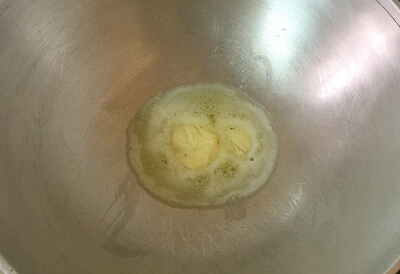 Add carom seeds or ajwain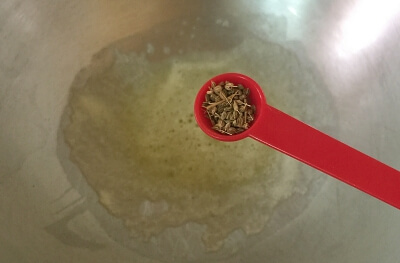 Add paneer cubes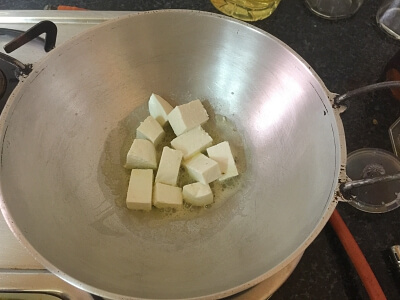 Fry for a while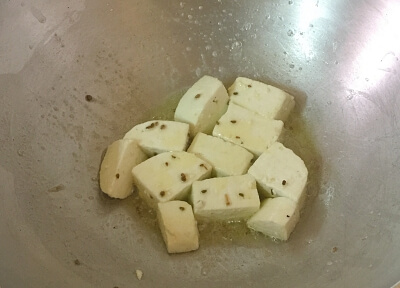 Add the ground puree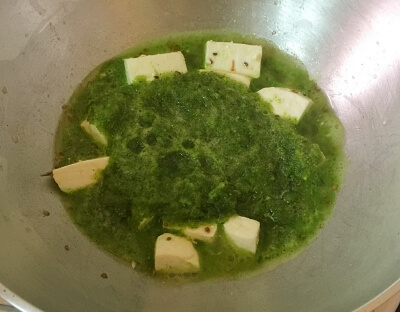 Mix well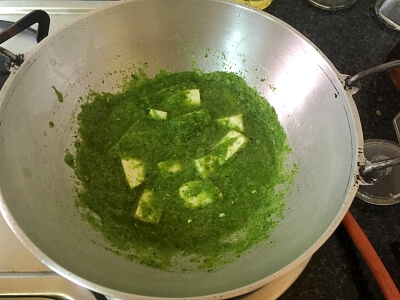 Cook well on medium to high flame for 10 minutes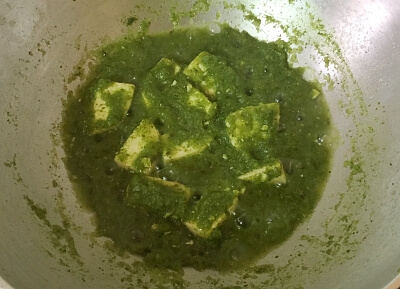 Add butter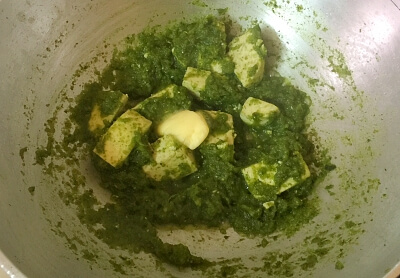 Stir and switch off the flame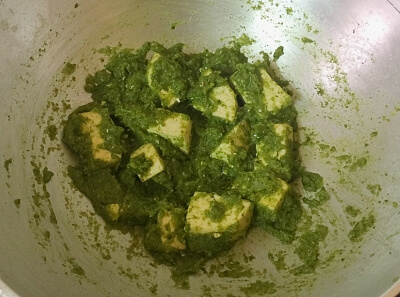 Tips:
Serve with steamed rice or roti.
You can also search for more Paneer recipes like Palak Paneer, Paneer Makhani, Paneer Kofta Curry and many more by clicking Here .
To get more recipes follow us on Youtube .