Palak Paneer is one of the most popular paneer recipes in India. It's becically a North Indian recipe, in which soft paneer cubes or cottage cheese are cooked in thick spinach or palak gravy. This traditional dish has a delicious and mouth-watering taste, and goes very well with roti or paratha.
Image : Palak Paneer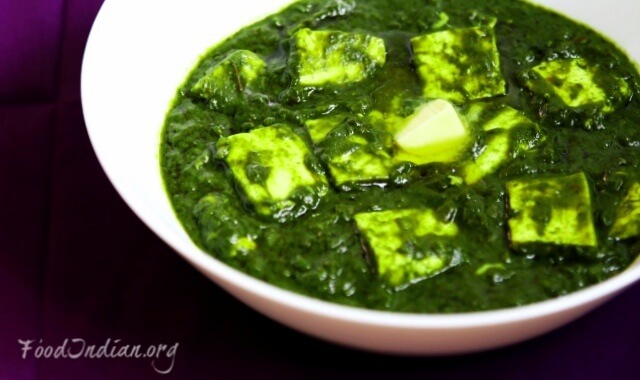 Important :
Preparation Time : 20 minutes
Cooking Time : 20 minutes
Total Time : 40 minutes
Serve For : 4
Ingredients :
Spinach or Palak (1 cup) /boiled and paste
Cottage Cheese or Paneer (150 g) /cubed
Ginger (2 inches)
Garlic (5-6 cloves)
Whole Green Chilli (1)
Cumin Seeds (1/8 tsp) /for tempering
Onion (2 small size) /finely chopped
Tomato (1 medium size) /finely chopped
Turmeric Powder (1/4 tsp)
Salt (to taste)
Red Chilli Powder (1 tsp)
Vegetable Oil (2 tbsp)
Butter (1 tsp)
Garam Masala Powder (1/8 tsp)
Water (1/2 cup)
Images :
Boil the spinach leaves into salted water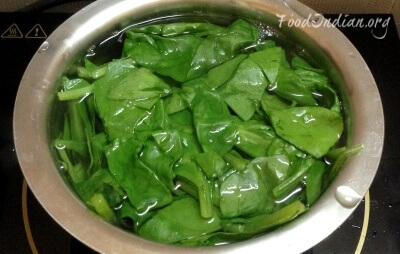 Add boiled spinach, garlic cloves, ginger, green chilli and grind them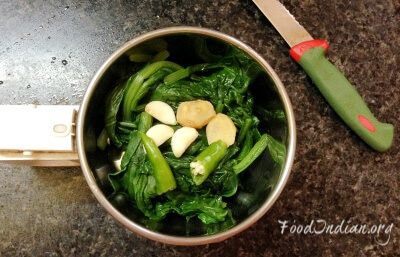 Make a smooth paste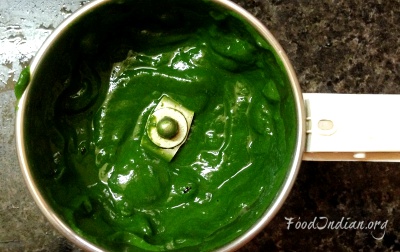 Add cumin seeds into hot oil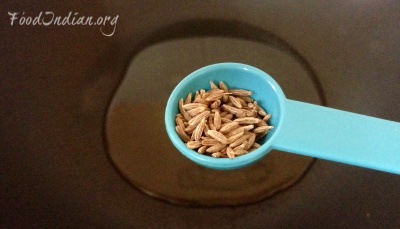 Add chopped onion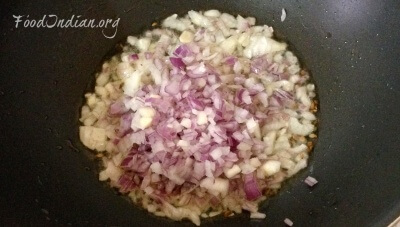 Add grated garlic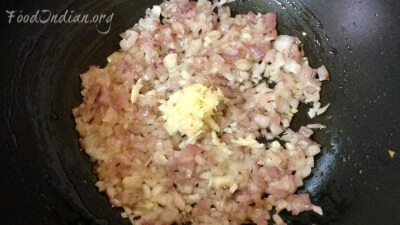 Add salt, turmeric powder and red chilli powder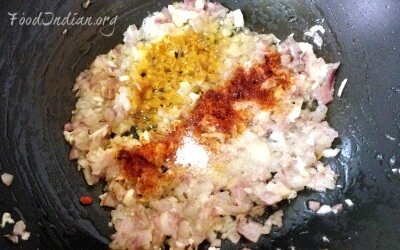 Add chopped tomatoes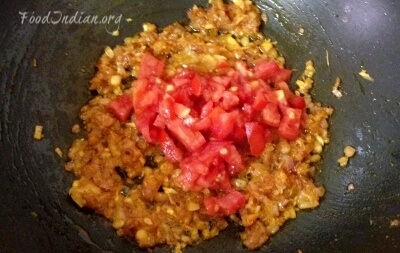 Add palak puree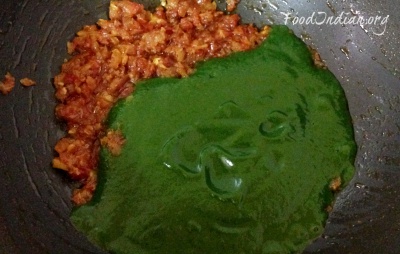 Add water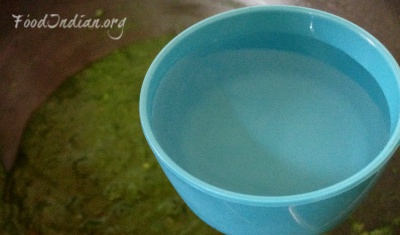 Add garam masala powder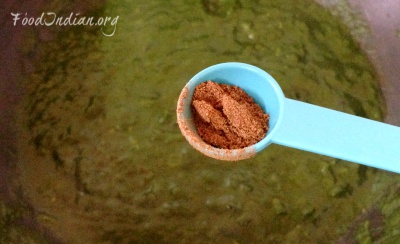 Add paneer cubes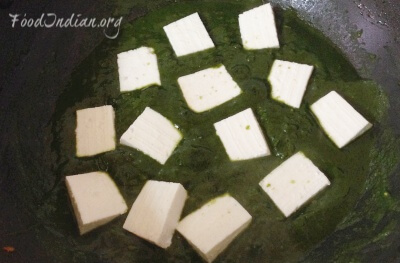 Add sugar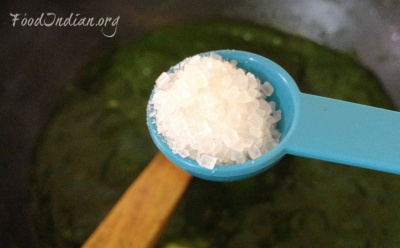 Lastly add butter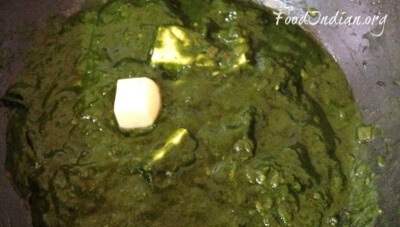 Tips :
Here I have added the paneer cubes directly to the gravy. but you can also lightly fry or saute the paneer cubes till they lightly browned and then add them to the palak gravy.
Serve hot with roti or paratha.
To get more recipes via Email , Subscribe to our Newsletter . Also follow us on Facebook .