Dim Kosha or Egg Kosha is a recipe from Bengal. It is a spicy egg curry where hard-boiled eggs are cooked in flavourful onion and tomato based gravy. Eggs are always the easy answer for empty pantry and busy day outs. So try this simple yet delicious recipe which goes really well with steamed rice or roti.
Image : Dim Kosha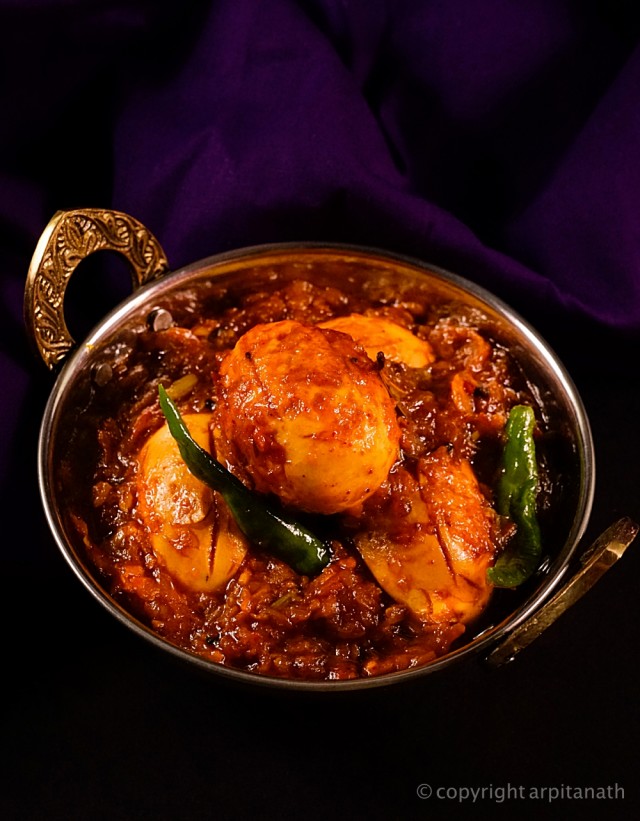 Important :
Preparation Time : 10 minutes
Cooking Time : 1 hr
Total Time : 1 hr 10 minutes
Serve For : 4
Ingredients :
Egg (4) /hard-boiled
Onion (3 medium size)
Tomato (1 big size)
Mustard Oil (4-5 tbsp)
Bay Leaf (1)
Whole Garam Masala (Cardamom 1, Cloves 4, Cinnamon Stick 2 inches)
Cumin Seeds (1/4 tsp) /for tempering
Ginger Paste (1 tbsp)
Garlic Paste (1 tbsp)
Cumin Powder (1 tsp)
Red Chilli Powder (1 tsp)
Kashmiri Red Chilli Powder 91 tsp)
Turmeric Powder (1 tsp + 1/2 tsp)
Salt (to taste)
Sugar (1 tsp)
Coriander Leaves (1 tbsp) /finely chopped
Whole Green Chilli (2)
Water (1 cup)
Images :
Boil and marinate eggs with salt and turmeric powder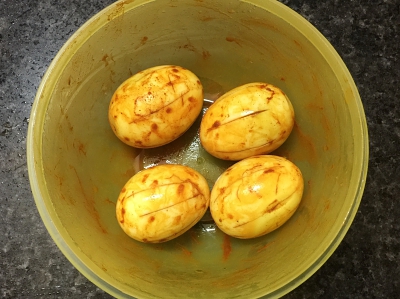 Fry them until become deep brown in colour
Drain oil and keep them aside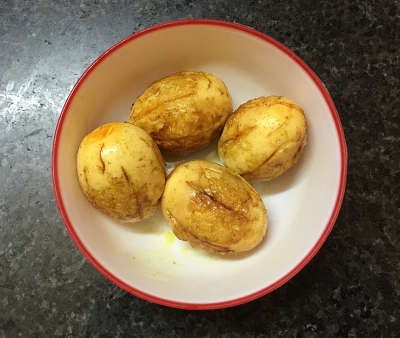 Add some more oil and add whole garam masala, bay leaf and cumin seeds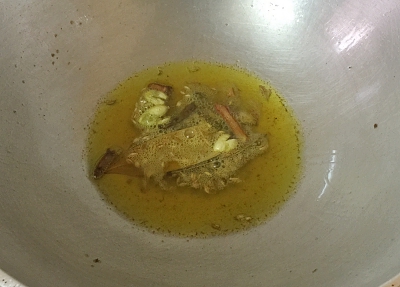 Add sliced onion and cook until caramelized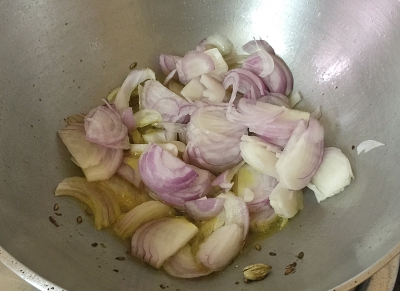 Add garlic and ginger paste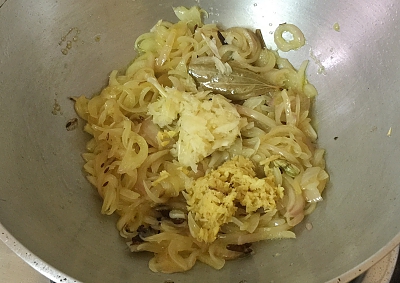 Add chopped tomatoes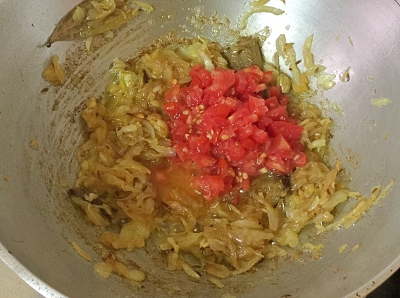 Add all the dry spices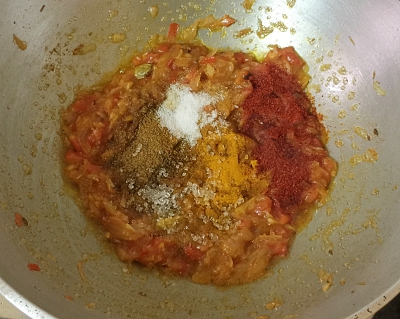 Start braising the gravy on high flame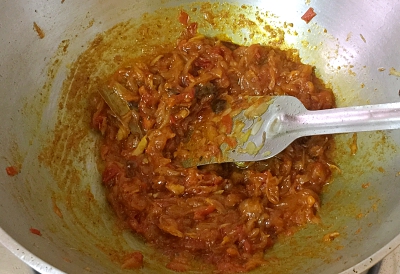 Braise until the gravy ooze out oil, it will take around 15 minutes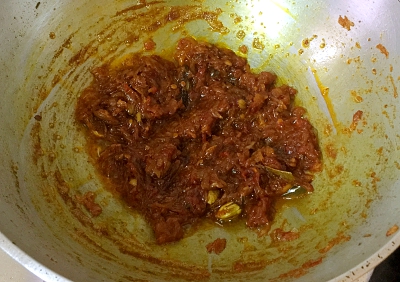 Add 1 cup water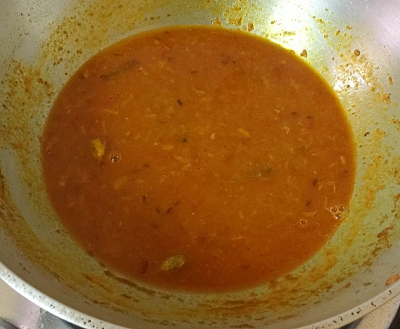 Cover the lead and cook for 10 minutes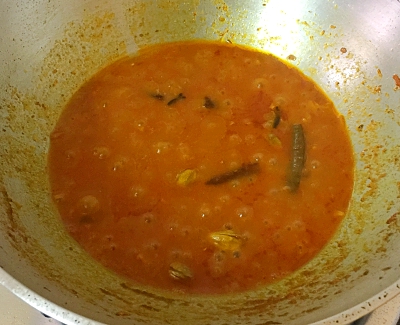 Open the lead, add fried eggs and chopped coriander leaves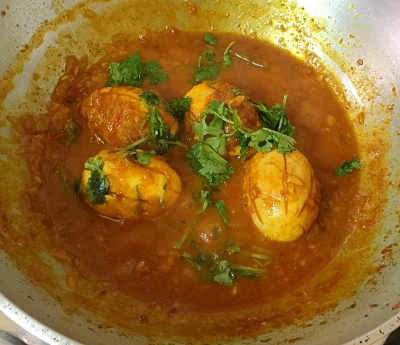 Add green chilli and cook the gravy until become thick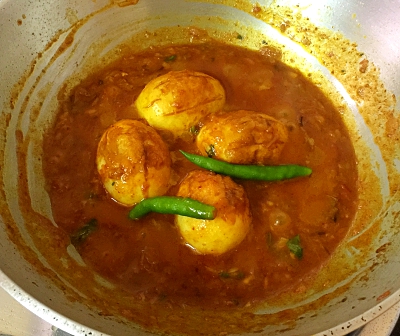 Switch off the flame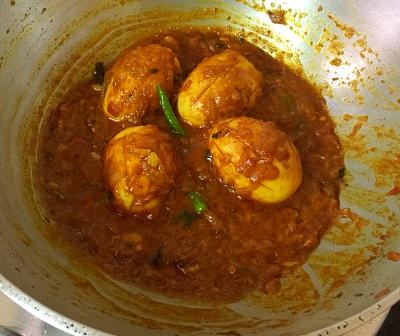 Tips :
The eggs should be boiled hard.
Cut 3-4 slits on the surface of the boiled eggs before marinating them.
Serve with steamed rice or roti.
You can also search for more Egg Recipes like Dimer Dalna, Egg do Pyaza, Egg Poach in Gravy, Egg Omelette Curry.
To get more recipes via Email , Subscribe to our Newsletter . Also follow us on Facebook .