Egg Curry or Dimer Dalna is one of the special non-veg delicacy from heart of Bengal. It's all housewives answer to an empty pantry, busy weeknights and fussy eaters. This is the recipe, hard-boiled eggs are cooked in rich and spicy onion gravy along with potatoes and tastes really delicious. There are days when you open your fridge and see empty vegetable trays and wonder what to cook for dinner. You just need to have eggs and potato in your kitchen and go ahead to try this recipe.
Image : Dimer Dalna – Egg Curry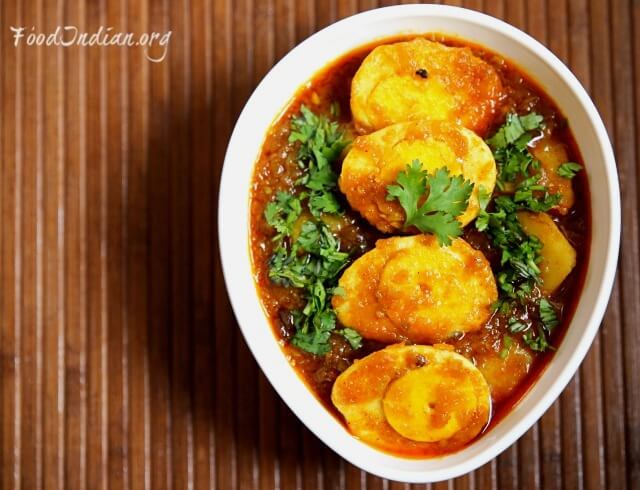 Important :
Preparation Time : 10 minutes
Cooking Time : 40 minutes
Total Time : 50 minutes
Serve For : 4-5
Ingredients :
Egg (5) /boiled
Potato (2 medium size)
Onion (2 medium size)
Garlic (9-10 cloves)
Ginger (2 inch piece)
Whole Green Chilli (1)
Whole Garam Masala (includes, Cardamom-3 , Cloves-3, Cinnamon Stick-2 inch)
Vegetable Oil (4 tbsp)
Salt (to taste)
Turmeric Powder (1/2 tsp)
Kasmiri Red Chilli Powder (1 tsp)
Coriander Powder (1 tsp)
Tomato Ketchup (1 tbsp)
Sugar (1 tsp)
Water (1 cup)
Fresh Coriander Leaves (2 tbsp)
Images :
Add onion, garlic, ginger and green chilli into a blender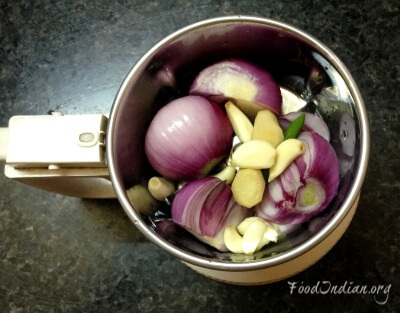 Make a coarse paste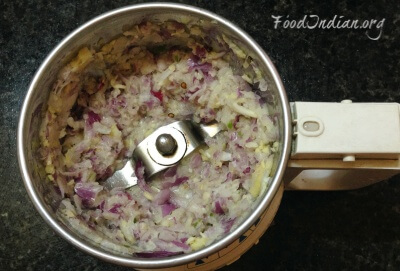 Boil the eggs and cut from middle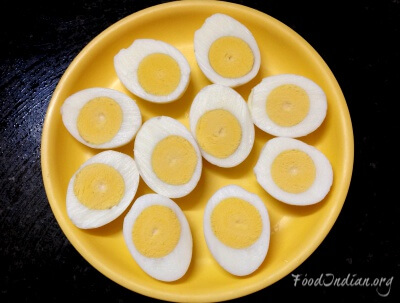 Fry them and set aside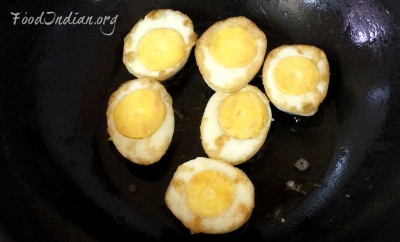 Add whole garam masala into oil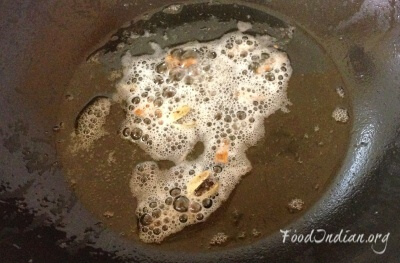 Add potato cubes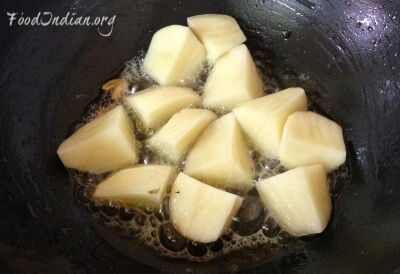 Add onion paste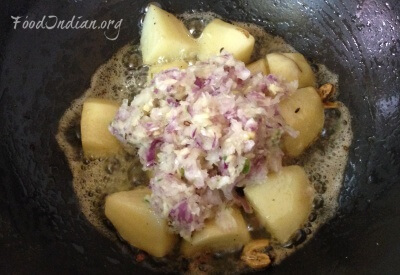 Add turmeric powder, salt, red chilli powder and coriander powder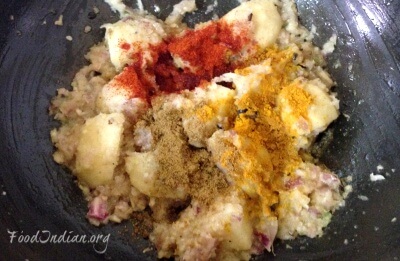 Add tomato ketchup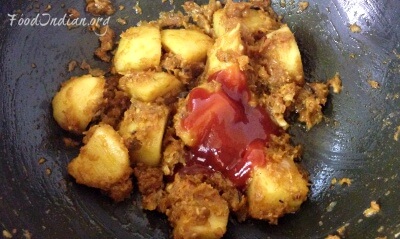 Add water and cover the pan with a lead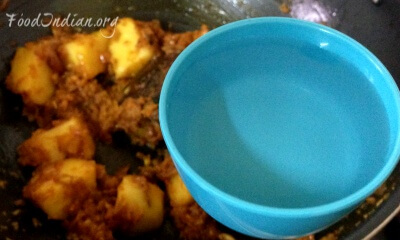 Add sugar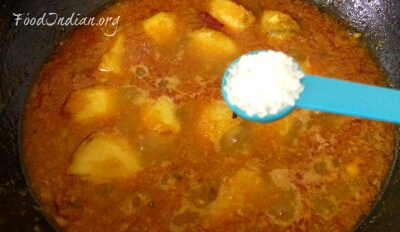 Add eggs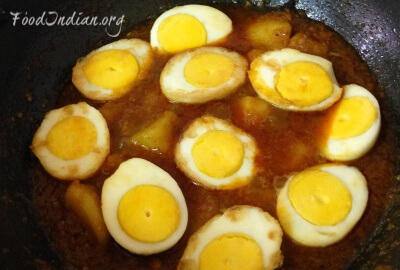 Cook for 10 minutes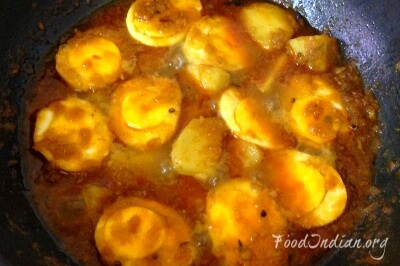 Tips :
The eggs should be boiled hard.
Serve with steamed rice.
To get more recipes via Email , Subscribe to our Newsletter . Also follow us on Facebook .