Kochur Loti with Chingri is one of the most popular Bengali delicacy. I know it's an off bit green vegetable and difficult to find, but you can also buy the frozen one from any supermarket. It's a typical Bengali recipe, and I have added some new flavour to it by adding shredded coconut. We can cook this taro stolons in two or three different ways, but this one is my hubby's personal favourite. This recipe is easy to prepare and yummy to eat.
Image : Kochur Loti Chingri Curry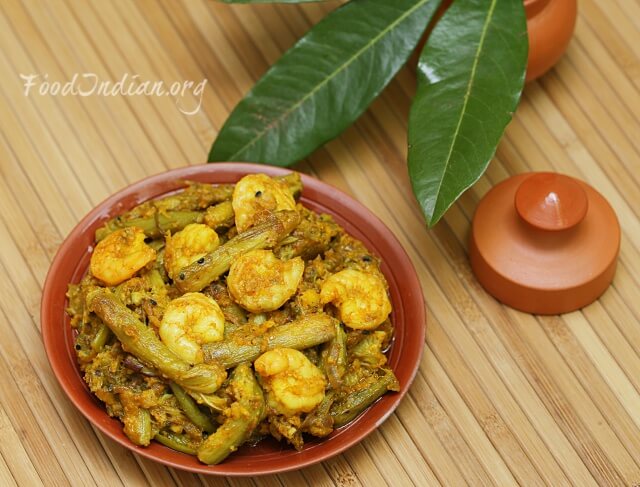 Important :
Preparation Time : 30 minutes
Cooking Time : 30 minutes
Total Time : 1 hr
Serve For : 4
Ingredients :
Kochur Loti or Taro Stolon (1 bundle or 500 gm)
Prawns (1/2 cup small size)
Onion (1 medium size)
Mustard Oil (4-5 tbsp)
Nigella Seeds or Kala Jeera (2 pinch)
Green Chilli (5-6) /we want it extra spicy
Red Chilli Powder (1 tsp)
Turmeric Powder (1 tsp)
Salt (to taste)
Grated Coconut (2 tbsp)
---
Direction :
Cut the loti into 2" long pieces and boil them for 5 minutes in salted water. Drain water and keep aside.
Clean, de-vein and wash prawns thoroughly under running water. Marinate them with some salt and turmeric powder. Set aside.
Heat oil in a pan. When the oil is heated, fry the prawns until light golden brown. Drain oil and keep them aside.
In the remaining oil, add kala jeera and slit green chilli. Then add sliced onion and saute for 2-3 minutes.
Now add the boiled loti into the pan and cook them for 5-8 minutes.
Meanwhile, add turmeric powder, red chilli powder and salt. Mix them well and cook for another 10 minutes on medium heat, keep stirring after 2-3 minutes.
Do not add any water because water will come out from the loti.
When the water dries up and the loti starts to leaving oil from sides, add fried prawns and mix well.
Add grated coconut, stir and cook for 3-5 minutes and switch off the flame.
Your dish is ready to serve.
---
Images : 
Boil loti for 5 minutes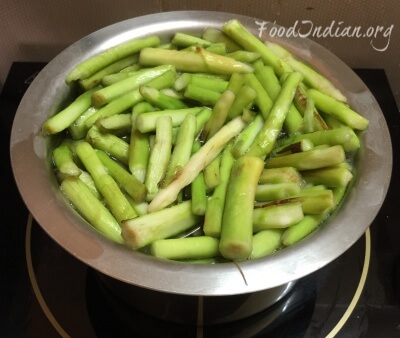 Drain water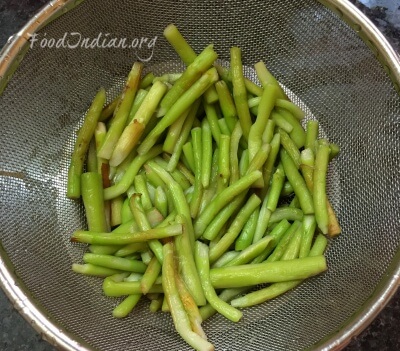 Marinate prawns with salt and turmeric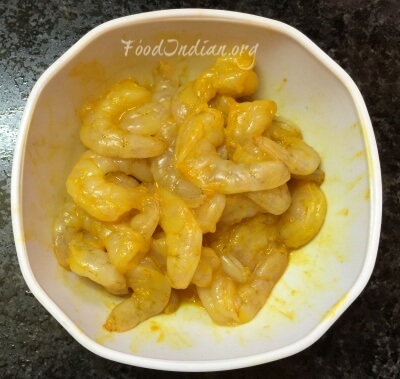 Fry them until golden brown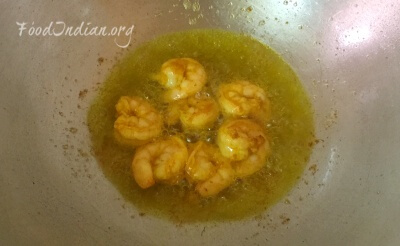 Keep them aside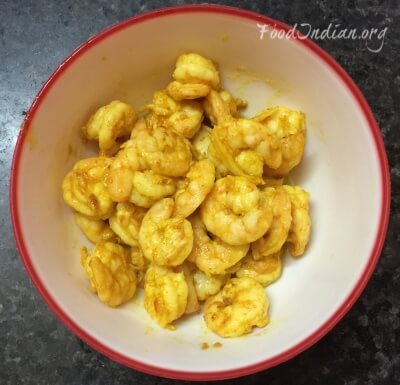 In the remaining oil add kala jeera, green chilli and onion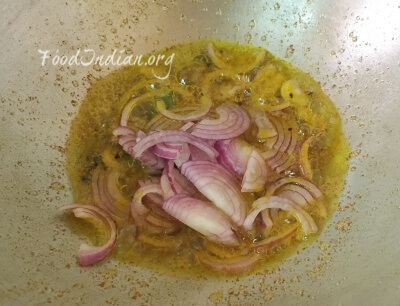 Add boiled loti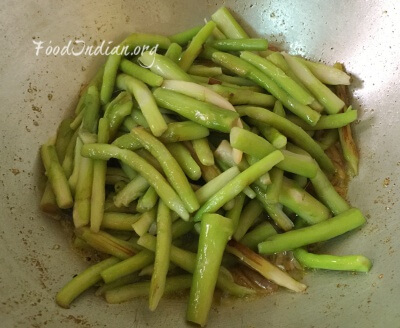 Add salt, turmeric powder and red chilli powder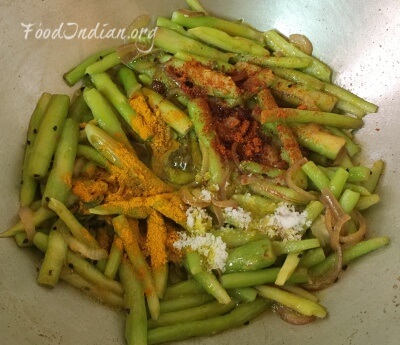 Cook for 10 minutes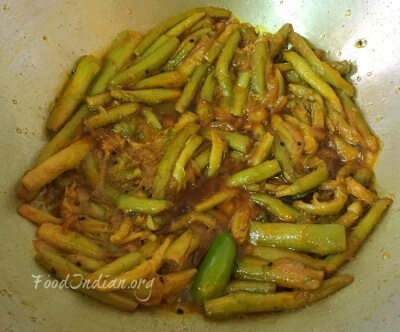 Add fried prawns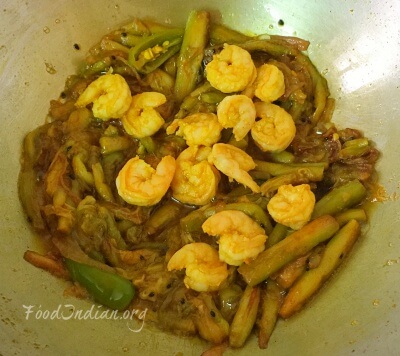 Add grated coconut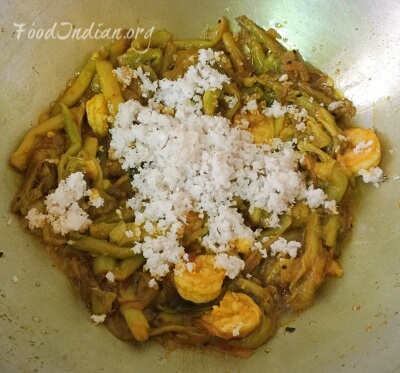 Mix well and your dish is ready to serve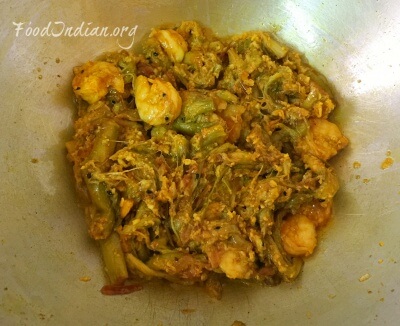 Tips : 
Loti pieces break easily at the time of stirring, so be gentle while stirring.
Serve with steamed rice.
To get more recipes via Email , Subscribe to our Newsletter . Also follow us on Youtube .