I always love to cook delicious Indian traditional dishes with simple, easy to available ingredients, without compromising with the taste. When I don't have much vegetables in my kitchen, I usually make this yummy Egg do Pyaza, and believe me it only needs a few ingredients and a few minutes to cook.
Image : Egg Do Pyaza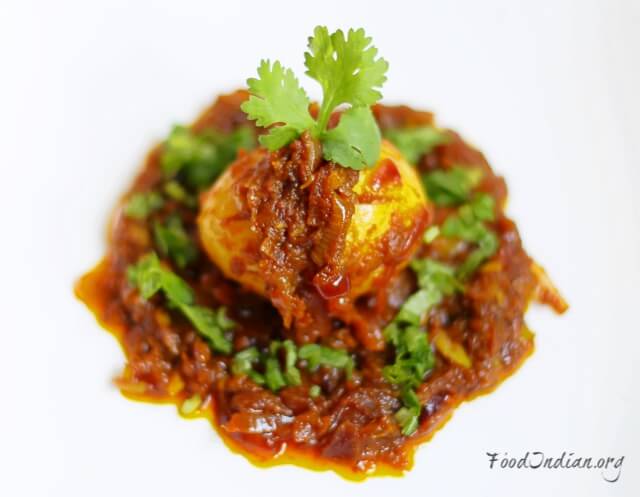 Important :
Preparation Time : 10 minutes
Cooking Time : 20 minutes
Total Time : 30 minutes
Serve for : 2
Ingredients :
Egg (3) /boiled
Onion (2 medium size ) /finely chopped
Onion (1 medium size) /sliced
Garlic (1 tbsp) /grated
Ginger Paste (1 tsp)
Cumin Powder (1/2 tsp)
Red Chilli Powder (1/2 tsp)
Garam masala Powder (1/4 tsp)
Salt (to taste)
Turmeric Powder ( 1 tsp)
Sugar (1/2 tsp)
Mustard Oil (4 tbsp)
Water (1/2 cup)
Chopped Coriander /for garnishing
Images :
Marinate eggs with salt and turmeric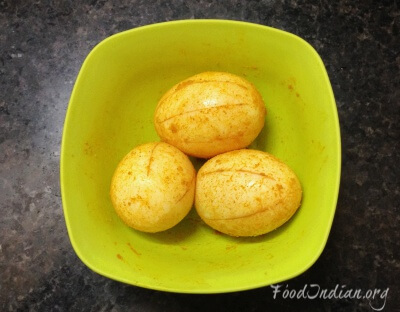 Saute them and keep aside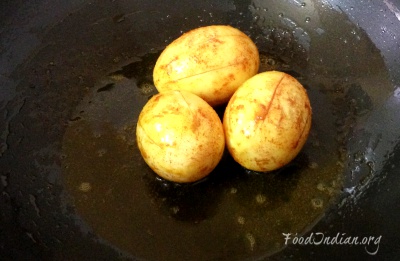 Add chopped onion into the oil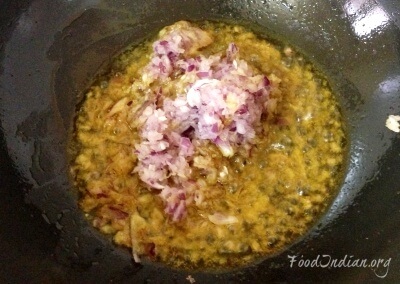 Add garlic and ginger paste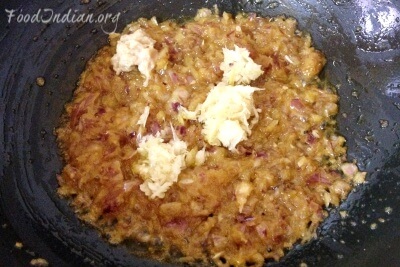 Add turmeric powder
Add salt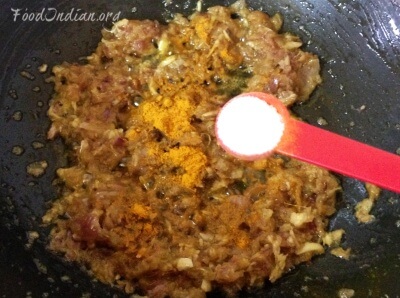 Add cumin powder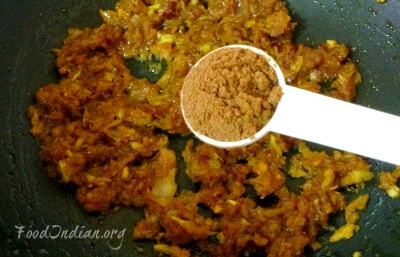 Add red chilli powder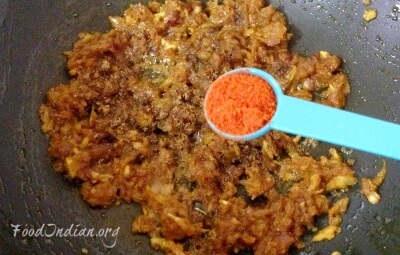 Add the fried eggs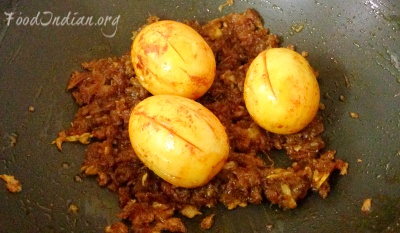 Add sliced onion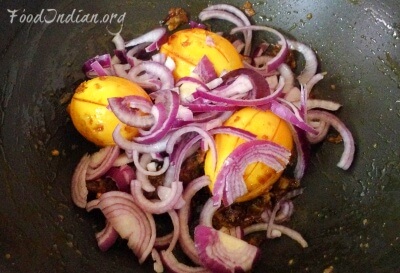 Add mustard oil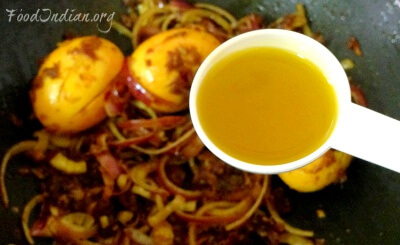 Add water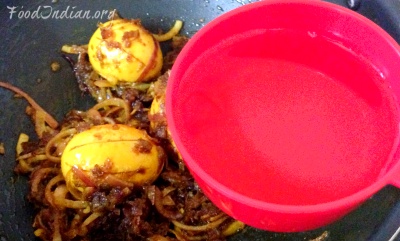 Add garam masala powder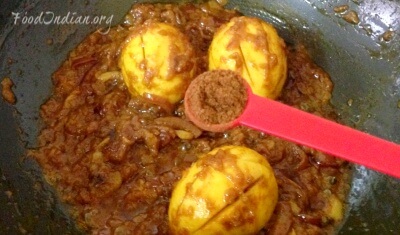 Add sugar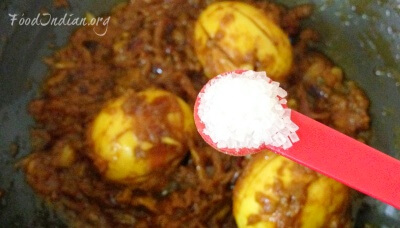 Tips :
Serve with steamed rice, roti or paratha.
Recipe Video Tutorial :
To get more recipes via Email , Subscribe to our Newsletter . Also follow us on Facebook .