Egg poach is commonly known as a healthy breakfast item, but today I am cooking this with a touch of Indian spices and making a delicious side dish which you can have with roti or paratha. It's also a very quick to cook recipe and to make this you need to have a few ingredients and few minutes. I tried to mix up the authentic English breakfast with some traditional Indian spices, hope you all will like it.
Image : Egg Poach in Gravy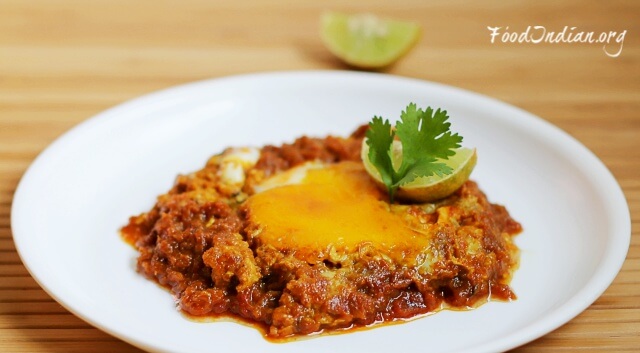 Important :
Preparation Time : 10 minutes
Cooking Time : 25 minutes
Total Time : 35 minutes
Serve For : 1-2
Ingredients :
Egg (1)
Cumin seeds (1/8 tsp) /for tempering
Onion (2 tbsp) /paste
Tomato Puree (4 tbsp)
Coriander Powder (1/2 tsp)
Red Chilli Powder (1/2 tsp)
Garam Masala Powder (1/8 tsp)
Turmeric Powder (1/2 tsp)
Salt (to taste)
Sugar (1/2 tsp)
Water (1/2 cup)
---
Direction :
To make the gravy, first you have to combine all the spices together. Take coriander powder, red chilli powder, garam masala powder, turmeric powder and salt into a bowl and mix them with some water. stir with a spoon and make a paste.
In a pan, heat oil. When the oil is heated add cumin seeds and wait for them to splutter.
Now add the spice mixture into the oil and stir immediately. Cook the spices for 2-3 minutes on a low flame. The water will prevent the spices from getting burnt.
Then add onion paste into the mixture.
After stirring, add tomato puree and cook on medium heat for 5 minutes.
Gradually the gravy will become dry, then add water and sugar, and cook for few minutes.
When the gravy cooked properly, break the egg into a bowl and put it gently into the gravy. Don't stir and leave for 10 minutes on low heat.
After 10 minutes put off the flame and cover the pan with a lead for 2 minutes.
Your Egg Poach in Gravy is ready. Squeeze lime over it and serve with roti.
---
Images :
Add all the spices into a bowl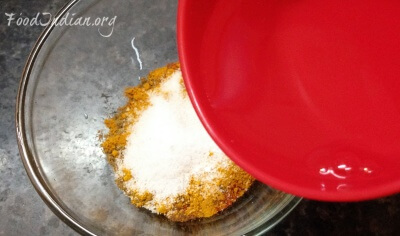 Add water and make a paste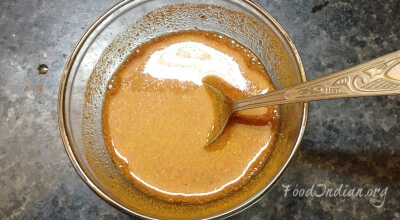 Add cumin seed into hot oil, then add the spices mixture and stir immediately
Add onion paste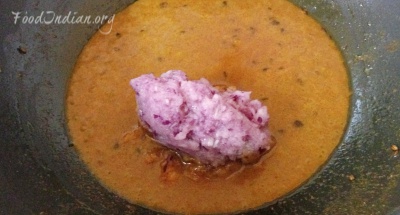 Add tomato paste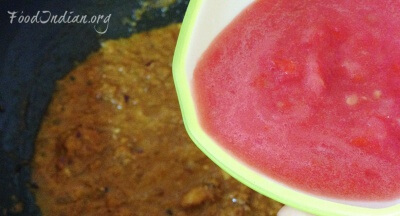 After 5 minutes, add water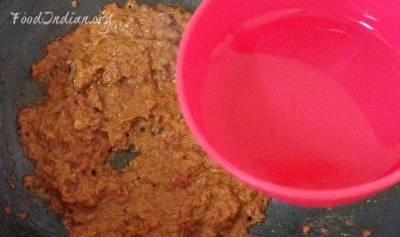 Add sugar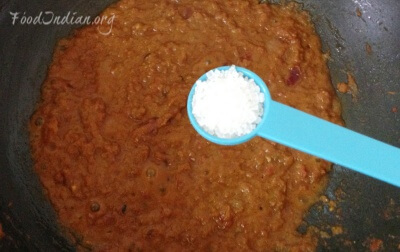 Break the egg into a bowl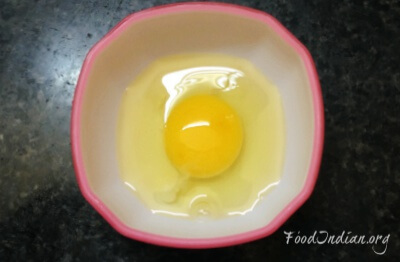 Put the egg gently into the gravy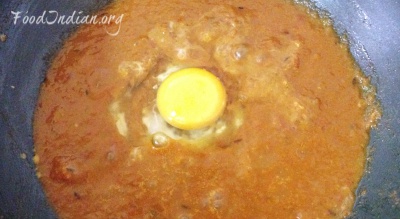 Cook for 10 minutes without stirring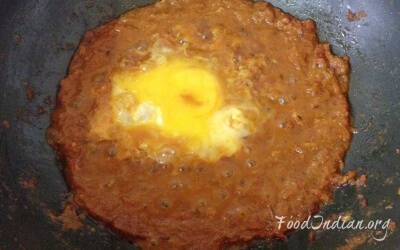 Tips :
Dont stir the egg into the gravy.
Serve hot with roti or paratha.
To get more recipes via Email , Subscribe to our Newsletter . Also follow us on Youtube .