Egg poach is commonly known as a healthy breakfast item, but today I am cooking this with a touch of Indian spices and making a delicious side dish which you can have with roti or paratha. It's also a very quick to cook recipe and to make this you need to have a few ingredients and few minutes. I tried to mix up the authentic English breakfast with some traditional Indian spices, hope you all will like it.
Image : Egg Poach in Gravy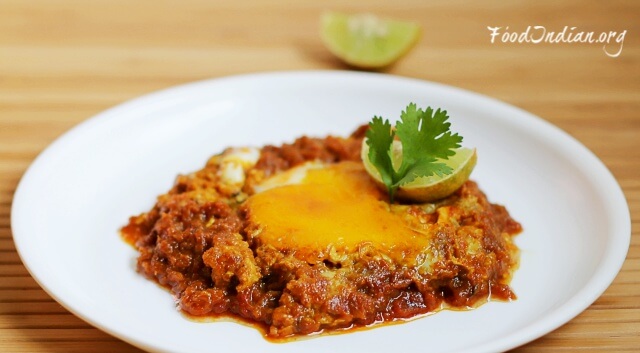 Important :
Preparation Time : 10 minutes
Cooking Time : 25 minutes
Total Time : 35 minutes
Serve For : 1-2
Ingredients :
Egg (1)
Cumin seeds (1/8 tsp) /for tempering
Onion (2 tbsp) /paste
Tomato Puree (4 tbsp)
Coriander Powder (1/2 tsp)
Red Chilli Powder (1/2 tsp)
Garam Masala Powder (1/8 tsp)
Turmeric Powder (1/2 tsp)
Salt (to taste)
Sugar (1/2 tsp)
Water (1/2 cup)
Images :
Add all the spices into a bowl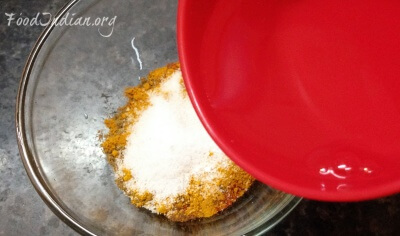 Add water and make a paste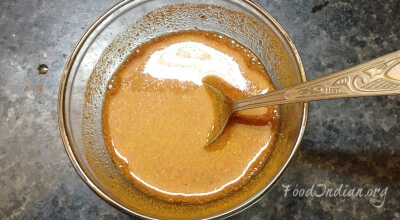 Add cumin seed into hot oil, then add the spices mixture and stir immediately
Add onion paste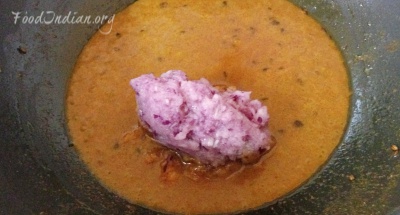 Add tomato paste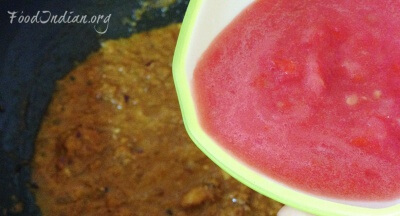 After 5 minutes, add water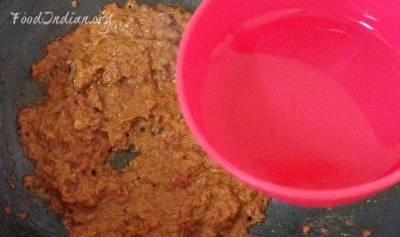 Add sugar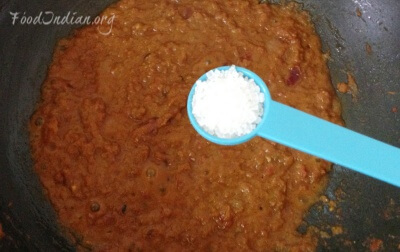 Break the egg into a bowl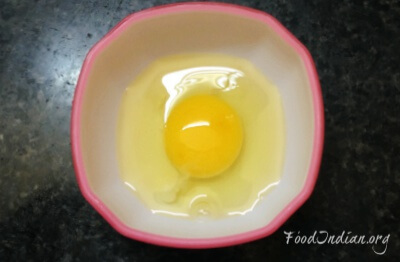 Put the egg gently into the gravy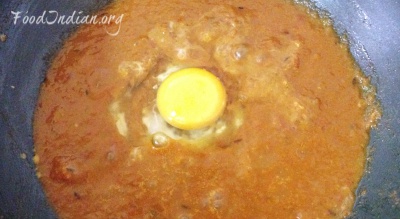 Cook for 10 minutes without stirring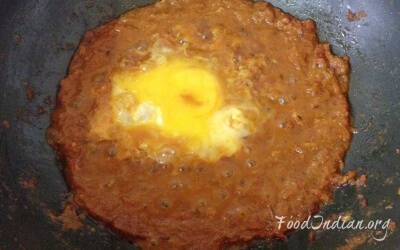 Tips :
Dont stir the egg into the gravy.
Serve hot with roti or paratha.
To get more recipes via Email , Subscribe to our Newsletter . Also follow us on Facebook .