Coriander or Dhaniya Chautney is one of the favourite and most common dip in India. This chutney is not only taken with samosa, kachori, pakoras etc, but it's also tasty along with your regular meals. Indians like variety in their meal. Chutneys not only offer variety in taste but are also easy and less time-consuming. This recipe uses coriander leaves, green chillies and garlic as base ingredients and the use of some sweet and sour flavour of sugar and tamarind will give a new dimension to its taste.
Image : Coriander Chutney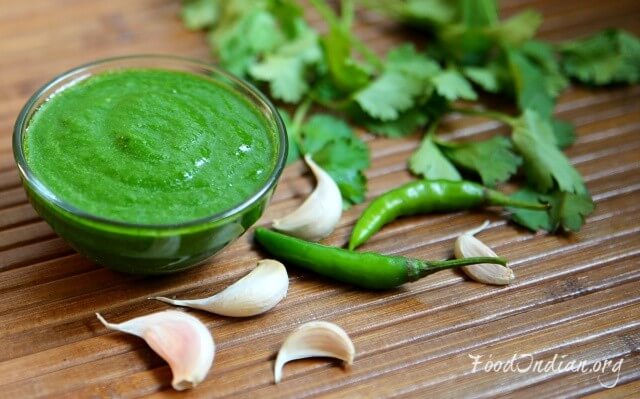 Important : 
Preparation Time : 5 minutes
Making Time : 5 minutes
Total Time : 10 minutes
Serve : 1 small bowl
Ingredients : 
Coriander or Fresh Dhaniya Leaves (100 gm)
Green Chilli (1)
Garlic Cloves (5-6)
Salt (to taste)
Sugar (1/2 tsp)
Tamarind Paste (1 tsp) or Lemon Juice (1 tsp)
Water (1 tsp)
---
Direction :
Wash the coriander leaves very well and drain the excess water.
In a blender add coriander leaves, green chilli and garlic cloves, blend them together for few seconds. It will make a coarse paste.
Now into the mixture add salt, tamarind paste, sugar and water. Then blend the mixture once again for 1 minute or till it becomes a smooth paste.
When the paste is ready, put it into a bowl and adjust the salt, sugar and sourness. If you want you can also add some lemon juice after blending.
Mix everything well and your chutney is ready to serve.
---
Images :
Add coriander leaves, garlic cloves and green chilli into a blender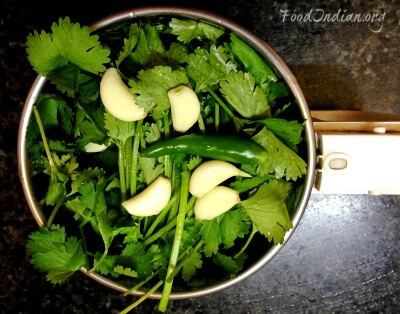 Blend and make a coarse paste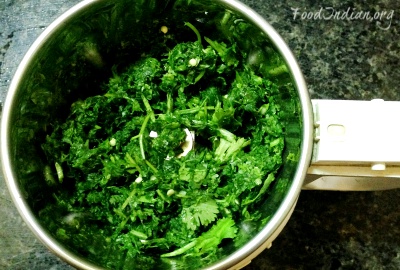 Add salt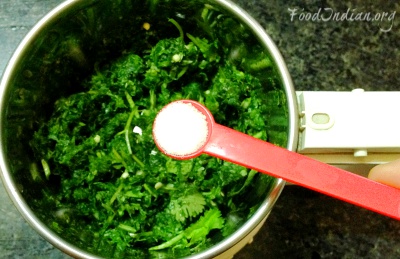 Add tamarind paste and sugar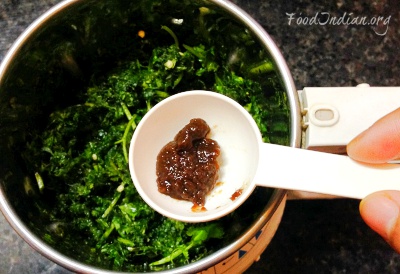 Add water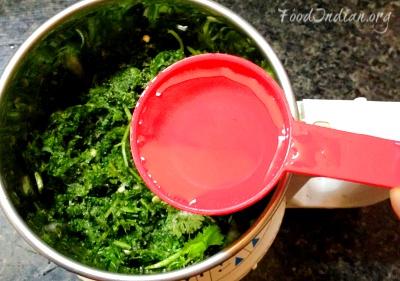 Blend again and make a smooth paste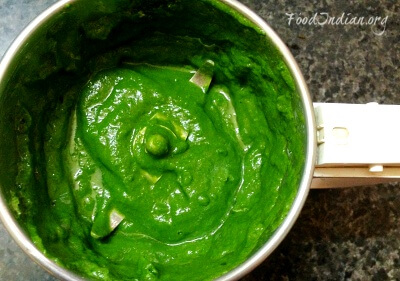 Tips :
You can also make this chutney by using Indian stone grinder or shil nora.
Serve with pakora, samosa, chat or paratha.
To get more recipes via Email , Subscribe to our Newsletter . Also follow us on Youtube .