Raita is one of the most easiest as well as most commonly made in India. It helps to digest the Indian heavy meals. There are lots of variations of raita in our country but to make Onion Cucumber Raita we don't need any special ingredient, all are very easily available in our everyday kitchen.
Image : Onion Cucumber Raita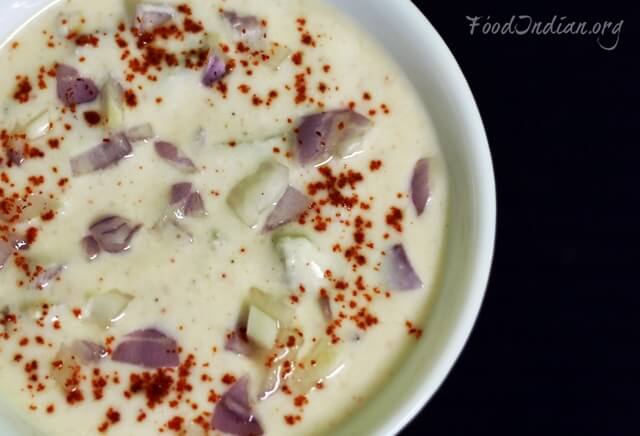 Important :
Preparation Time : 5 minutes
Cooking Time : 5 minutes
Total Time : 10 minutes
Serve for : 1
Ingredients :
Curd (1/2 cup)
Cucumber (2 tbsp) /chopped
Onion (2 tbsp) /chopped
Cumin Powder (1/8 tsp)
Amchur Powder [Dried Mango Powder] /(1/8 tsp)
Red Chilli Powder (1/8 tsp)
Salt (1/4 tsp)
---
Direction :
At first put the curd into a bowl and beat them evenly for few minutes.
When done add Cumin powder, Amchur Powder, Red chilli powder and salt one by one and mix them very well.
Now add chopped Onion and Cucumber into the curd mixture and give a good stir.
After all the ingredients are mix properly put them into a serving bowl and sprinkle a pinch of red chilli powder for garnishing and serve.
---
Images :
Beat the Curd evenly
Add in Cumin Powder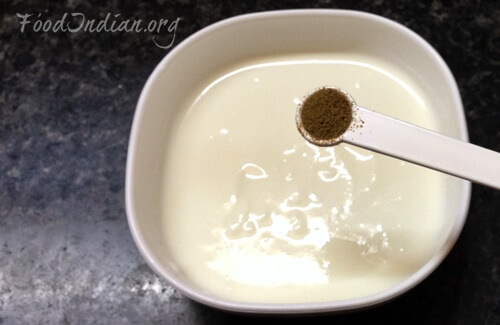 Add in Amchur Powder
Add in Red Chilli Powder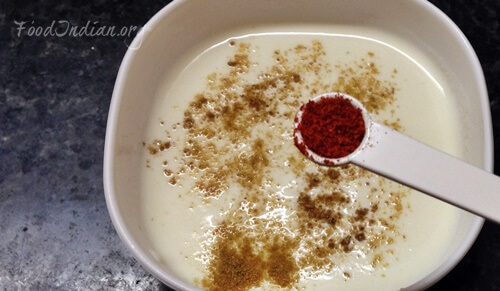 Add in Salt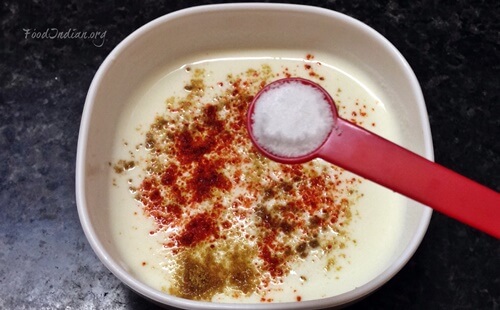 Mix them well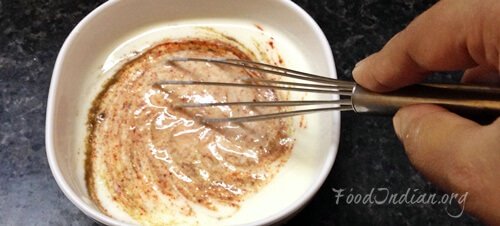 Add in chopped Onion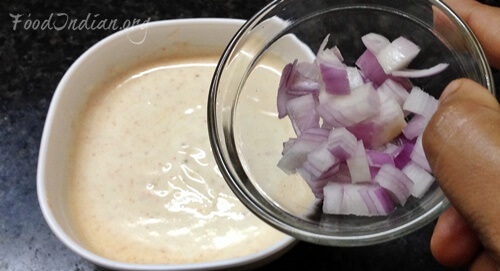 Add in chopped Cucumber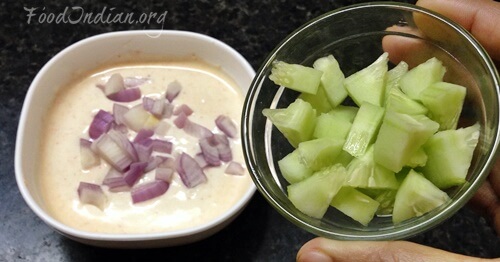 Mix all the ingredients well and serve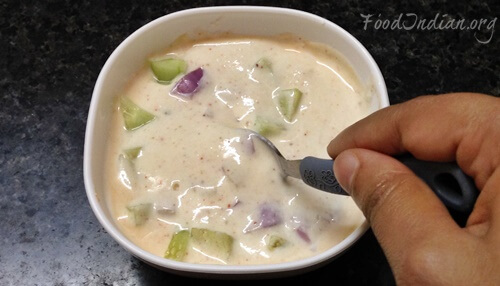 Tips :
You can use Chaat masala instead of Amchur Powder.
Serve Raita with Biriyani, Pulao or simple Daal-Chawal or Roti-Sabji.
To get more recipes via Email , Subscribe to our Newsletter . Also follow us on Youtube .